On Friday a  fresh batch of stickers arrived from SechMedia.ca and as of today the Stance Is Everything official store has been updated to reflect the new inventory.
With this restock I would also like to formally announce the new Stance Is Everything affiliate store on SecheMedia.ca.
This affiliate store on Seche Media means that going forward if something is currently out of stock in the Stance Is Everything official store it can be ordered directly from the manufacturer, Seche Media.
This partnership also makes it much easier to provide custom one off color combinations.
Take a look at some of the existing stock below on cars around the world!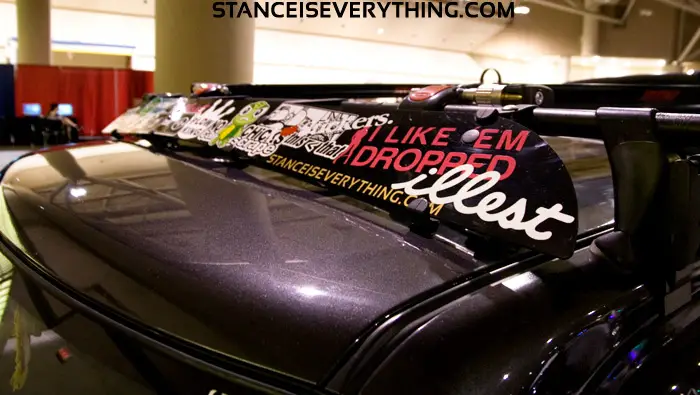 Mat and SecheMedia have been long time supporters of the site so I am very pleased to annouce this next level of our partnership.
As always thanks for the support!
Note: Currently the only two places to get Stance Is Everything stickers online is from the above sources, if you ever see them anywhere else online please let me know.