With a three cylinder motor that puts out less than 90 horsepower the Geo 1995 Metro isn't exactly anyone's first choice for an off road vehicle, so when Andy Miller told me he was going to turn said hum drum commuter into one I was both curious and skeptical.
However Andy held true to his word and over the course of about a year managed to turn his previously red throw away car into a fairly capable off road run about.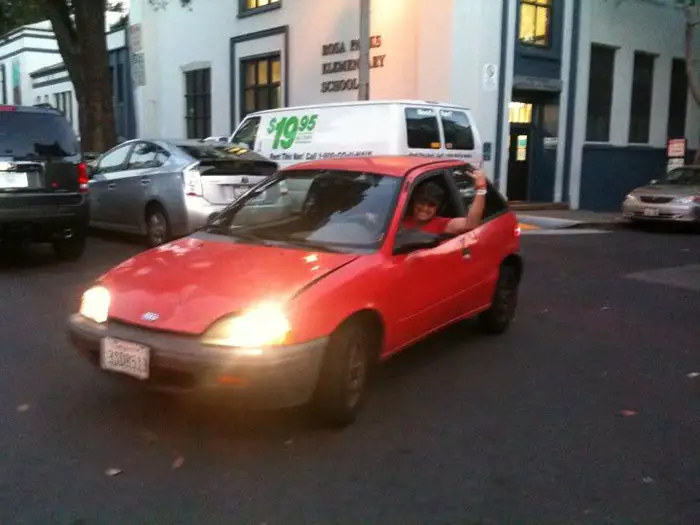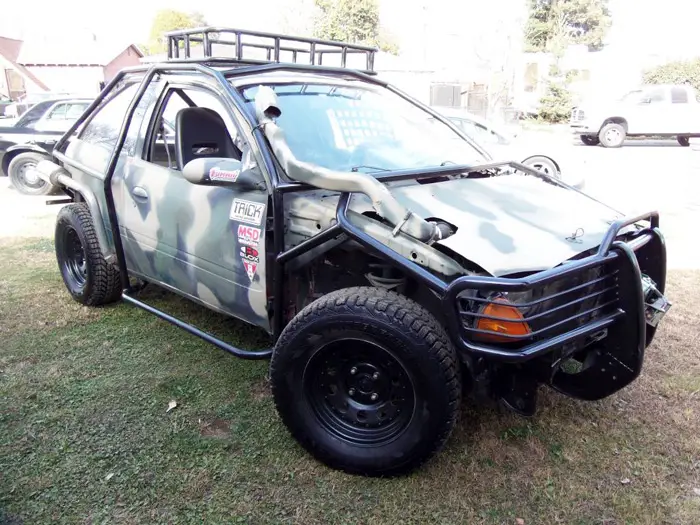 Besides the motor the biggest thing hindering a Geo Metro from being any sort of capable off roading vehicle is the ride height so to address this Andy gave the car a 2″ lift up front buy cutting the lower spring perch off, putting a metal spacer in, and welding it back together.
In the rear he kept things remarkably simple by just throwing a rubber spacer in between the coils and cutting the body to fit the 29″ tires.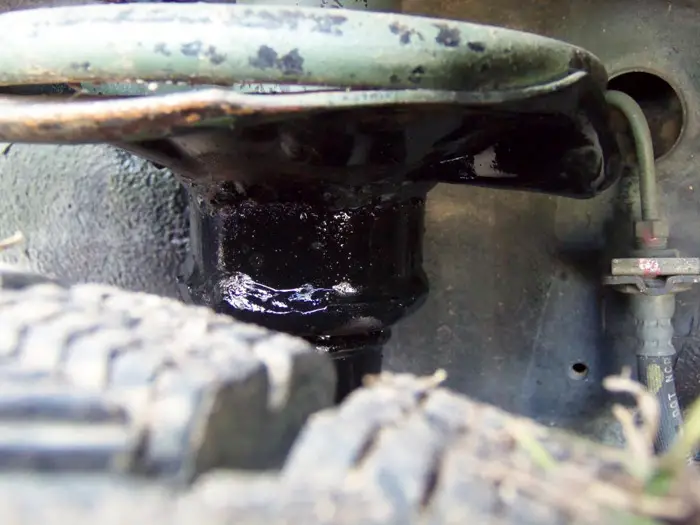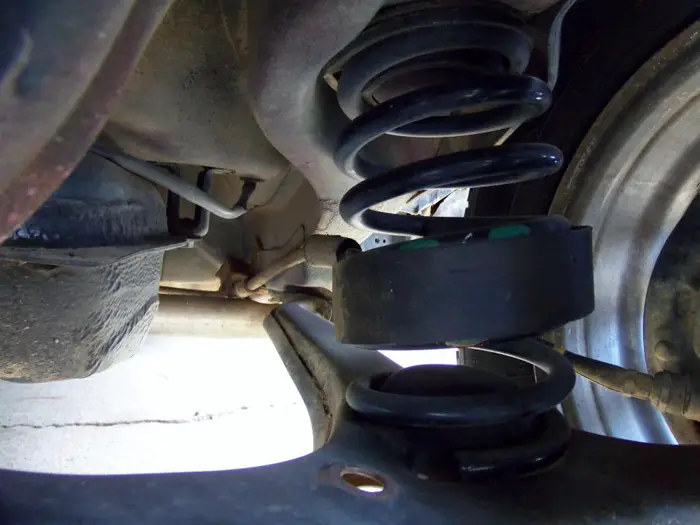 Since the front end of the car required a small  (read: significant) amount of modification for the 29″ wheels to turn in every direction Andy rationalized that an exo frame would restore some rigidity to his Geo  so he had fellow Ratsun member Blackmarkit to weld one up for him.
The frame combined with the camouflage paint, aggressive off road wheels, tow package, and custom snorkel really help the Metro look the part.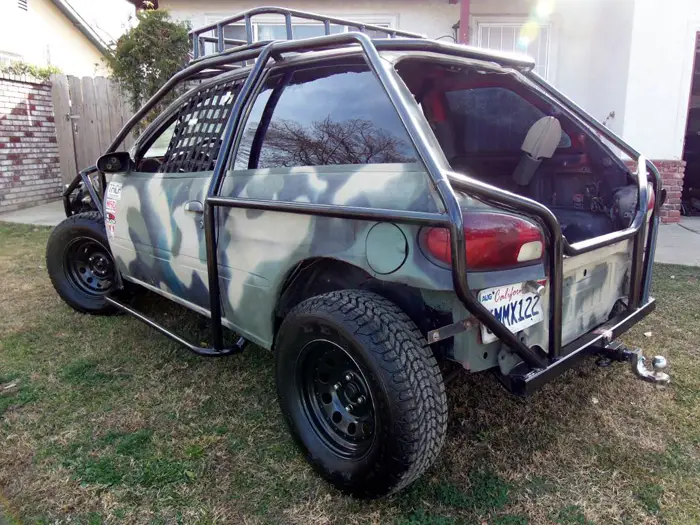 On the inside anything deemed unnecessary has been binned while anything deemed vital has been water proofed as best possible.
The surprisingly heavy stock seats have also been replaced with a set of aftermarket ones to keep the occupants from sliding into each other too much.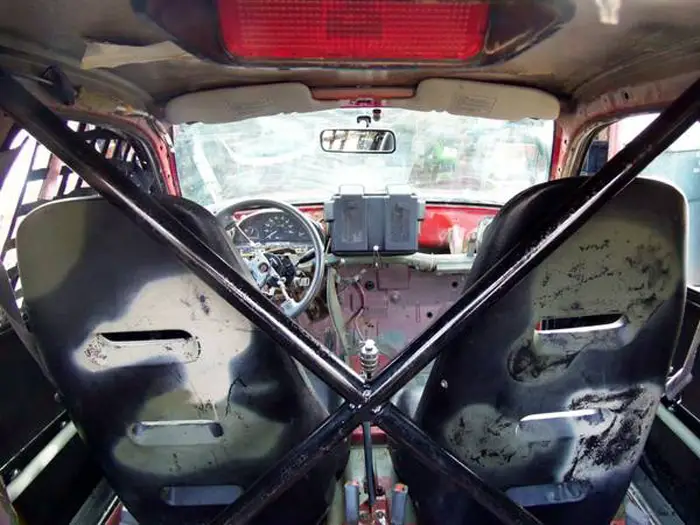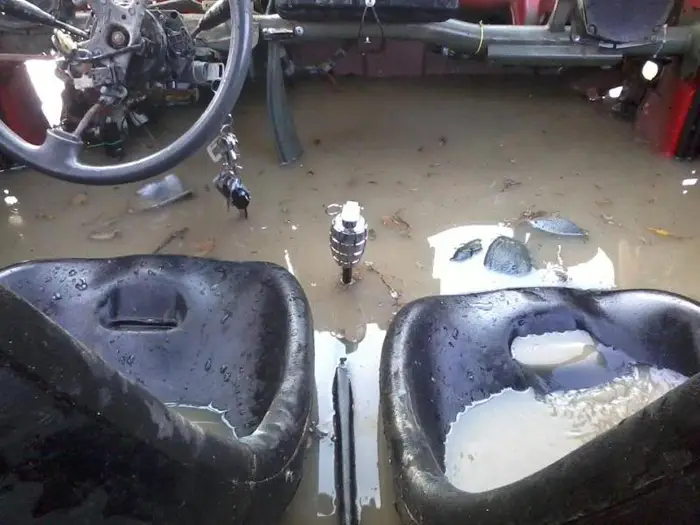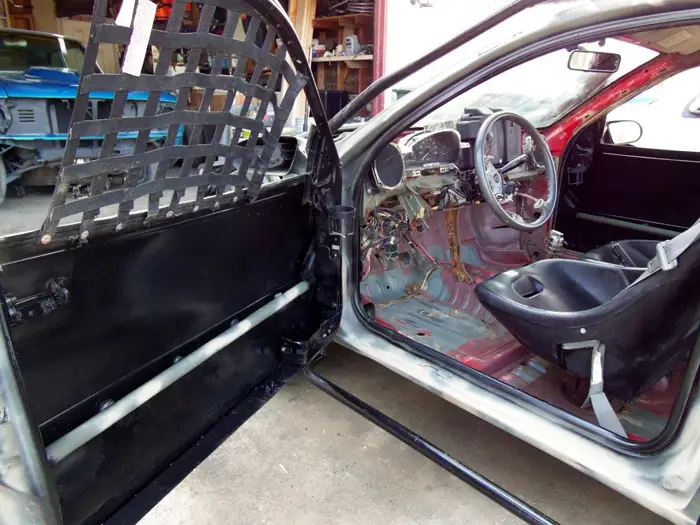 A skid pan borrowed from a Jeep keeps in vital fluids while a stripped down gauge cluster keeps tabs of what the hamsters are up to under the hood. While the motor did stay fairly stock –save for the exhaust which runs through the body and terminates with a sport bike muffler– Andy assures me that the car does actually perform quite well off road.
He's used it to go through mud holes, climb hills, rally cross and even taken it off some pretty sweet jumps.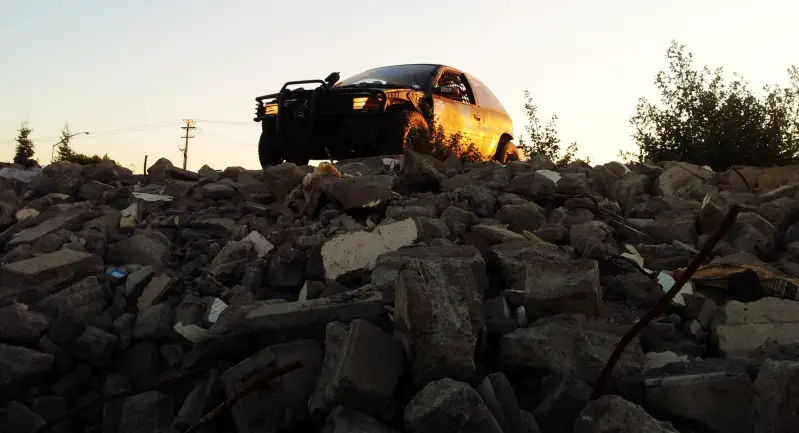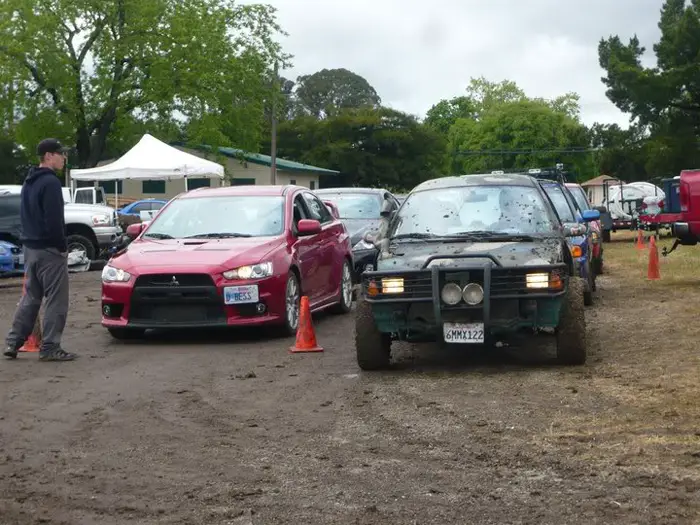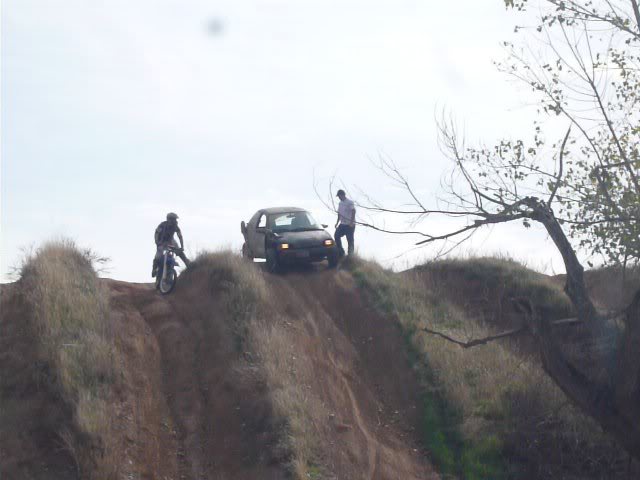 As much fun as this car is Andy now has two proper off road vehicles and needs to offload this one so if  anyone interested in carrying on it's legacy you can shoot him a message at [email protected].