If you follow the site/myself on instagram (which you should) you will have noticed that on occasion I toss up a photo or two of the odd motorized kid sized trike.
I posted this one not too long ago, and recently I came across another picture of it, so I figured it would be the perfect thing to post on this Good Friday.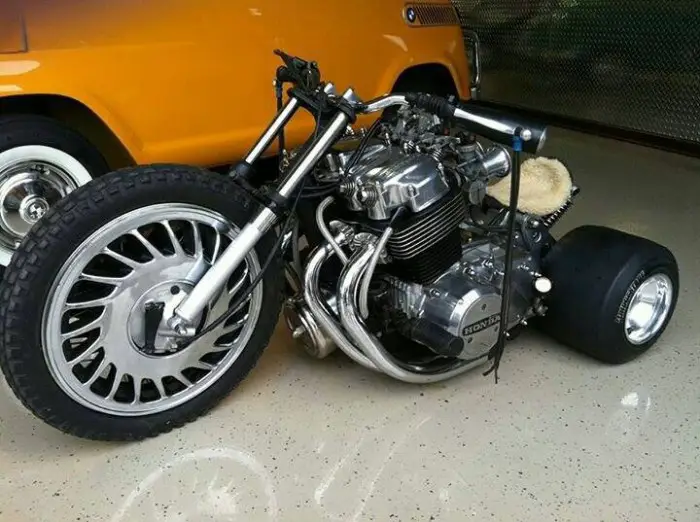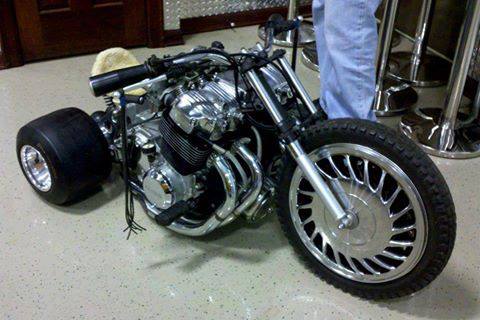 Information about the trike seems pretty well non existent but people with more motorcycle knowledge than myself ID the motor as a Honda CB750.
Whether it ran, and whether the owner wound up in the hospital shortly after the maiden voyage, is anyone's best guess but damn if it doesn't look like something that would make a lot of "hold my beer and watch this" memories.
Shout out to Curtis at Dead Machine for coining the term Mayhem with a seat.