Next do the Swift Car Club Nokturnal has some of the weirdest vehicular creations to ever dominate the points based car show scene.
I've yet to come across any car with a Nokturunal banner that has been 'par for the course' so to speak, and one modification 'Nok seems particularly fond of is putting Rolls Royce front ends on everything.
The first example of this was a RR clipped Monte Carlo spotted in 2012 at CSCS event in 2012, then again later at Importfest that same year.
In an effort out do themselves they recently did a similar front end swap to a Scion XB creating what they are calling the 'Nok XB'.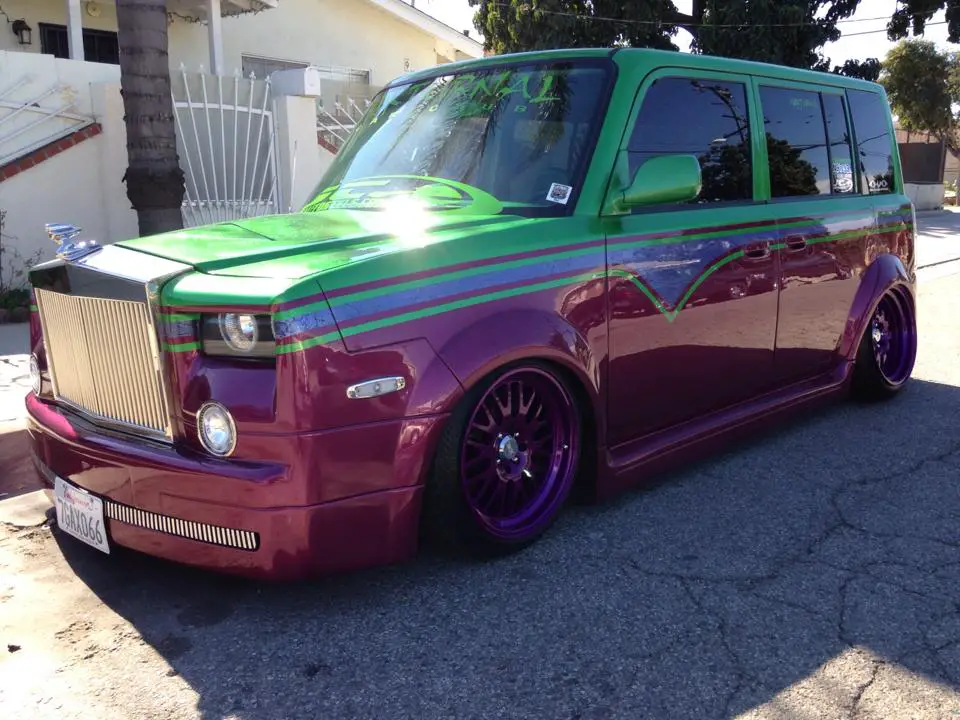 This conversion flows perhaps slightly better looking than the Monte Carlo above, and if nothing else seems to be executed better as this time around the fenders and bumper are separate units.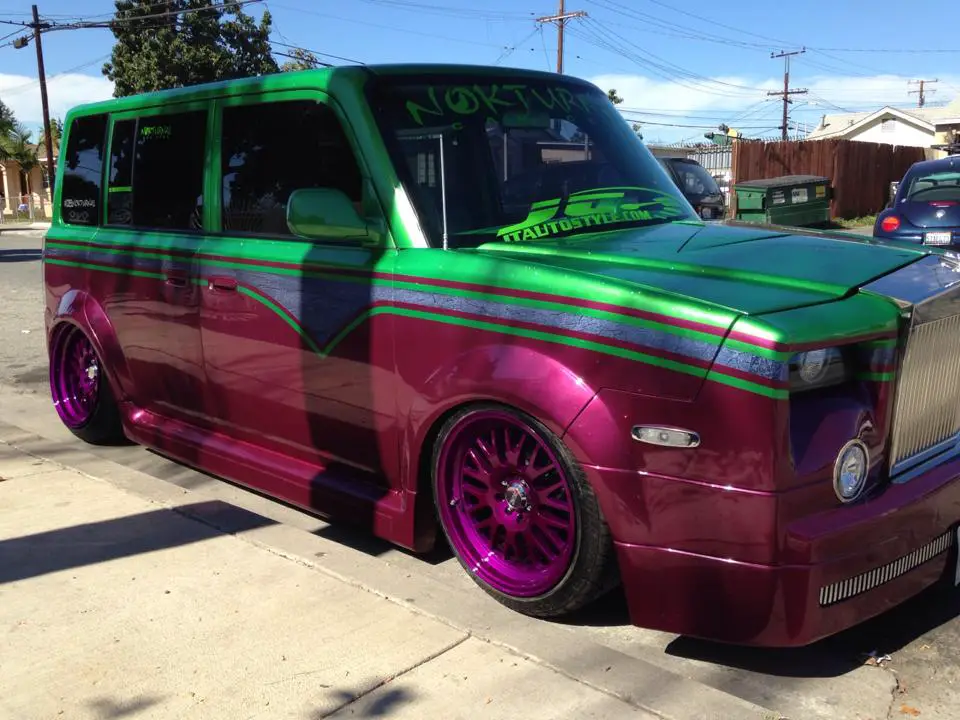 The interior follows suit with the colour scheme, save for the steering wheel, buy I can't help but wonder how uncomfortable those seats probably are.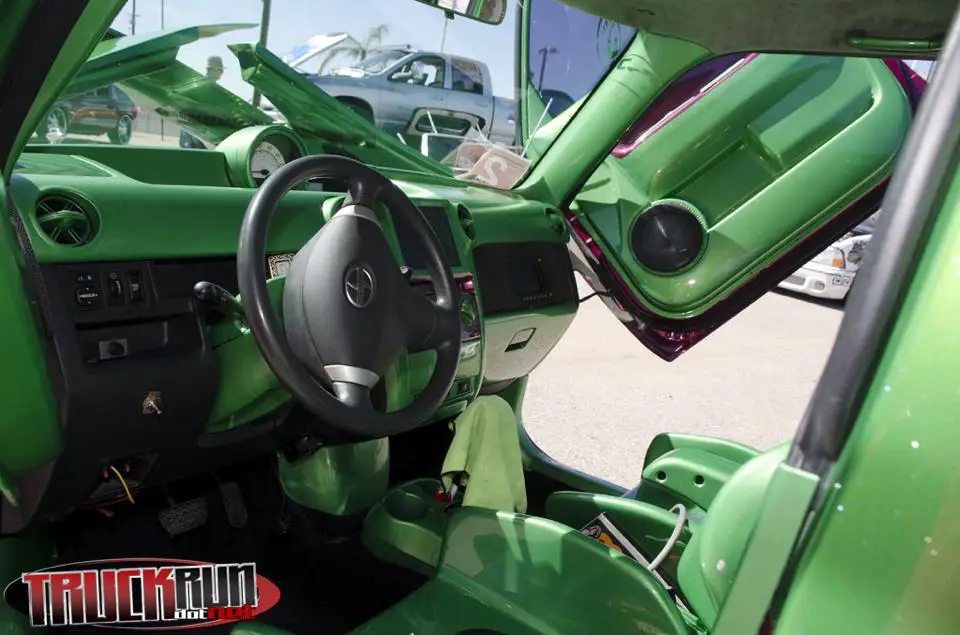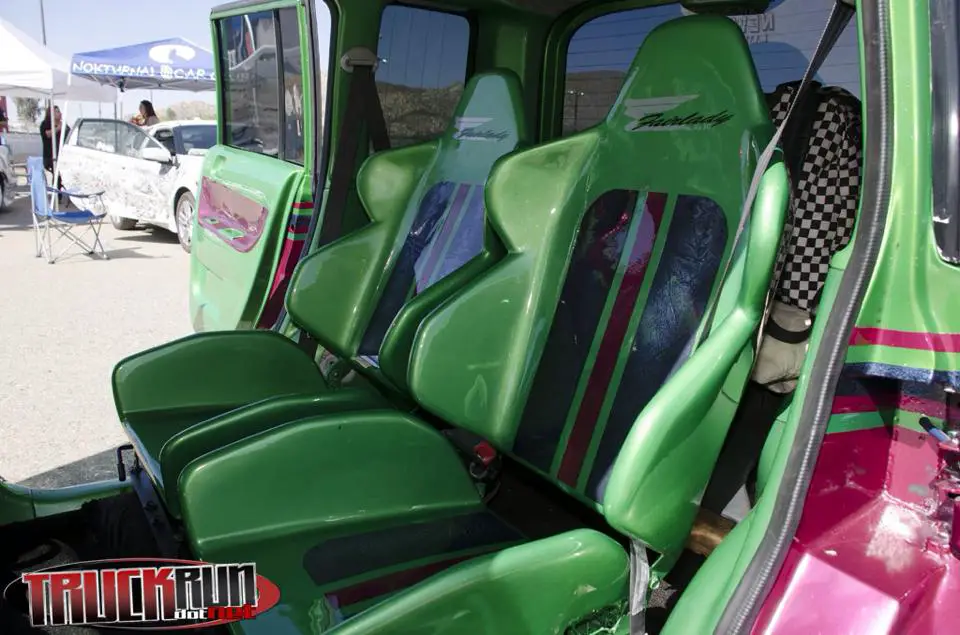 All in all points for effort, as the work appears to be of decent quality, but aesthetically it's a swing and a miss for me. You?