A few months (or maybe a year ago) GrinderTV posted a shot of a very interesting, very low, Suzuki Samurai.
After sharing the photo on the Stance Is Everything Facebook page I regretfully completely forgot about the truck (automotive ADD strikes again).
However about a week or so ago Jason Langley, aka Jason Bacon, aka Bacon media, shared a link to a feature on that very same Samurai.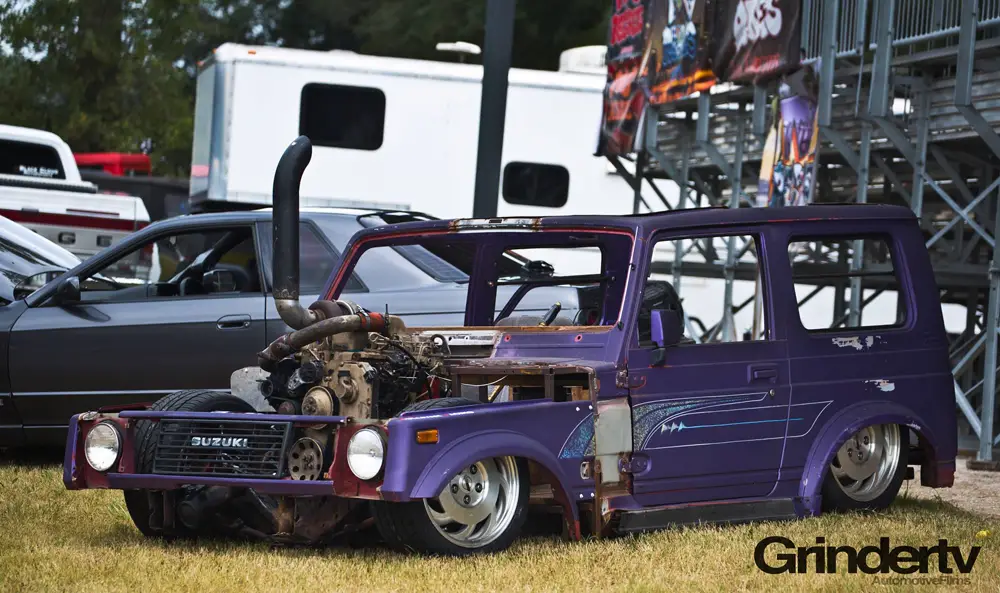 At first glance things like the Cummins 4bt motor swap (the second Cummins motor to appear in a WTF Friday post this month),  the body drop and vette wheels, immediately draw your attention but something I managed to completely miss the first time I saw the truck was that it has grown in size.
It's now 5″ longer and a whopping 17″ wider than it left the factory.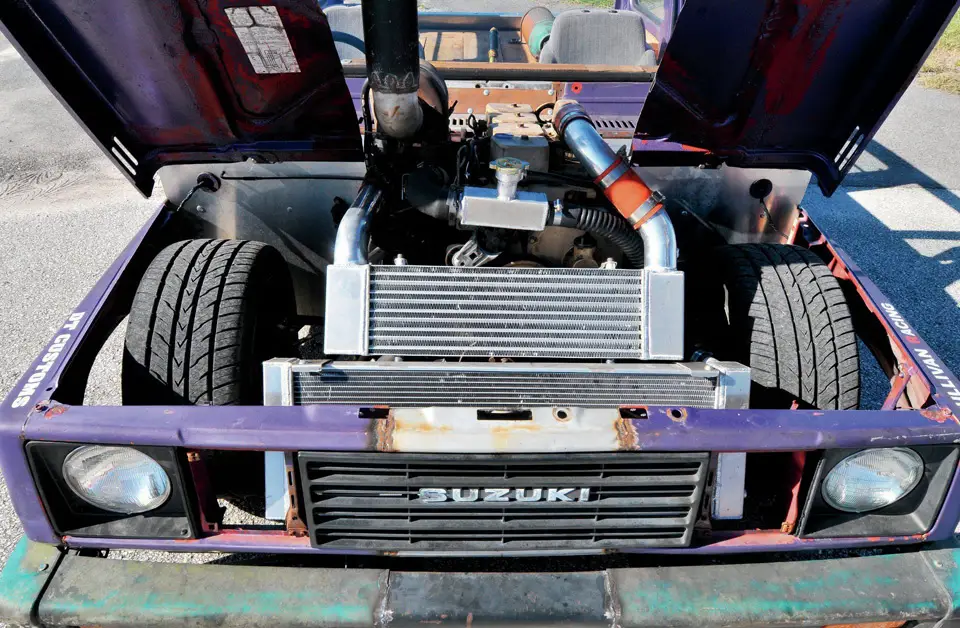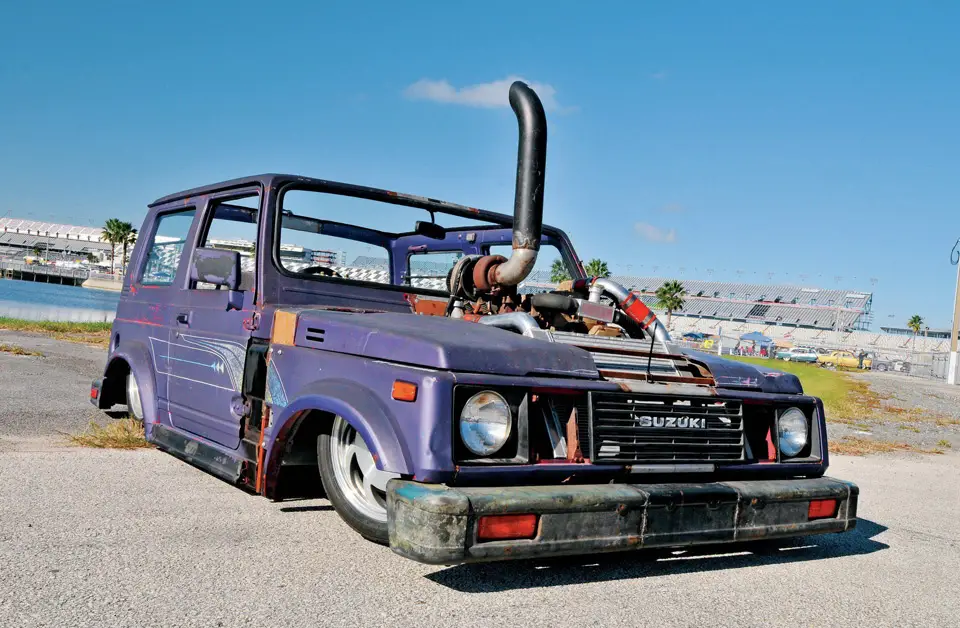 Inside the dash is curiously made up of 1″ Cedar planks and what look to be home renovation surplus materials.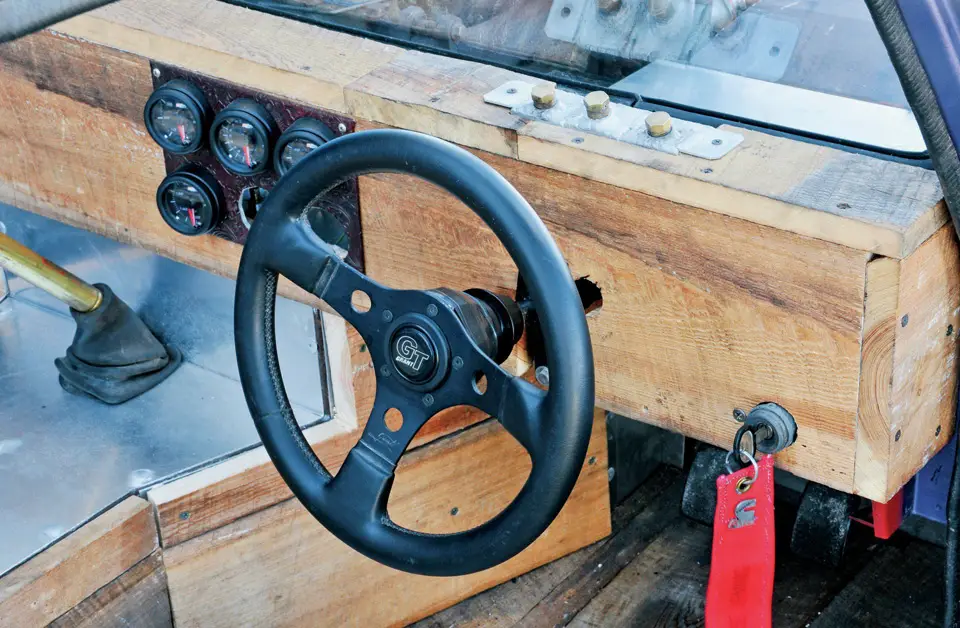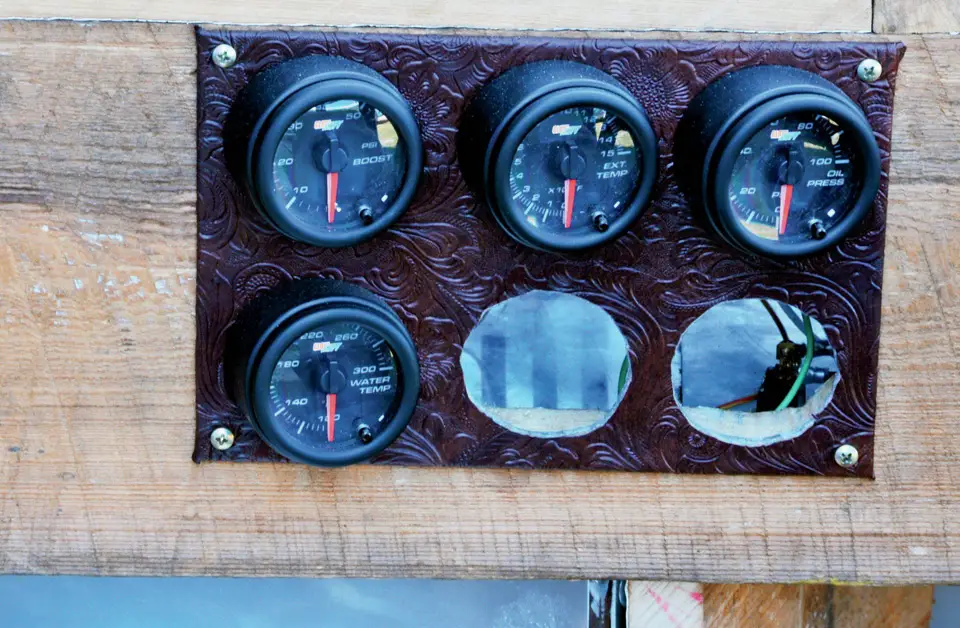 The truck is bagged, obviously, but it uses a (40-cubic-foot) reserve nitrogen tank that feeds a converted fire extinguisher tank. The system is entirely manual so it can be operated without the truck running.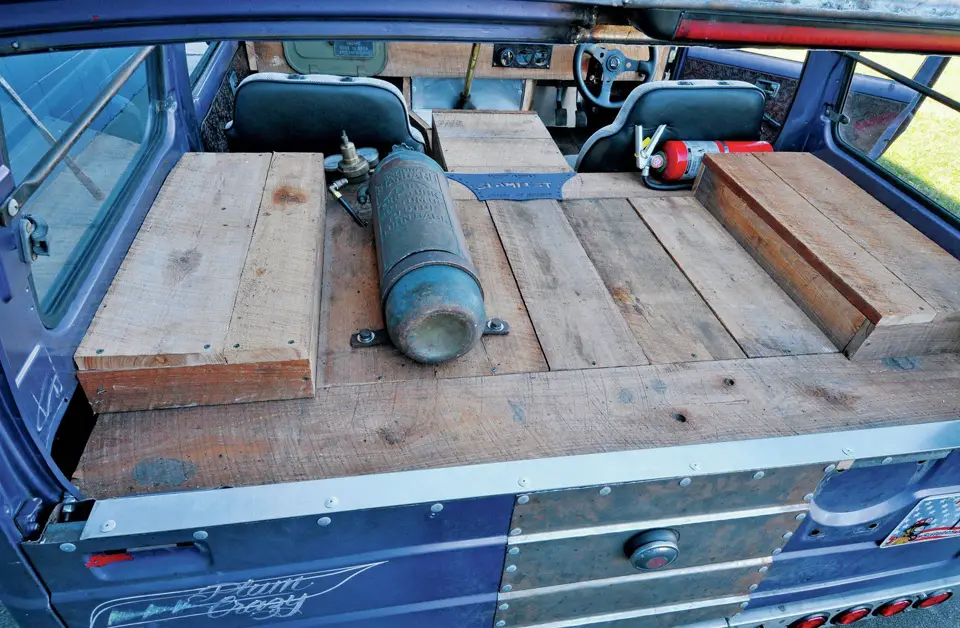 Oh and just because he was familiar with right hand drive from his previous Skyline experience the builder converted the truck to RHD.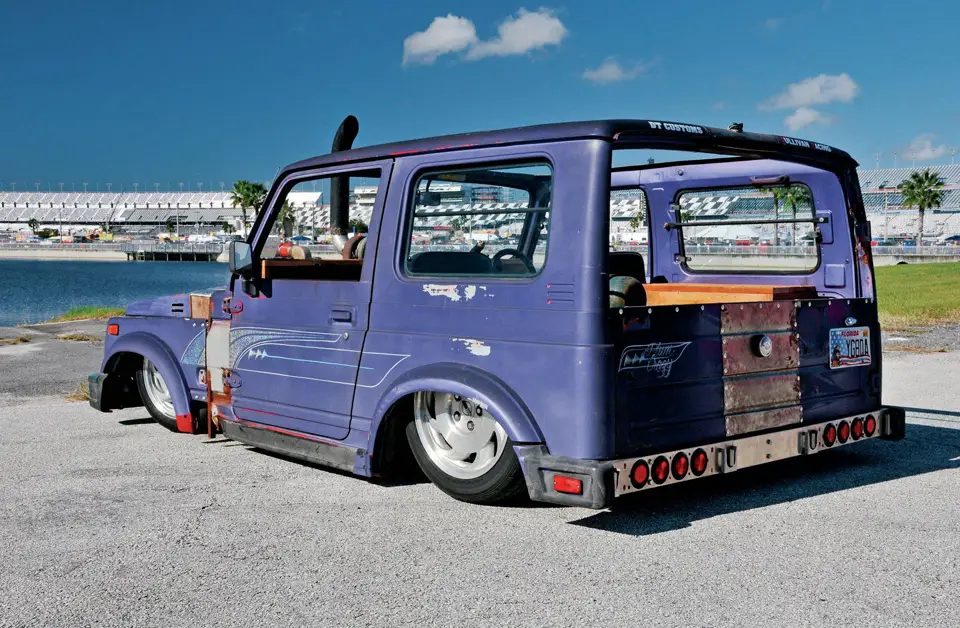 A full feature on this truck can be found here on trucktrend.com.