Cyrious Garageworks is a name not unfamiliar to Stance Is Everything but usually they don't end up in the WTF Friday category.
However their latest project elicited a genuine WTF from me and then a guy at computer pose as I read through the recent blog post.
No stranger to F20 Swaps –Pat's never say die ae86 runs one– they are putting an F20C in place of a rotary motor in a customers RX-8. Apparently this is what the owner's idea and since the customer is always right guys at Cyrious got to work.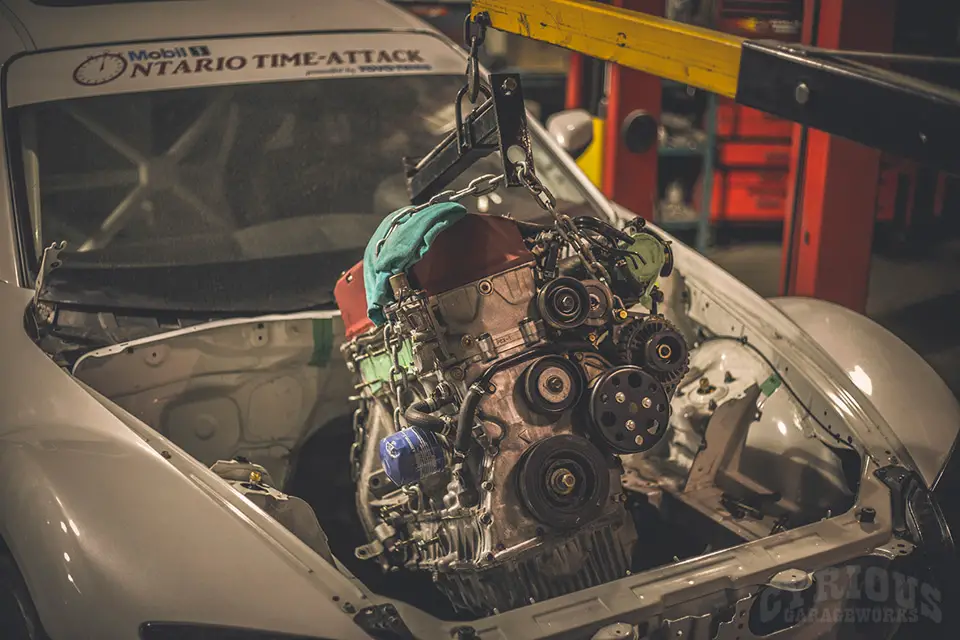 You'd think the F20 would just slide into the RX-8 engine bay given its size, but that wasn't the case. The cut in the factory cross member below got things started, but eventually it became two pieces to facilitate getting the motor where it needed to be.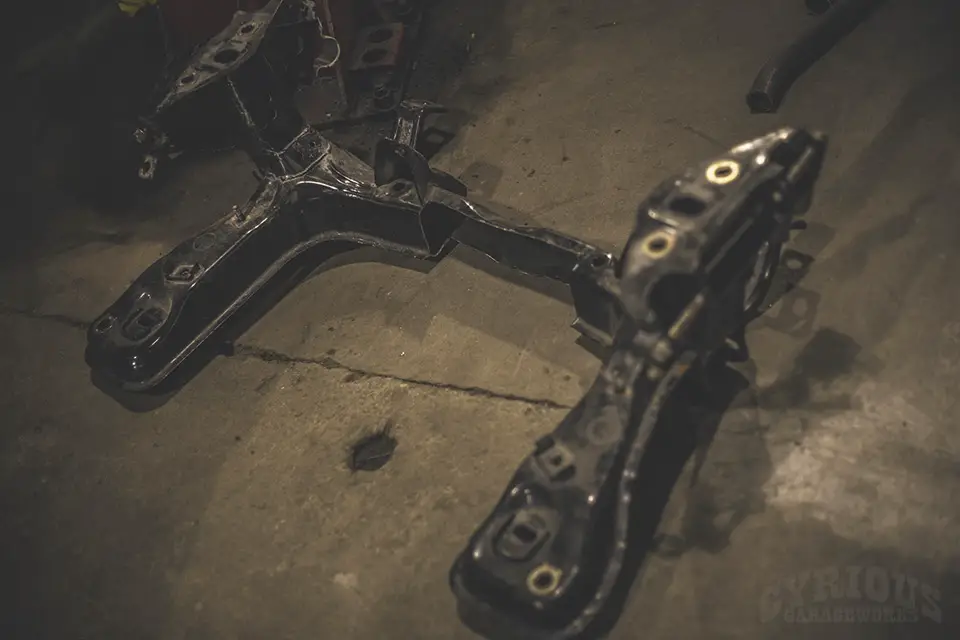 The firewall was next to get chopped, and then the electric rack went to the scrap pile in place of a Miata rack.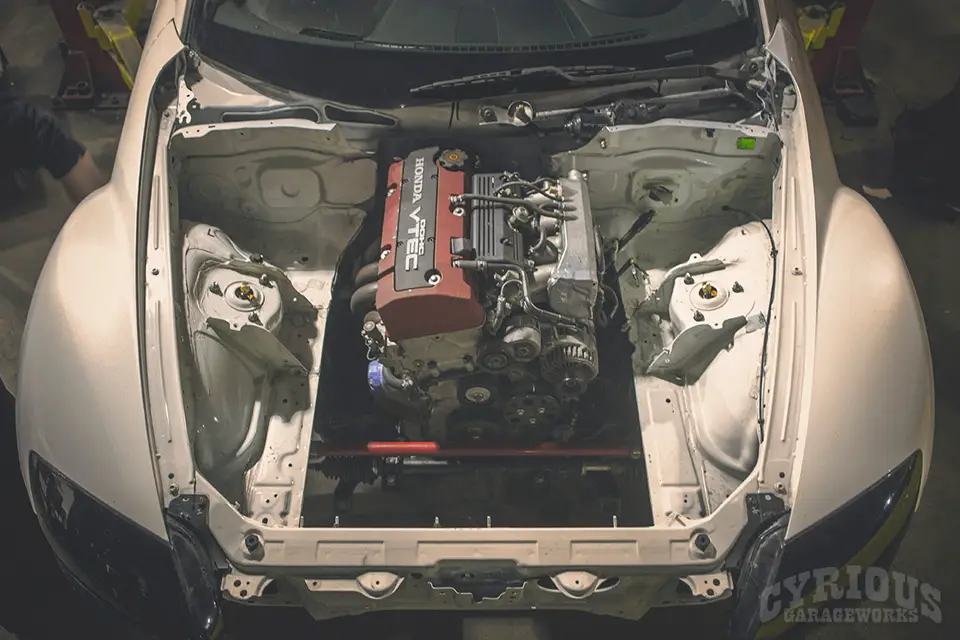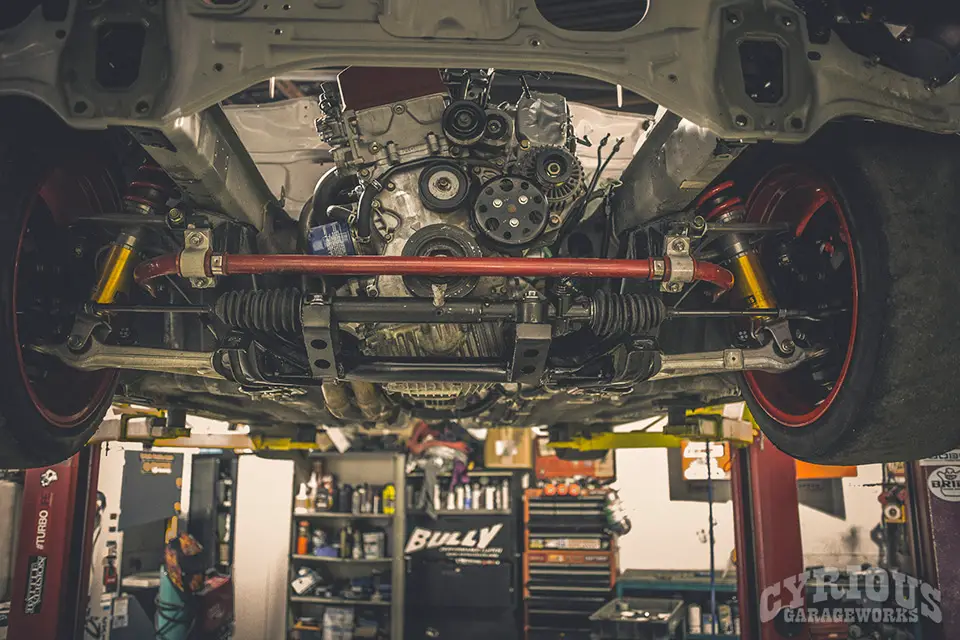 The build is ongoing (along with a lot of other craziness at Cyrious) so be sure to follow their blog and Facebook page for updates. This is surely one of a kind!