Cars and trucks with front and rear end swaps are no strangers to WTF Friday posts, one might even say that next to weird motor swaps they are in fact a staple.
Grafting the front end from one vehicle to another is always a risky gamble, and it just becomes even more of a toss-up the further apart the donor vehicles get from one another.
In the case of the 'Yodabaker' the middle of the truck is a 1978 Toyota Hilux, the front a 1950 Studabker, and the rear has parts of a '61 Oldsmobile.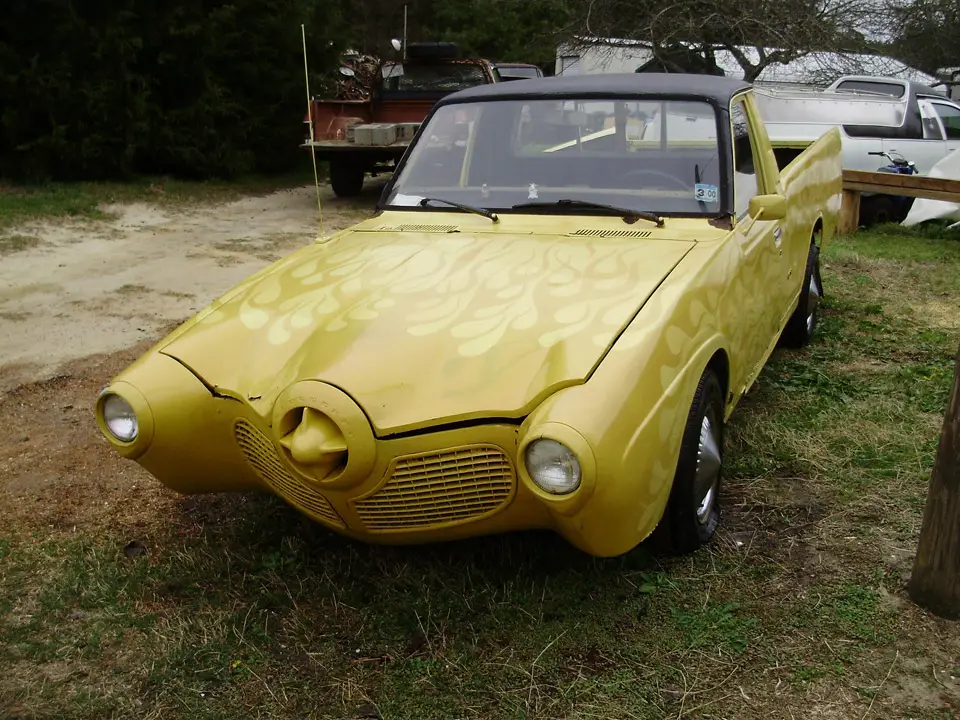 After the body work was finished the truck was coated in yellow with yellow flames before being dubbed the Yodabaker and having everyone's favourite little green Jedi painted on the tailgate.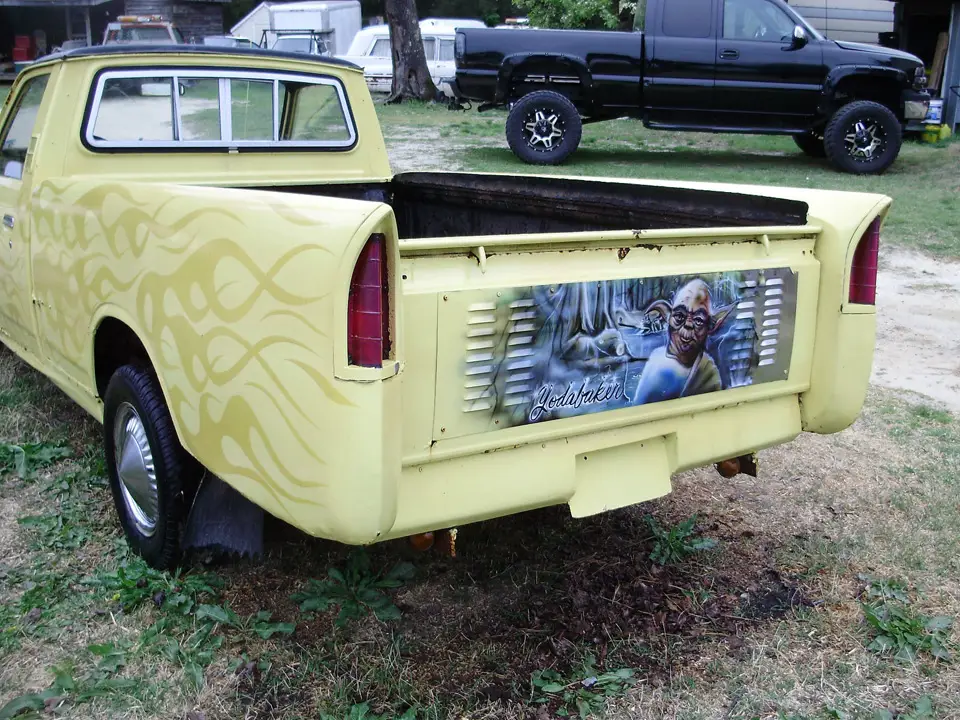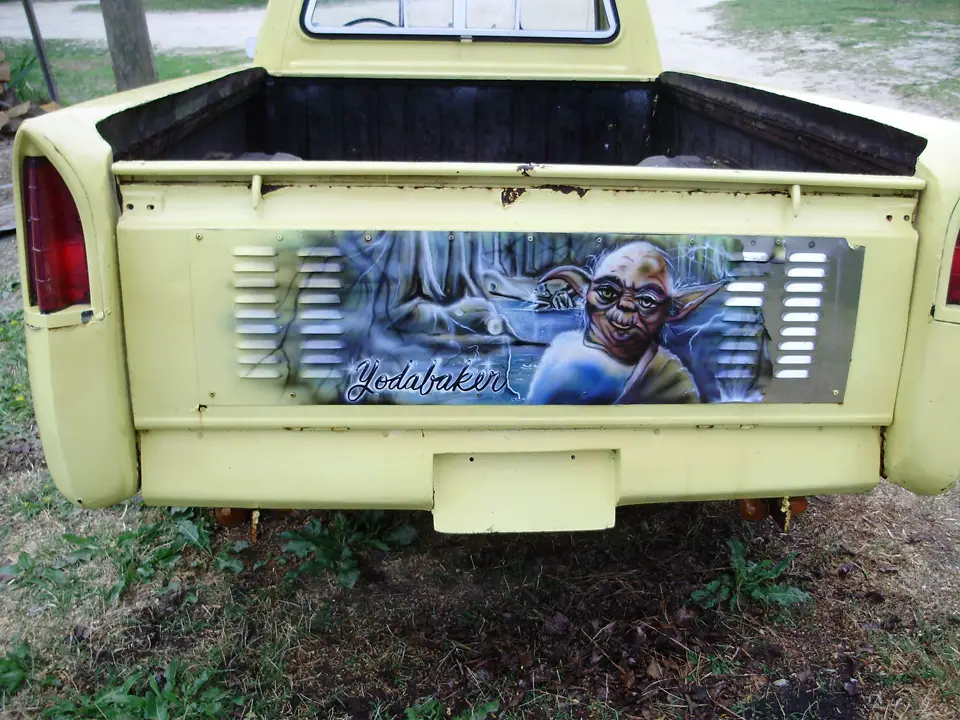 A show winner in the 90s the truck was parked for what looks to have been an extremely long time.
The a pillar rust says to me this is a lost cause but if you don't happen to think so it is on eBay now with a bid of just over $1000 which I'd imagine might be the going price for the Studabaker front end components.