Nothing marks the return WTF Friday's to Stance Is Everything better than an american powered, Japanese, mid engine truck built to rip down the drag strip.
Similar to the infamous —and rolled over— stretchy truck the owner of this '87 Toyota opted to toss the motor behind the cab, instead of between the fenders, in his hunt for lower E/Ts.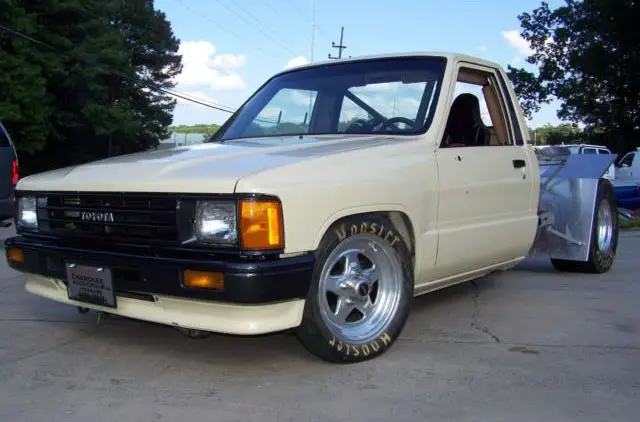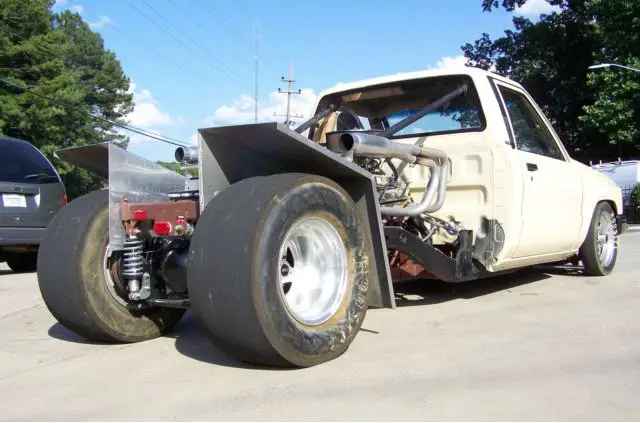 The motor of choice for this 87 'yota is a rear mounted 4.3L v6. Using a V6 instead of an 8, is an interesting move since clearly space isn't that much of an issue, but I'm sure the builder had good reason at the time.
Or he just happened to have a 4.3 sitting around.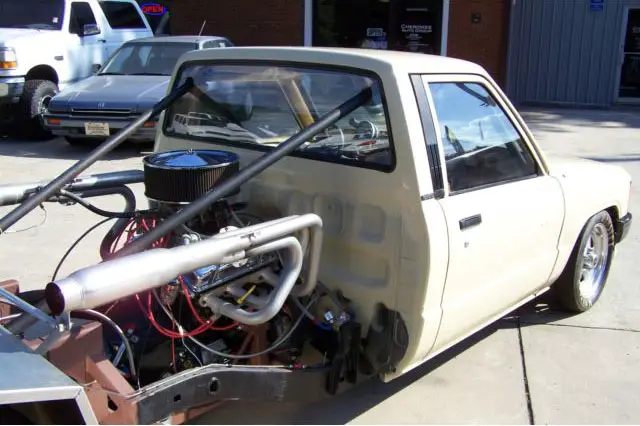 The 4.3 has had several modifications done to it including a roller cam, upgraded heads, intake manifold, Holly carb and upgraded MSD ignition system.
The exhaust is more or less an open header and backing up the motor is a Powerglide two-speed transmission with a hilariously short 9″ drive shaft.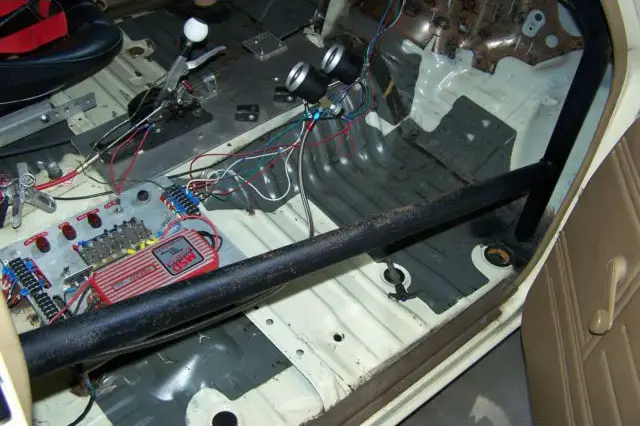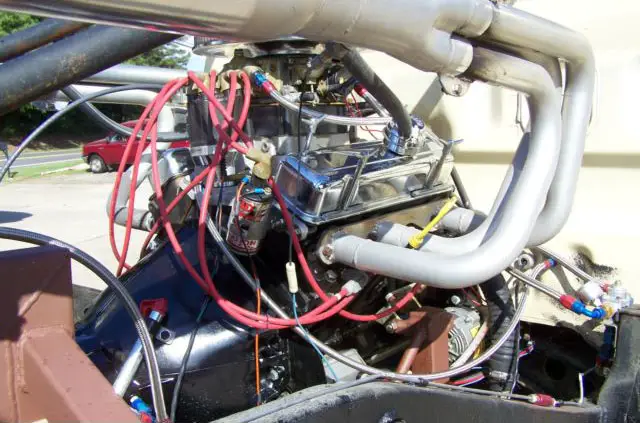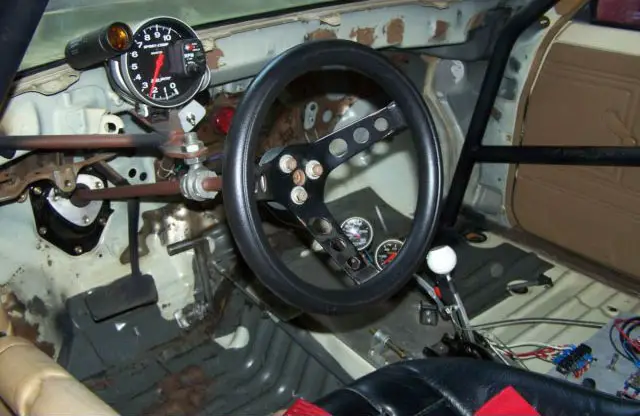 The truck is caged, the rear has been back halfed, and Dana rear end sits suspended by the 4 link coil-over based rear suspension.
The truck isn't street legal but it does have a title and on eBay, where this truck was spotted, the owner's advertise it as a turn key twelve second truck.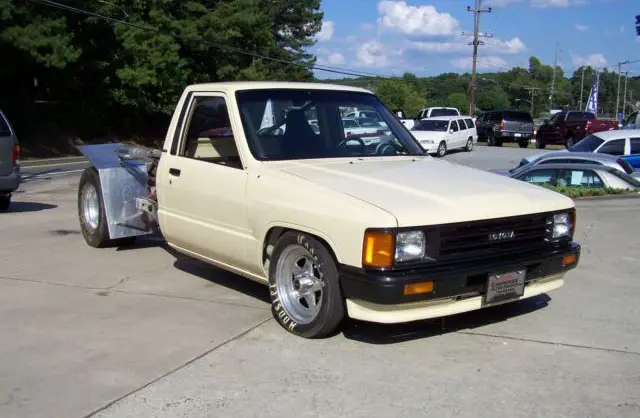 If it were mine I'd probably tweak a few things to bring it back to streetable condition so I could turn a few heads on the street in addition to having some fun at the track.
Unfortunately I don't have just under 9k USD readily available to have a few laughs on the street. However if you do it is currently still for sale.