There are no rules to hot rodding. Often said, not so often executed, at least not so much today and that is what makes cars like this Crosely so refreshing.
Styled after 60s era competition cars this car was built with the attention to detail of a show car, but the attitude of a proper race car.
A homage of sorts this Crosley is now very little Crosley at all.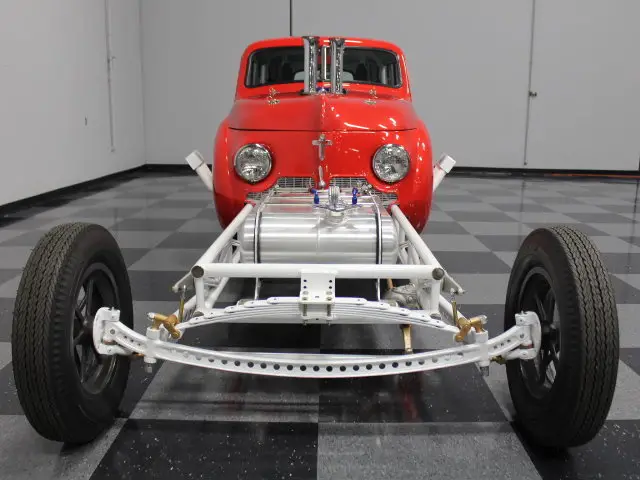 Everything but the body was either discarded, or left where it was found, and the two door shell has been painted bright red with period correct gold leaf lettering added.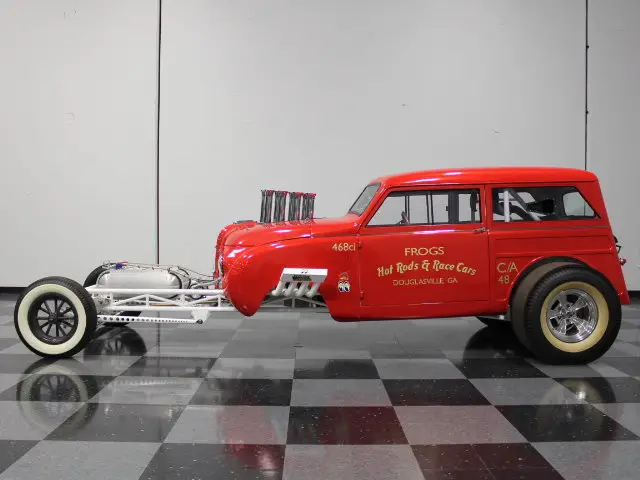 The body now sits atop a custom rail frame that extends way out in front of the car to a fitting straight axle set up.
Several feet behind the tank, stuffed mostly in the Crosley engine bay sits a 454, 14.5:1 compression, motor that's been ported, polished, cammed and fit with a Hilborn fuel injection system.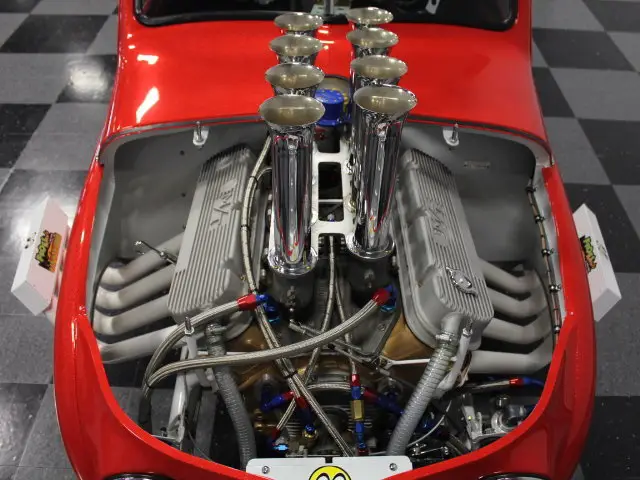 Since the front wheels are no longer anywhere near the wheel wells the headers dump straight out from there, where they no doubt provide quite a soundtrack when the car is running.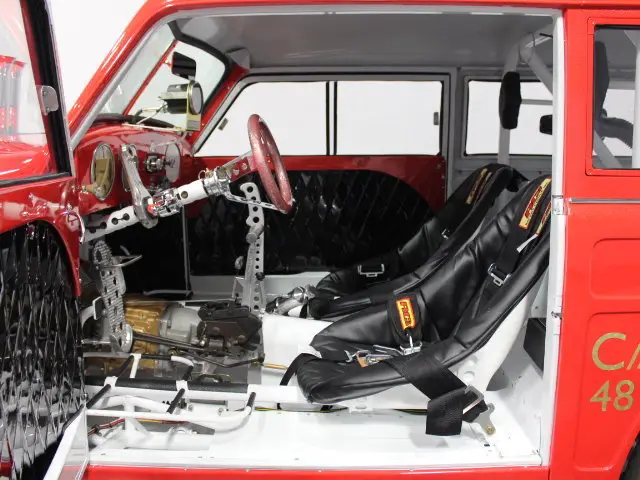 Though pretty minimalistic the interior is fairly era correct. Fiberglass buckets are used and "speed holes" can be found in a few of the components mimicking what racers still do today to save weight wherever possible.
The pedals and shifter have been custom made from aluminum and the floors and transmission tunnel are done beautifully in sheet metal. Interestingly enough there's also a small stereo and 8 track player.
Not sure you'd be able to hear the tunes while the car is running but let's not dwell on that.
Capping off the interior is a suitable red flake steering wheel.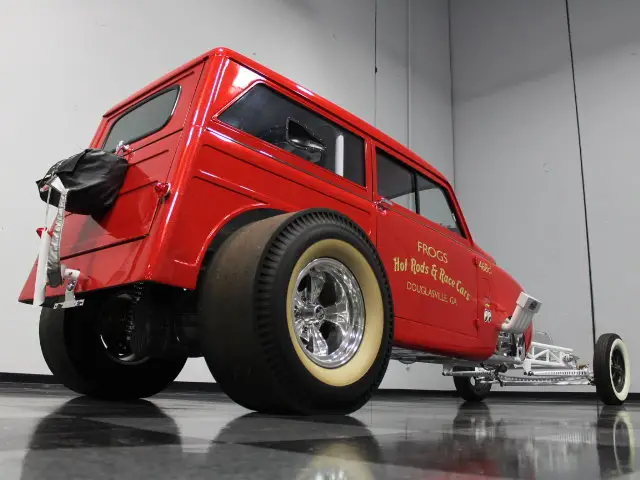 The exaggerated rake of the car is partially to do with how the body was mounted, and partially to do with the 15×10 Radar wheels out back and skinny magnesium wheels up front that, of course, have no brakes to be seen behind them.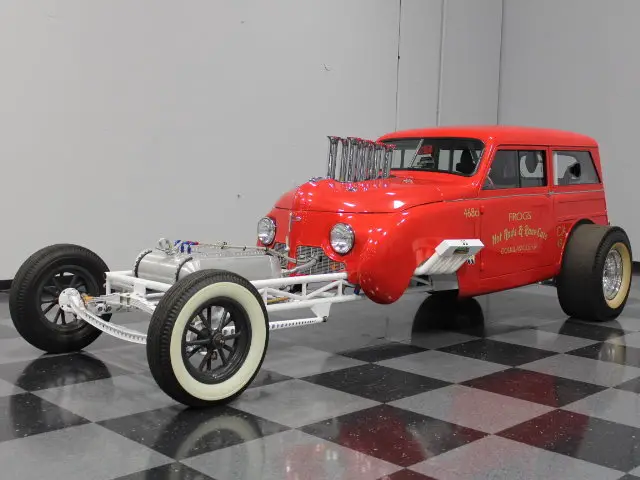 Crosley dragseters might not be a new creation, with Google revealing a couple over the years, but this one just might be the cleanest built and it has to be to justify it's current near 60 thousand us price tag. A bit (ok a lot) rich for my blood this is one car that I'll only be able to look at from afar, or watch walk-arounds about in videos like the one below.