So I'm totally willing to accept my late pass on this car, that was finished sometime in 2016, but upon discovery yesterday it was an instant WTF Friday pick.
El Caminos are not everyone's cup of tea, part car/part truck, people don't really know how to classify them and often just try to avoid them all together.
I, on the other hand, actually don't mind them, and I've had the pleasure of seeing quite a few pretty awesome renditions over the years but none quite as wild as this '59 built by ITW Hot Rods own Chris Walker.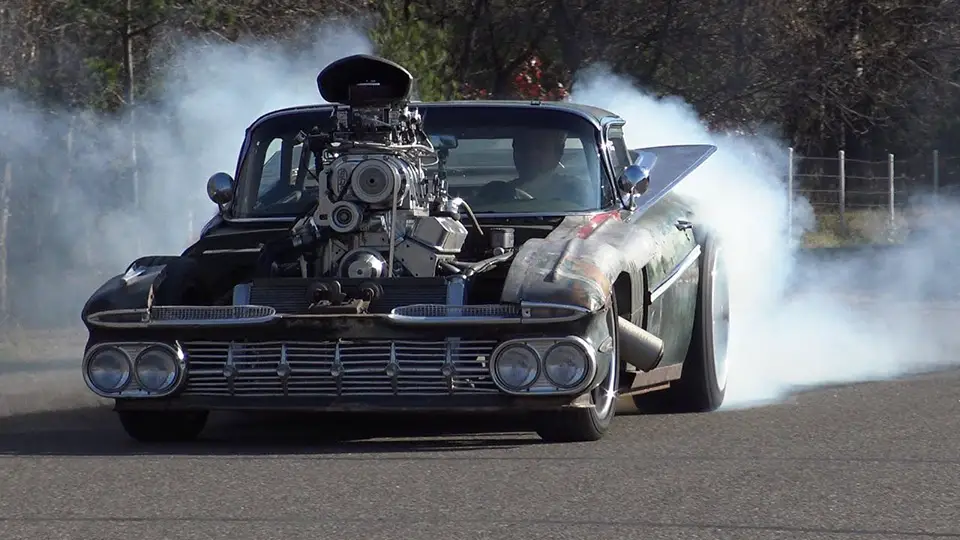 A rough, very rough, car to start with Chris let his imagination run wild when he rebuilt his 'Hulk Camino' essentially from the ground up.
Shortened, and chopped the overall design of the car carries with it a lot of Roth influence, looking like one of the famous artists caricatures brought to life.
The forward rake, and double staggered wheels give the El Camino a sense of attitude, and spartan front end treatment make a "I don't really care what you think" kind of statement.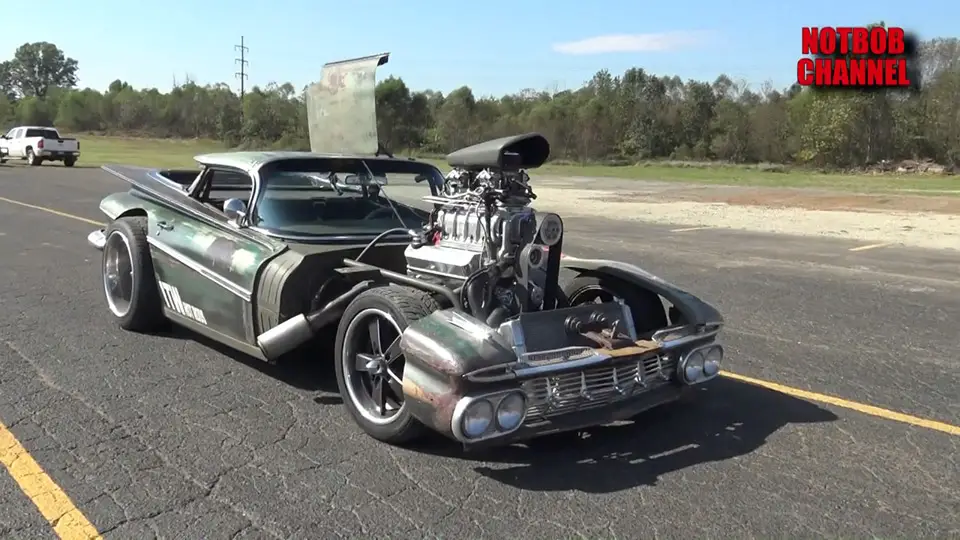 The Hulk Camino is not just a looker as Chris built the car to be able to cruise and perform.
Beside the single fender, and behind what's left of the front fascia, is a big block motor fit with a 671 blower and Holy 750 four barrel carbs. Hooked up to a Dana 60 the combo produces enough 'umph' to light up the tires and propel the car down the strip in less than 13 seconds at 125 miles per hour.
Personally my favorite details about the car are the roof mounted gear shift (!?) and gull-wing door used to get in.
I don't expect all of you to dig this car, and quite honestly I think it could do with different wheels, a second fender, and a different muffler treatment, but overall it's pretty damn awesome and the fact that Chris Drives (and drives it hard) it is even better still.
Hopefully I'll see some more crazy rides like this in the basement of the Detroit Autorama later this month!