Matttracks are pretty cool. They come in a variety of sizes, so that they can fit on a wide range of vehicles. Made of rubber they can also do short trips on road without making an ungodly squealing racket.
However, they are expensive. So what's the alternative? Do it yourself of course! Which is exactly what the owner/builder of this Dodge Durango did.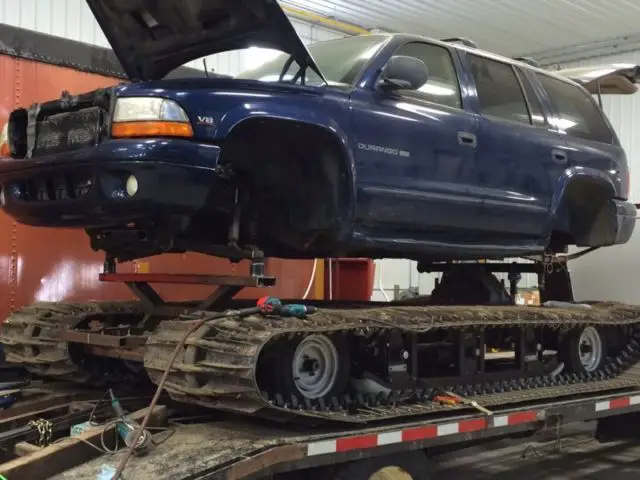 Details are mysteriously scarce about the vehicles overall conception and construction, but it looks like the tracks are mounted to the factory suspension as simply as possible. The factory hubs and brakes were removed and replaced with flat car up front and a straight tube in the rear.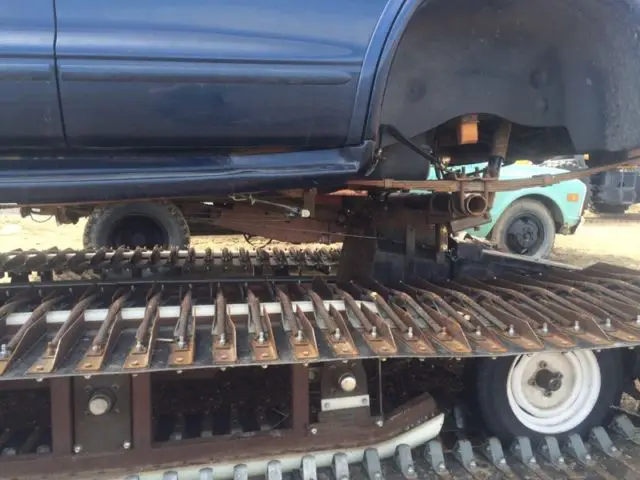 The Durango actually looks to be in fairly good shape, all things considered, which really makes me wonder what provoked this conversion.
Those of you familiar with industrial equipment have any idea where the tracks might have originated? With dual pumpkins and differential mounted brakes I imagine the set up is pretty recognizable if you know what you are looking at.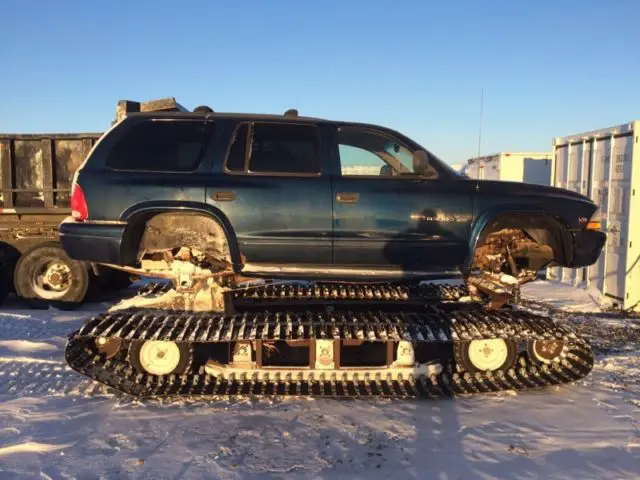 This is another Kijiji special, but the owner doesn't want cash he's looking to trade. You can see what he wants to barter for here on Kijiji.