Bring A Trailer can always be counted on for a few gems and this one was brought to my attention by Detroit based contributor Jason Langley of Bacon Media.
The truck, that is clearly far from stock, is a bit of a hodge-podge of parts. The chassis is from a Nissan 300zx and the motor is a Chevrolet 350 small block. The body started as stock Datsun but has been heavily modified since.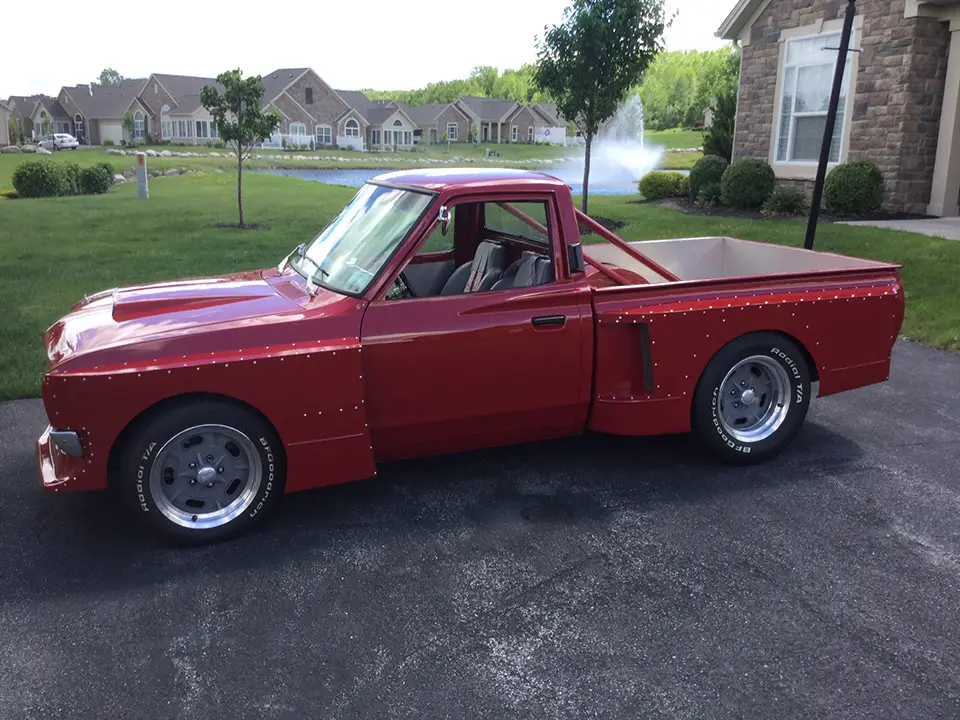 It doesn't really look it at first glance but the cab has been moved back six inches. To accommodate the repositioning of the drivers quarters the bed as also shortened six inches.
Considering the shuffle the proportions don't look altered and that is probably because the huge box flares demand your attention.
Because the 300zx is significantly wider than the Datsun 720, flares of some sort were necessary to contain the Rocket Racing wheels.
If you ask me these box flares could have benefited from about 1000 less rivets to assist with their visual flow.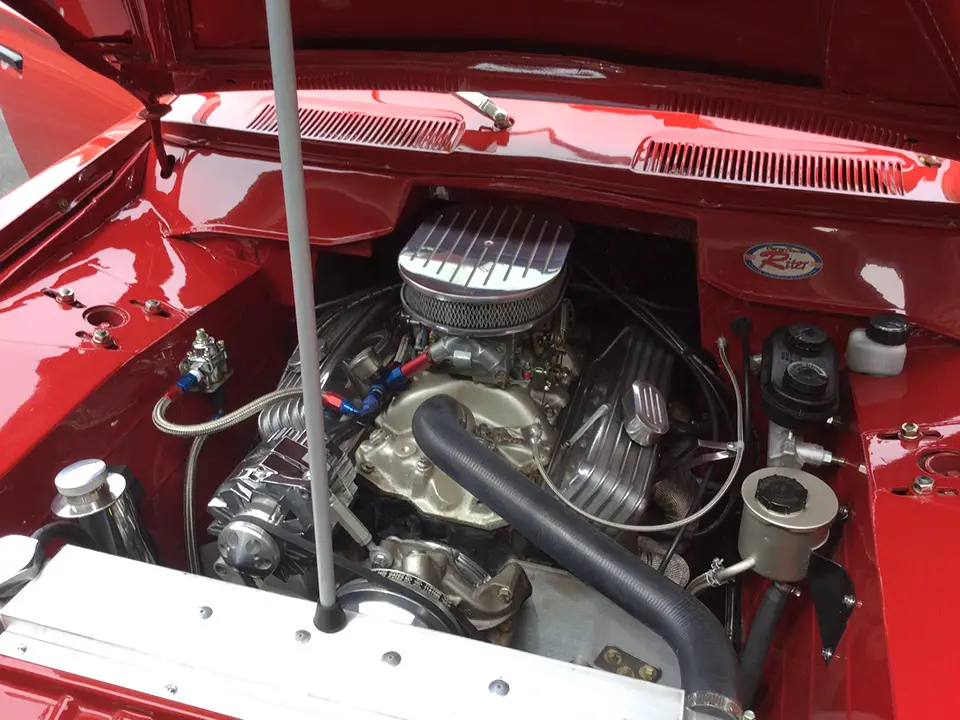 The motor has been stuffed back about as far as it can go, and the adjustable upper strut mounts suggest that Ritter Restoration, who built this car, had performance beyond a straight line in mind.
With the motor that far back the truck has a reported 52/48 weight distribution which means it is probably fairly nimble.
Execution wise it all looks to be done pretty competently, and the car is plated so you can row through the Tremec 5pseed on the streets if you so wish.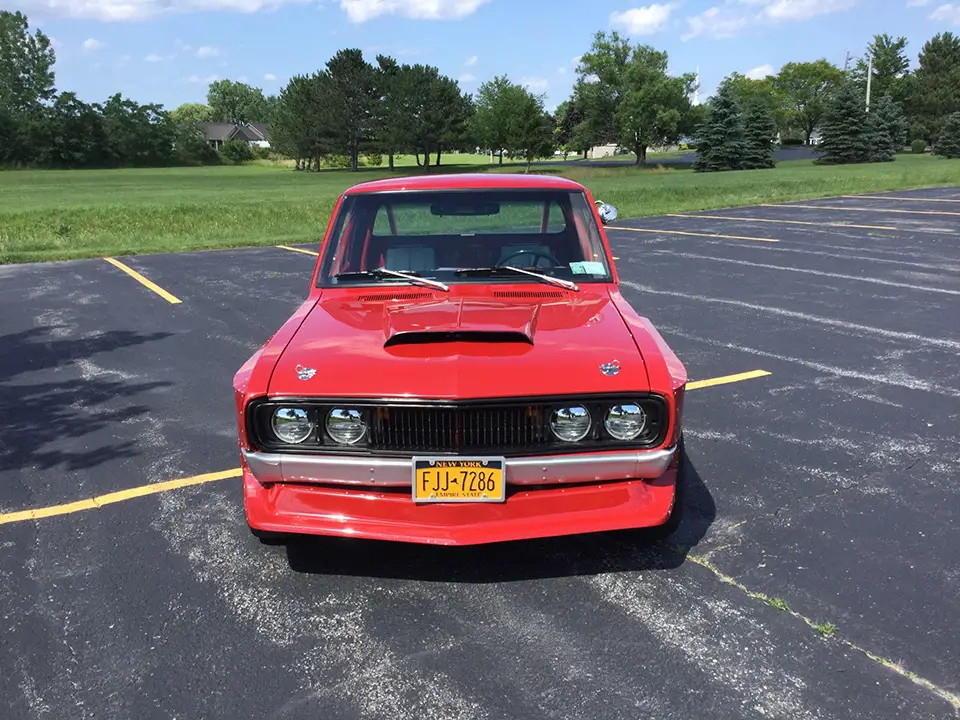 There are currently two bids on BringATrailer .com with the top one being $3000.
This seems like almost a deal at that price so it will be interesting to see what it actually goes for all said and done.
With a slight rework of the rivet placement and an altitude adjustment and this could be a pretty menacing looking truck.