I posted this on Facebook last Friday, but I am re-posting it here on the site in the hopes that one of you reading this has more information on this unique rear engine mini.
After years of hearing about this mini I finally ran across if first hand at an event in Tottenham Ontario. I was pretty excited to see it first hand because I've been asked on multiple occasions if I've ever seen the wide body Chevy 350 small block powered Mini.
When I saw the car the owner was nowhere to be found but through the grape vine I've heard that the motor is mated to an MR-2 transmission of all things.
Judging by its size, and choice in propulsion, I am going to assume that most everything under the mini body is custom.
My assumptions are further supported by the description from an expired Kijiji ad that states the car is on a custom space frame. Prior to the Avante Garde M220 wheels it wears now, the car actually sat on Fiero wheels, I wonder if any additional Fiero parts made their way into the final product?
The wrap on the car is new –up until last week the car was black– and the burnt race livery look is actually pretty fitting and convincing from afar.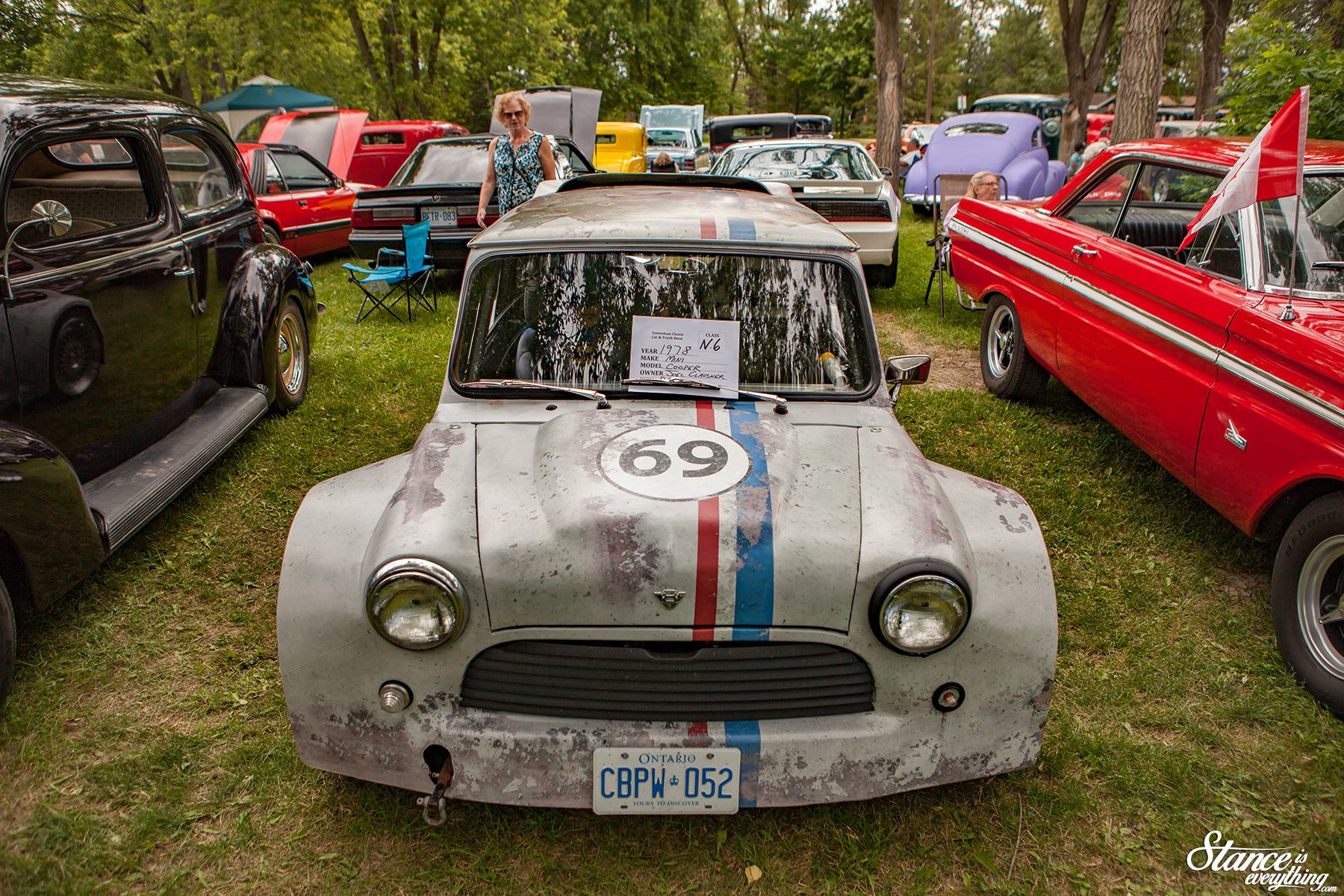 All in all this is a really interesting car that I would love to know more about.