The ELTA Big Go and Summer Bash were great, which you already know if you've read the coverage. With a wide variety of vehicles present chances that I'd come up with something worthy of a WTF Friday post was high, and this is it, a Pro Street style Triumph TR7.
When Triumph released the TR7 1/4 mile times were not their priority. They came with a 105 horsepower four-cylinder motor that was never designed to set the world on fire.
Still though the TR-7 is a distinctly remembered car because of its wedge-shaped design.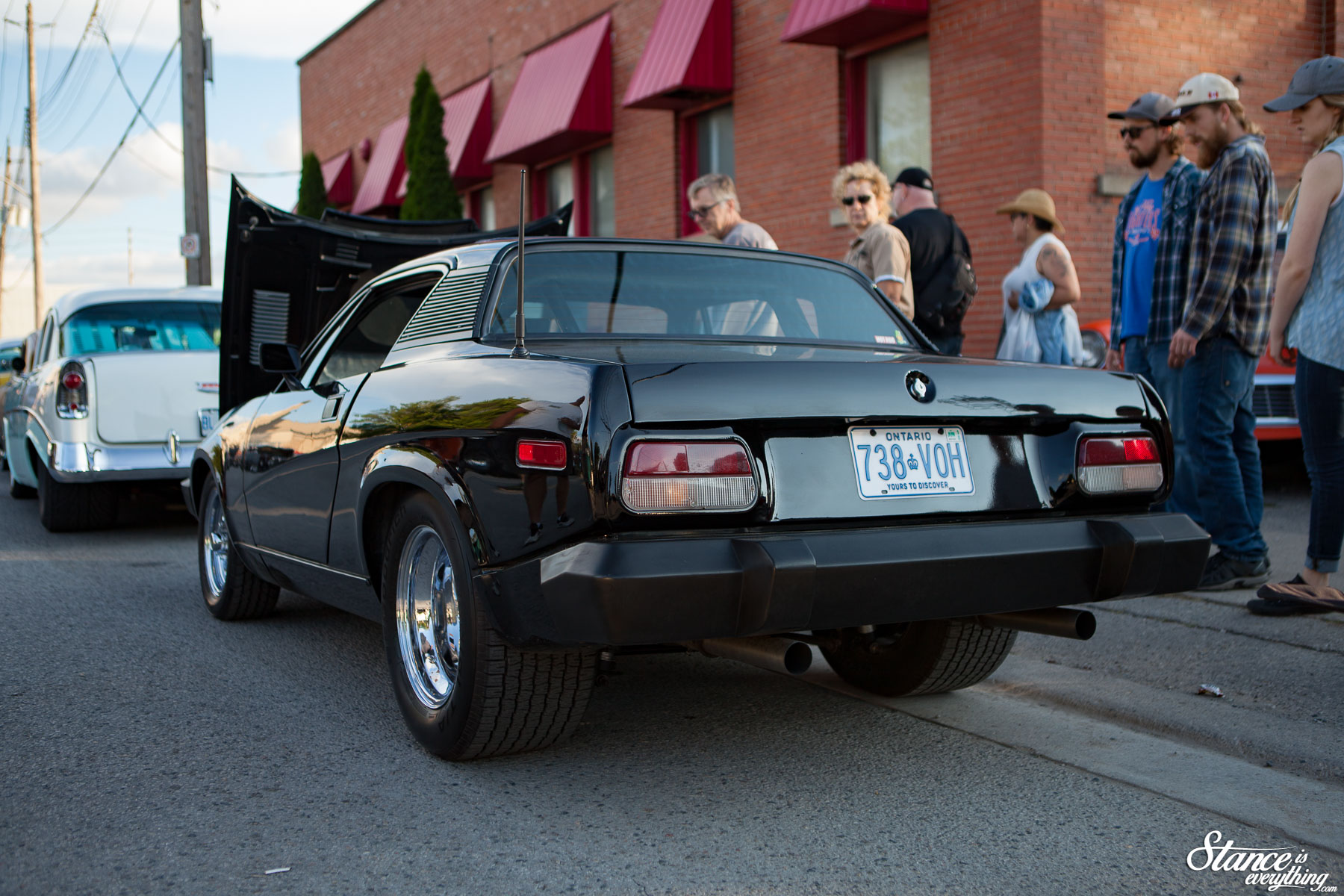 That recognizable shape helped me identify this car from a far, and to be honest I almost walked past it until I noticed the small crowd around it.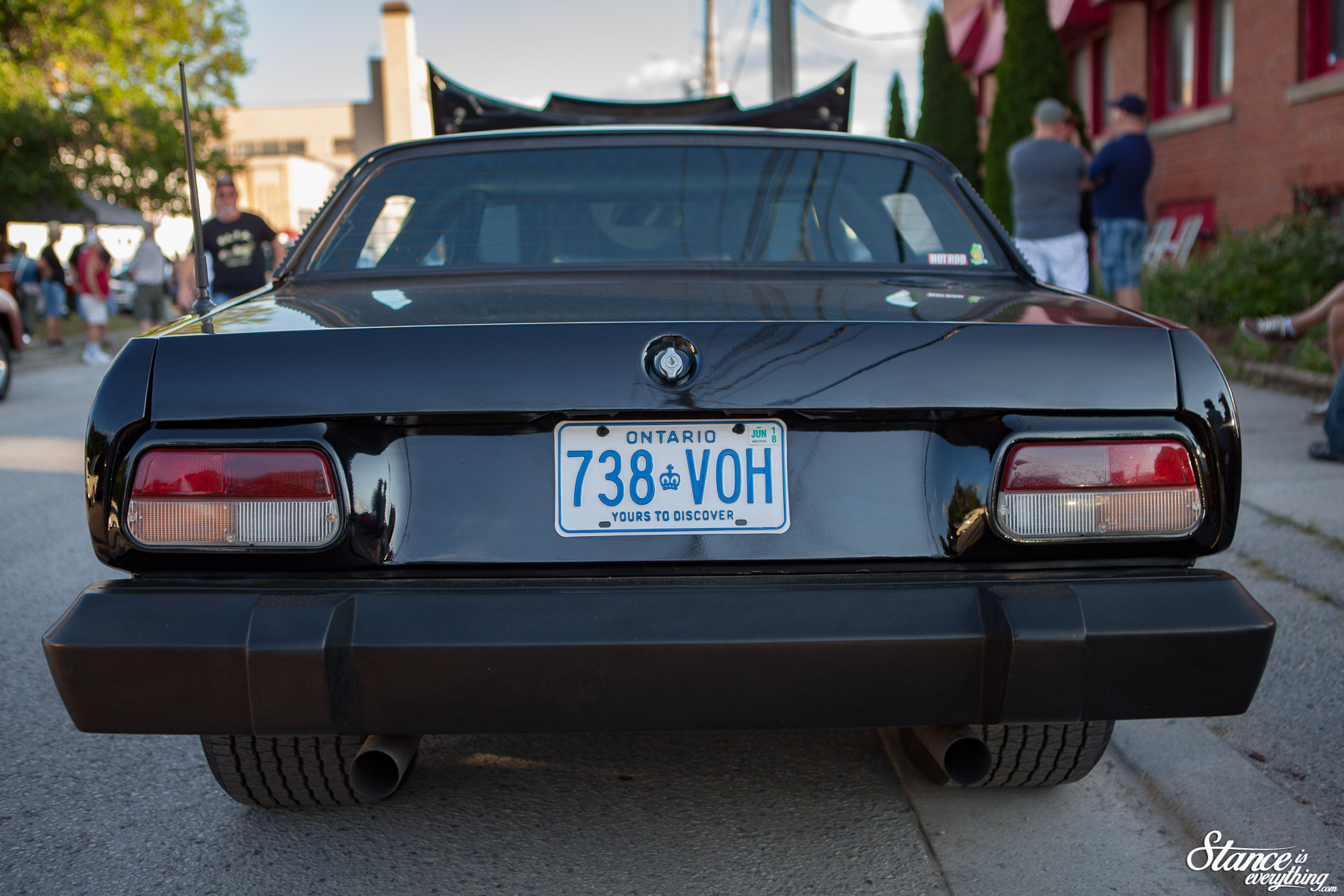 With a black paint job, and the retention of the large 80s era plastic bumpers, this car is somewhat understated.
Understated until you notice the twin exhaust tips and wider than factory rear tires , then as your eyes move up you'll see there is a black padded roll bar as well.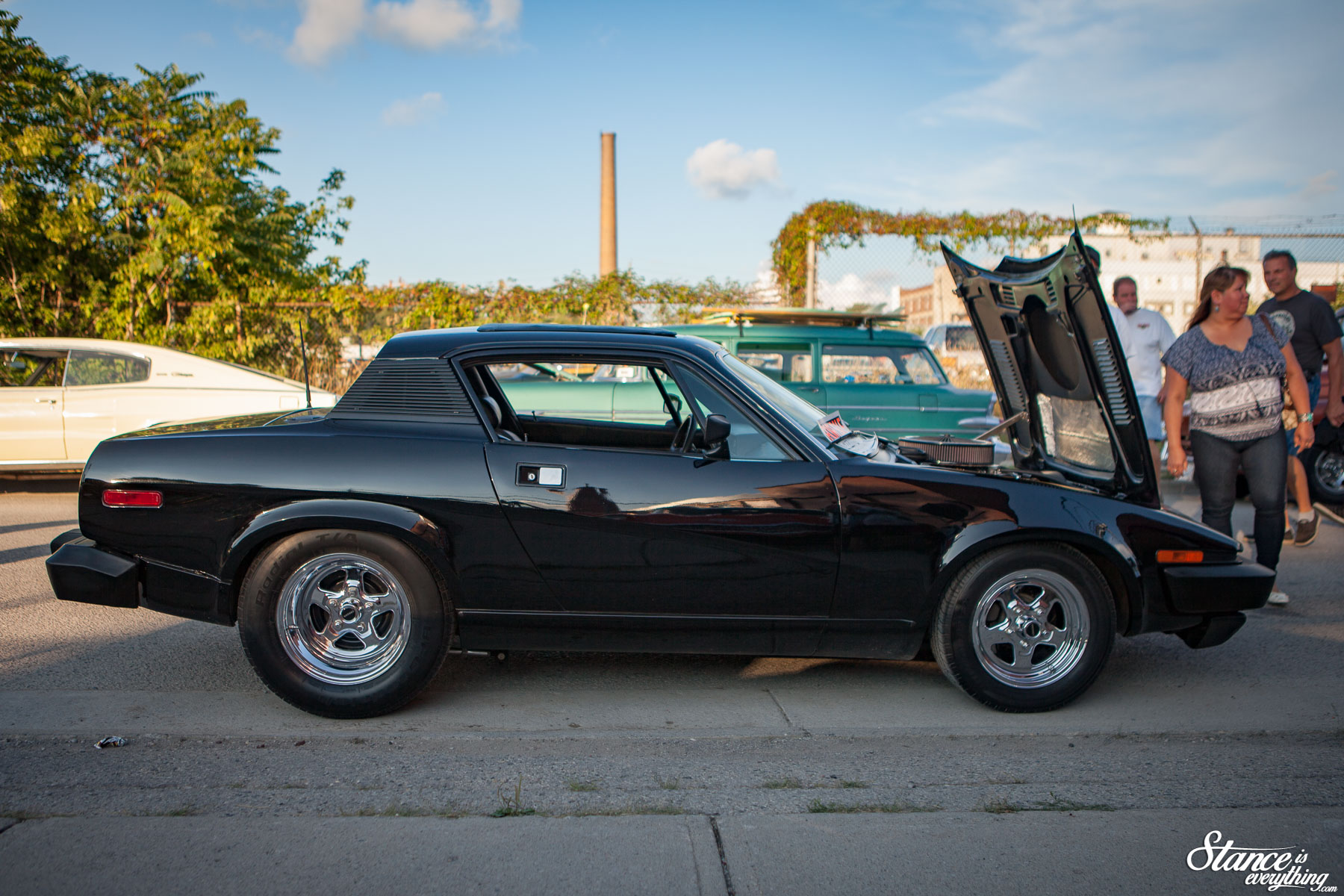 Moving to the side the car is less subtle. The stance is fairly raked, thanks to the classic Weld Wheels Big and Little treatment, and as a result every inch of the rear arch has been filled with tire.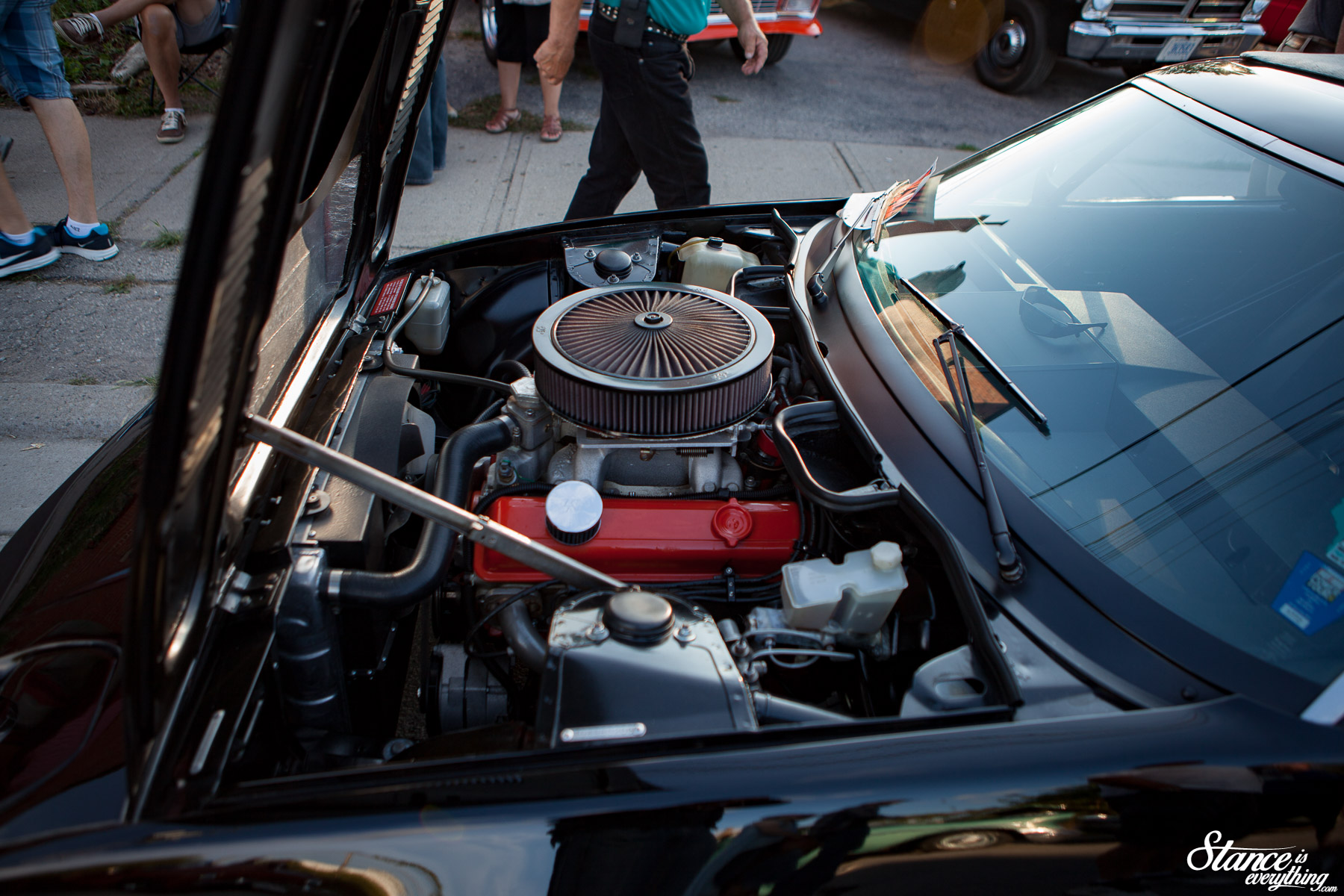 Under the hood is not a Rover v8 like you see in many eight-cylinder Triumphs but rather a Chevy 355 that features an upgraded top end via an Edlebrock Performer RPM package. The rear end is a Ford 9 inch hung between a modified version of the factory four-link.
The car is reportedly quite quick and reliable and is for sale now on Kijiji for just under 15.5 thousand CDN. Looks a treat, hopefully it goes to a good home.