The owner of this 1967 Camaro approached me at a cruise night this summer asking if I was shooting for anyone. Not an uncommon occurrence because usually I'm one of the few people walking around with an SLR glued to their face.
I handed him Stance Is Everything business card and suggested shooting me an email if they didn't appear on the site soon. This was about a month ago, and I assume the card got lost as business cards usually do.
However last night will trying new editing techniques on a few photos from cruise ins like this I ran across the set.
I assume the card got lost as business cards do, but last night when running through a few photos to practice new editing techniques on I ran across the set.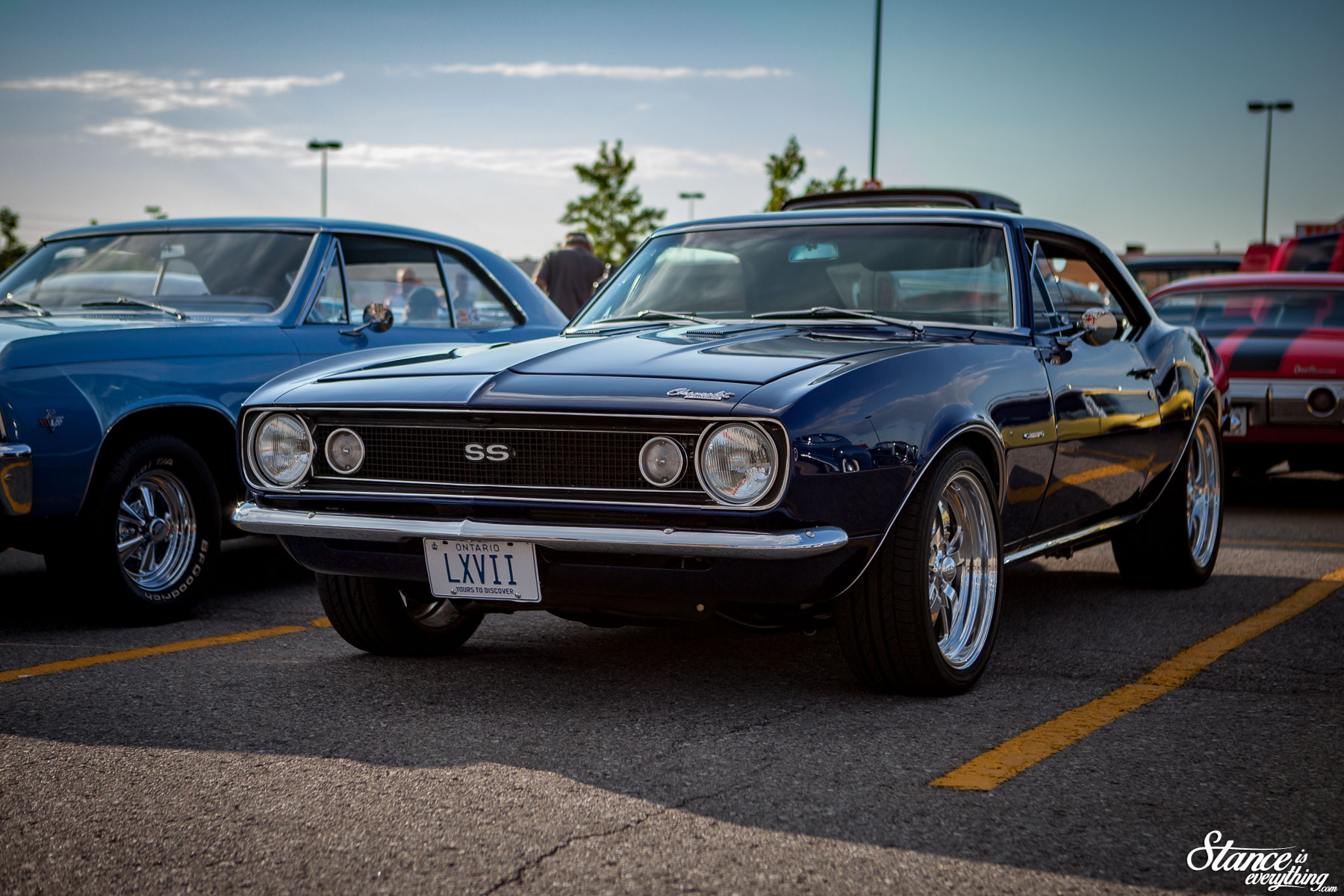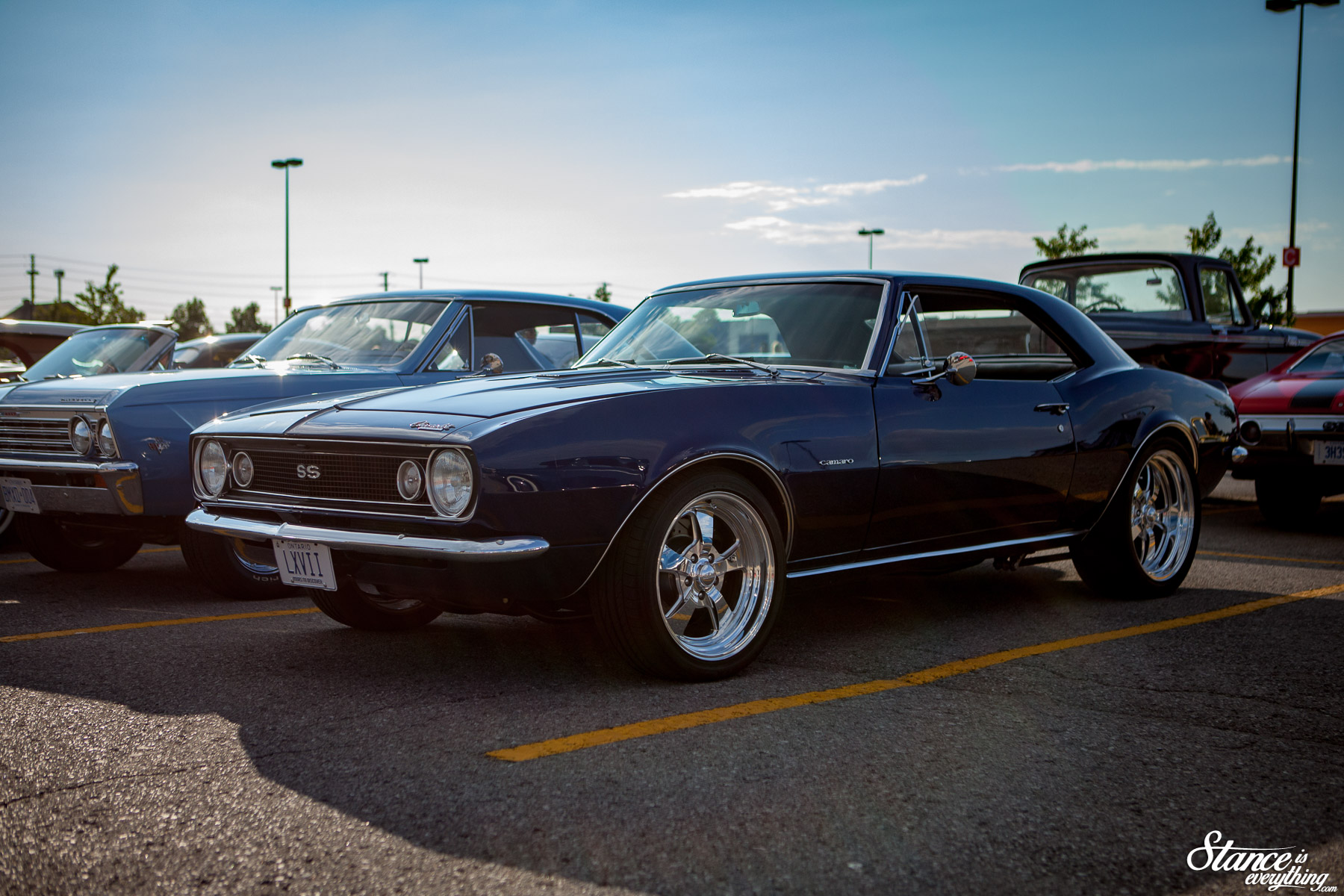 Visually the car is fairly standard fare resto-mod 67 SS, nothing too over the top visually but incredibly clean.
The blue on the car is a custom color that is meant to look as though it could have come in 1967, but also set the car out from the pack when posted up in a line of '67s.
It's not stock under the hood, and I seem to remember it being in and around the 400 or 500 horse power range. Enough grunt to be fun for sure, but I don't think it was ever meant to be a straight line terror.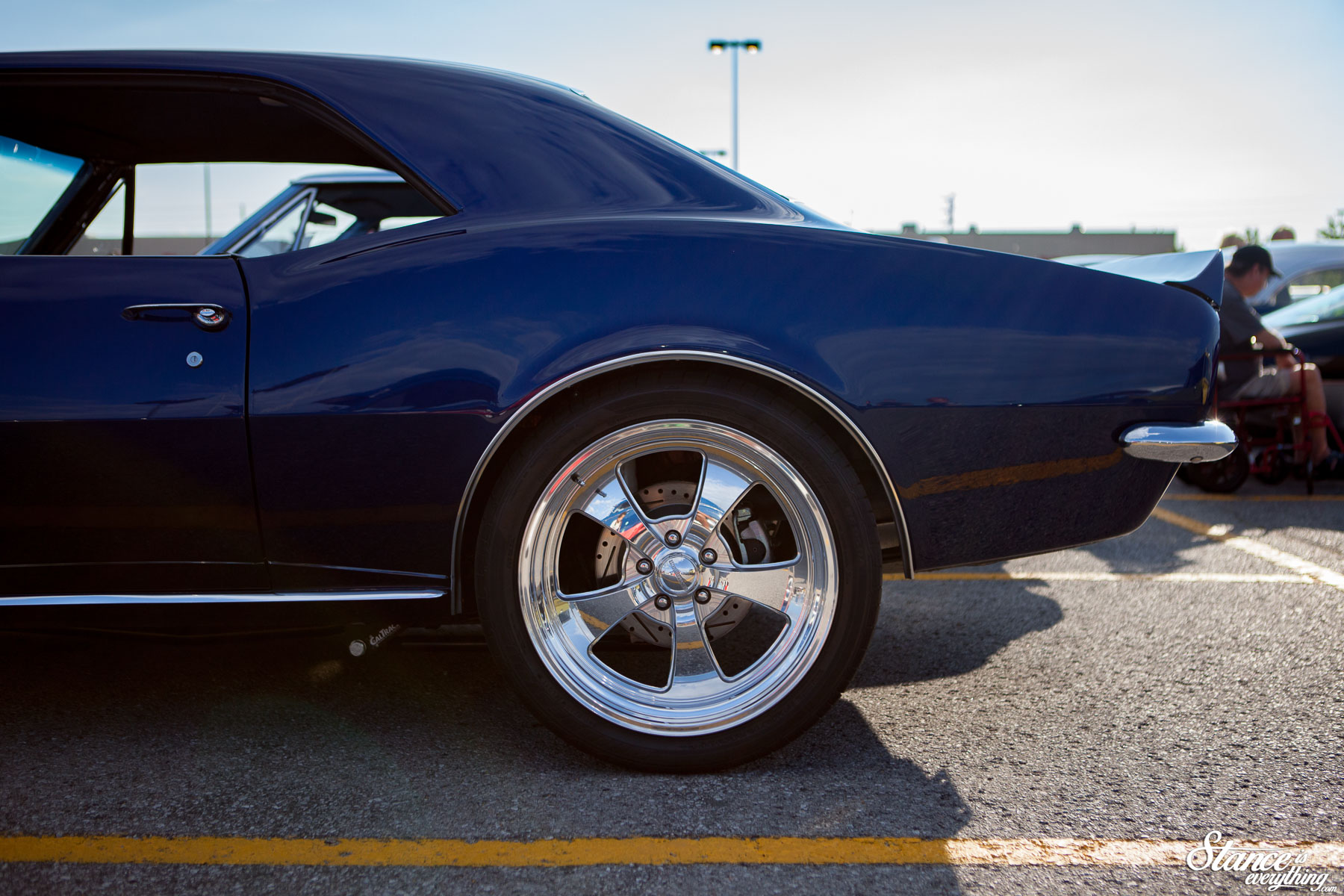 The brakes and suspension have been upgraded as well, as you can see the Caltracs just peeking out in the photo above and there are discs on all four corners.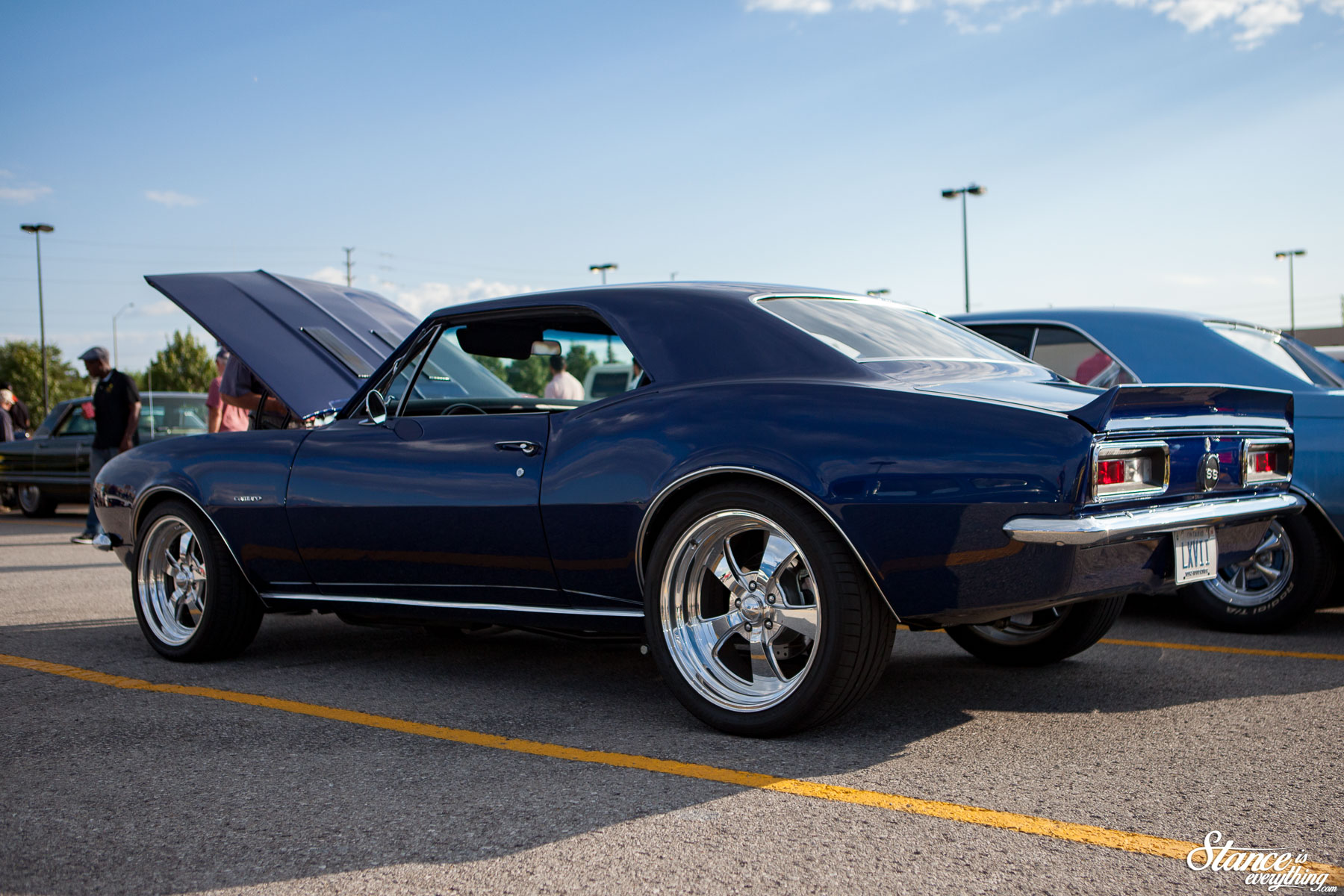 If you're the owner of this car and out there reading this here are the photos. See you at the next show!