Nash Metropolitans are cool, they are also somewhat rare. A small, sub compact car before sub compact was coined, the car was sold for 8 years. Which isn't all that long but also not all that short.
I've seen a few over the years, most of which have been hot rodded, but somehow this one from Barrie has managed to elude me. So when I saw it on kijiji last night cruising for WTF Friday picks, I knew I found what I needed.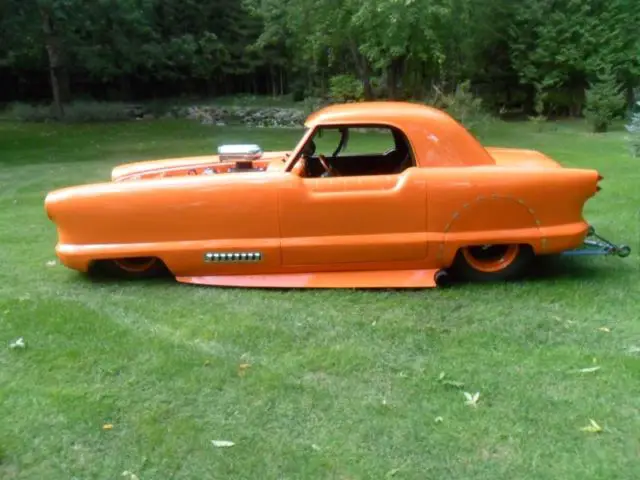 Now I know there are plenty of Nash's with 355s or similar under the hood, but this one looks, well, rather odd.

Well maybe odd is a bit harsh, but definitely quite different. At certain angles the front wheels are all but hidden and the side skirts are quite aggressive.
Never-mind the orange on orange with a splash of green for that 90s flavor.
Now the for sale ad is ridiculously sparse, and thus so is this post, but I think this car was just crazy enough to share even though it's a little light on the details. Hopefully you agree.