There are a lot of photos on this site and with each event coverage post I add to the ongoing history that is created by said collection of photos.
Going back through the archives is a great way to see not only how much the scene as a whole has changed over the years, but how much specific cars have as well.
Some have changed quite subtly, color changes and wheel swaps, where others have gone through several motors or even had a set of doors added.
Hai Tran's 1958 Bel Air
This car is a pretty good example of the 'wheels are everything' motto that Mark over at wheelsareeverything.com is a proponent of.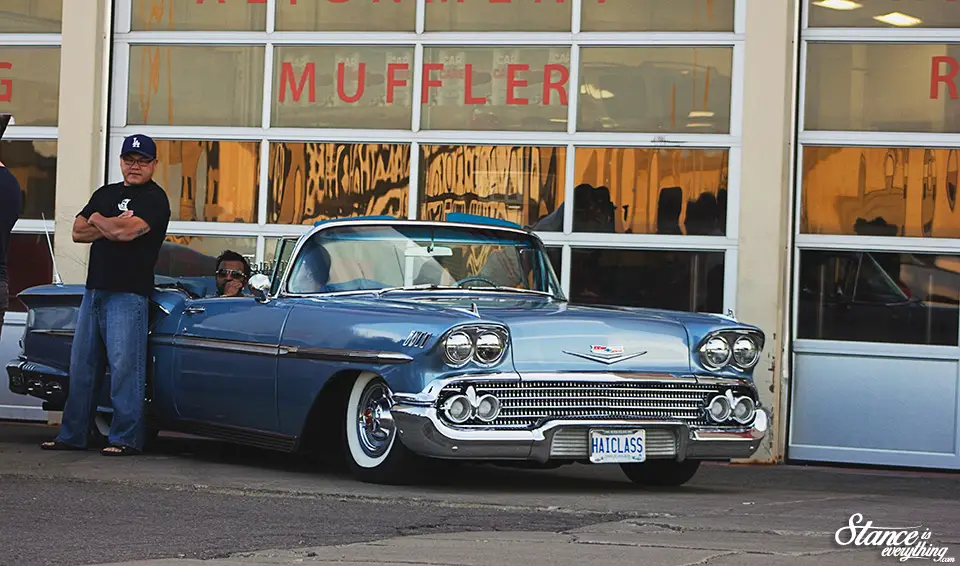 The wires wheels on this car make a huge visual impact. Changing it from an awesome cruiser to a true and proper lowrider. The car looks exceptional on the new wires.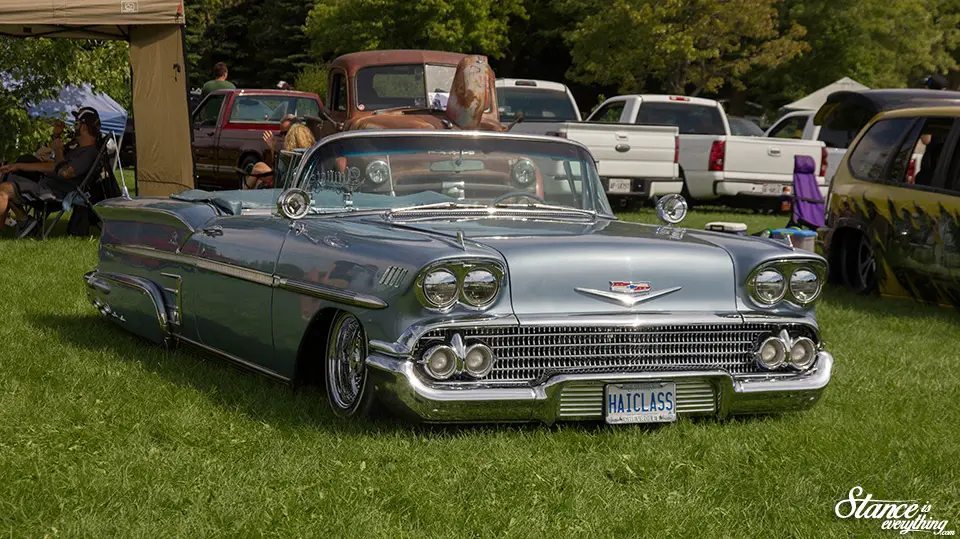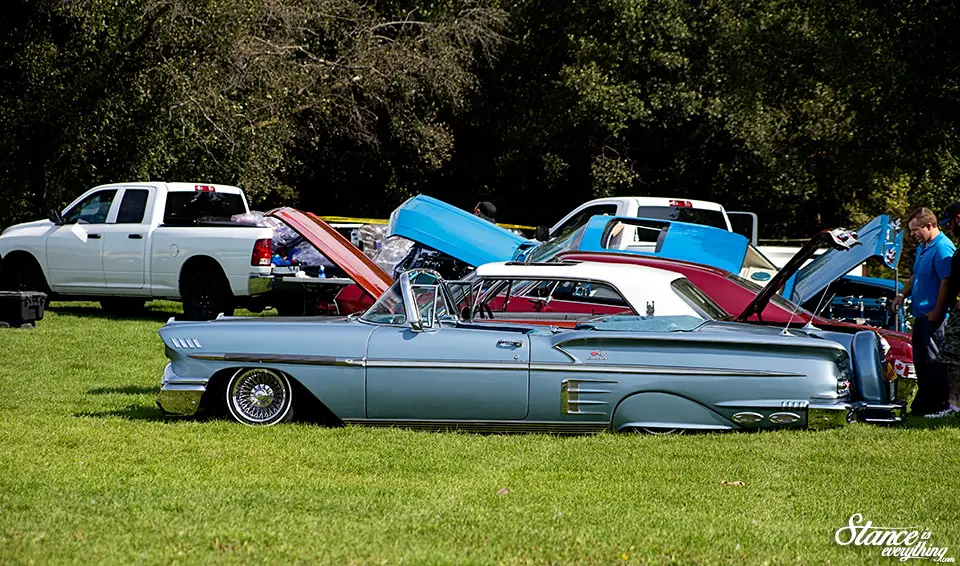 Kevin Grasely's 1939 Ford 'Thunderball'
These photos are going to look very similar, but trust me quite a bit has changed with this survivor custom car.
In the photos above this heavily modified custom, was just pulled from a barn. At that point it was sitting on a fairly rotten frame with most of a mouses nest still inside.
Below the car has gone through an extensive overhaul, and made driveable, but what makes the Thunderball, the Thunderball has been retained because that cannot be replaced.
I won't go too deep into the story here, because I hope to one day feature the car properly, but in a nutshell the person who found the Ford gifted it to Kevin's Son and now Kevin and his son are the cars current care takers.
Luigi Saullo's Genesis
A lot has changed on this car from 2016 to 2017 but, I actually only have photos of the outside. Last year it was covered in the quite popular black rose wrap.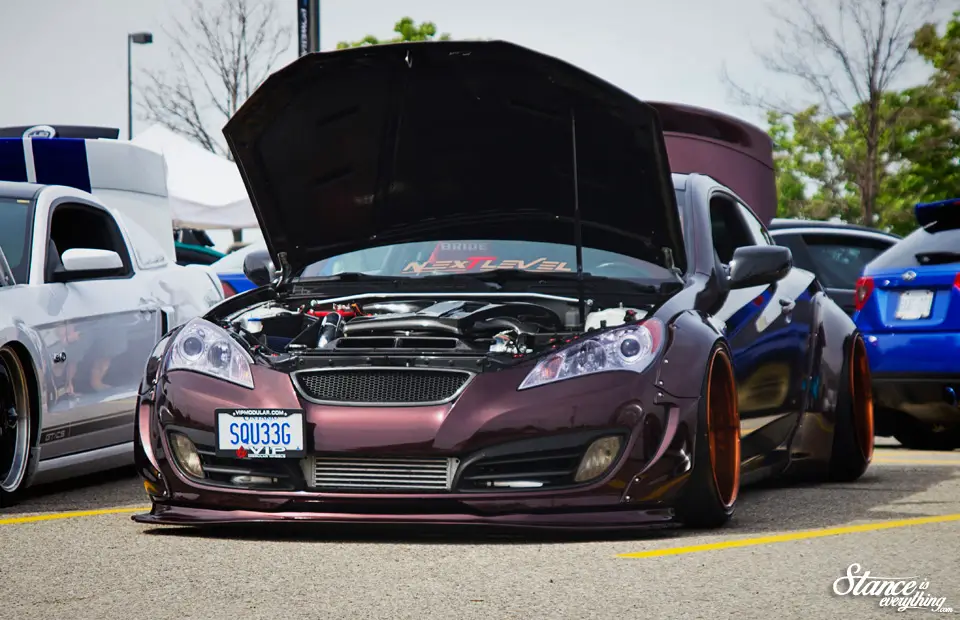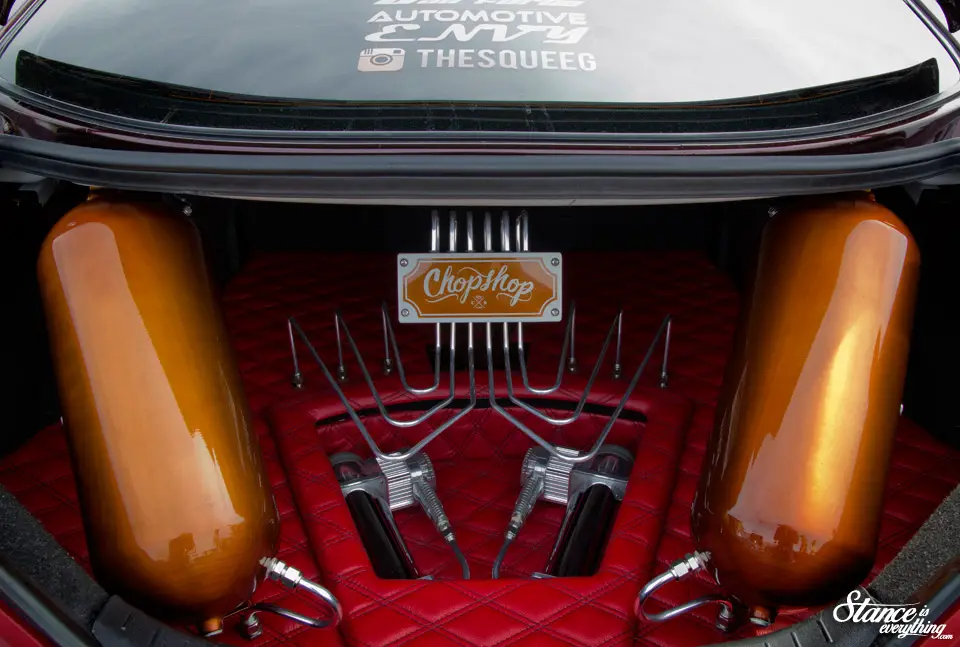 This year its got a custom color by Smart Automotive done with Autodip. Yes that means it is somewhere between paint, and dip.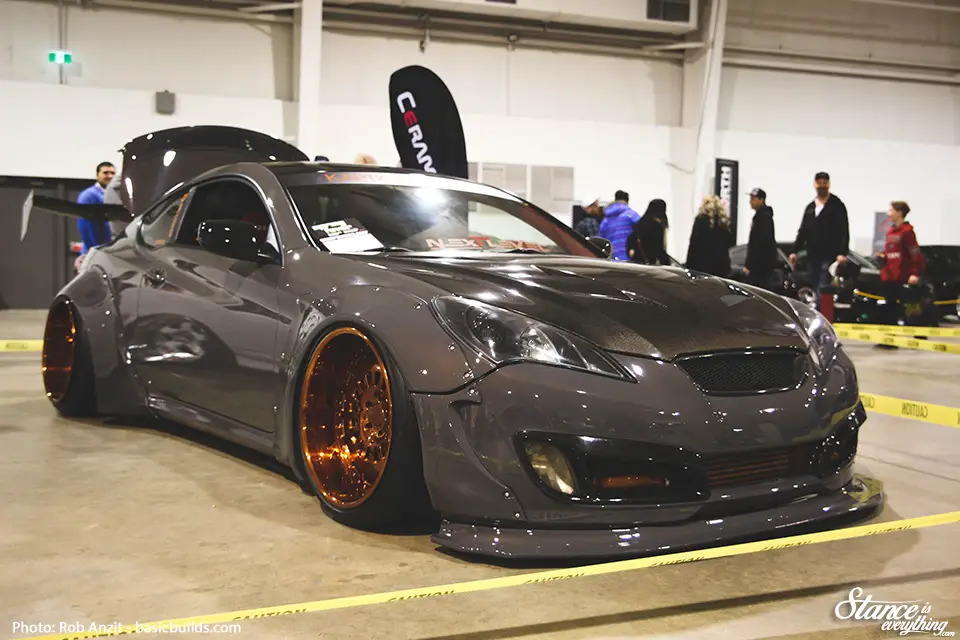 The car retains it's full trunk set up done by Chop Shop but now the diamond stitching in the trunk area carries through the entire car.
Jason Gale's Varis Kamikaze Nissan 370Z
I alluded to this transformation in the recent Importfest coverage, but here's a direct before and after of the car.

It started as North Ameircan's first Varis Arising II kitted car, and now it's North America's first Varis Kamikaze equipped car. I do believe it is also the only car with the Kamikaze kit molded to it.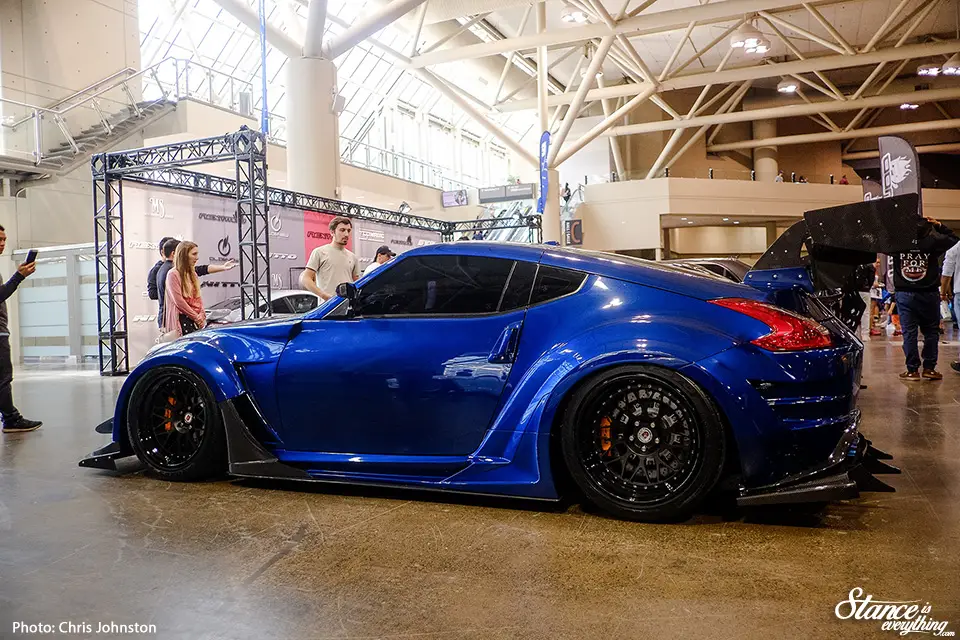 In additon to the kit the car has new HRE wheels and healthy amounts of Carbon Fiber additions.
The Instigator
I saw this Mercury Comet Gasser for the first time at Motorama in 2015. Apparently at that time the car had already been sold, being purchased at Autorama a few weeks before.
The raised rear end sort of kills gasser look of the car, but the new owner mentioned that the car rubbed quite a bit. Personally I would have tried another option but it is not my car.
In addition to the stance being changed, the intake set up has also tweaked. Originally it had an Edlebrock X-C8 dual quad cross ram intake with side by side Holley carbs, but now it has a more straight forward intake with a single carb. It has also, judging by those headers, seen a few miles.
Jon Fiddy's GTR
Seeing Jon Fiddy's car at Cars & Coffee was a complete shock. After eventually disappearing from the competitive field of CSCS racing I assumed the car had died a quiet unceremonious death.
Unbeknownst to all, or at least most, of us he was bringing the car back better than the last time it left.
As you can tell being a competition vehicle took its toll on the car leaving it pretty rough in spots. It's not uncommon for a purpose built car to have some rough spots but Jon clearly decided the car deserved better and brought it back as you see below.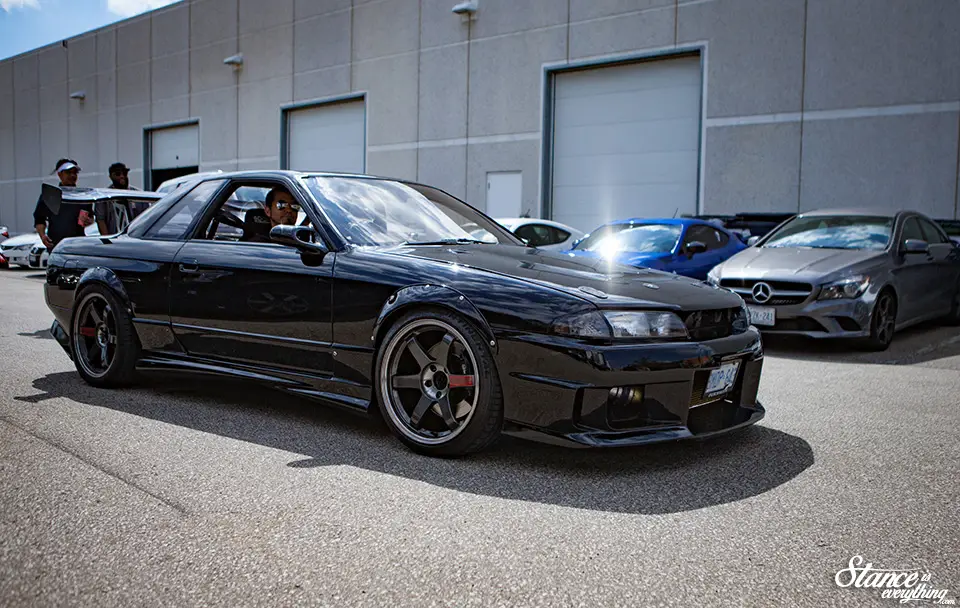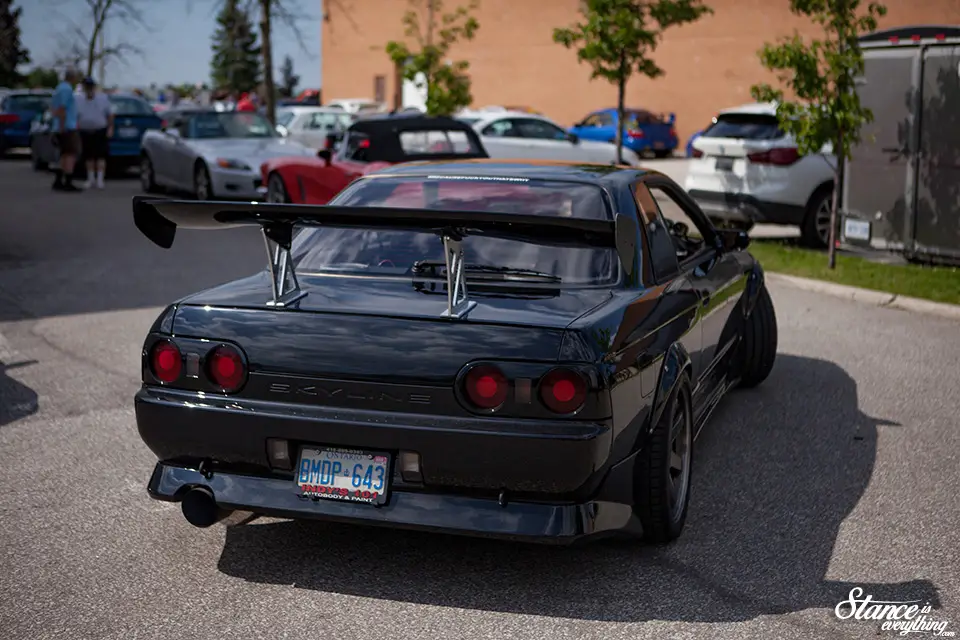 I don't think the car gets slid much anymore, but after restoring it to the shape it is now I don't blame Jon for not wanting to slap the car around.
Jordan White's Ford F-100
When I saw this truck at the E.L.T.A. Summer Bash I was absolutely blown away by it. The attention to detail and craftsmanship is really quite incredible.
It's not just chassis work, or engine work, or body work on the car that is incredible. All of it has been finished to an incredibly high standard.
After drooling over the photos I decided to take a look back in the archives and see if I had seen the truck before. Turns out I had, at Northern Showdown in 2015.
At that point it was very much a work in progress but the potential for awesome was certainly there.
If you want to see more photos of this truck head over to the E.L.T.A Summer Bash/Big Go Drags coverage for more.
Keith's 'Binbrook' Coupe
Keith has had his T coupe for such a long time, I feel like going on 15 years, and in that time he's done a few modifications to make it more road worthy, but nothing like its most recent rebuild.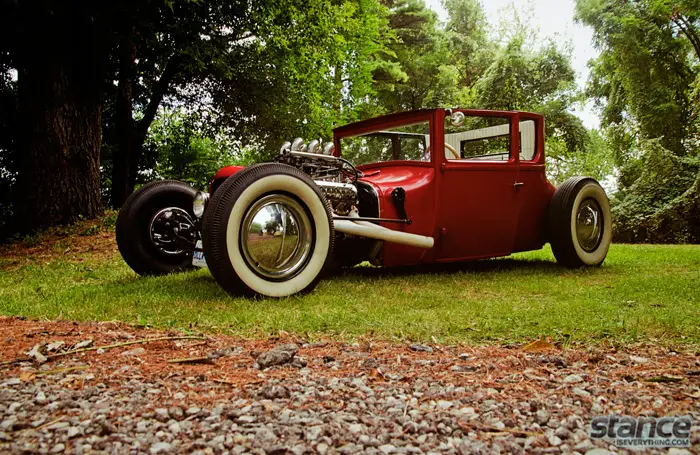 Torn completely down and redone in every way possible it is almost hard to belive that it is the same car above and below.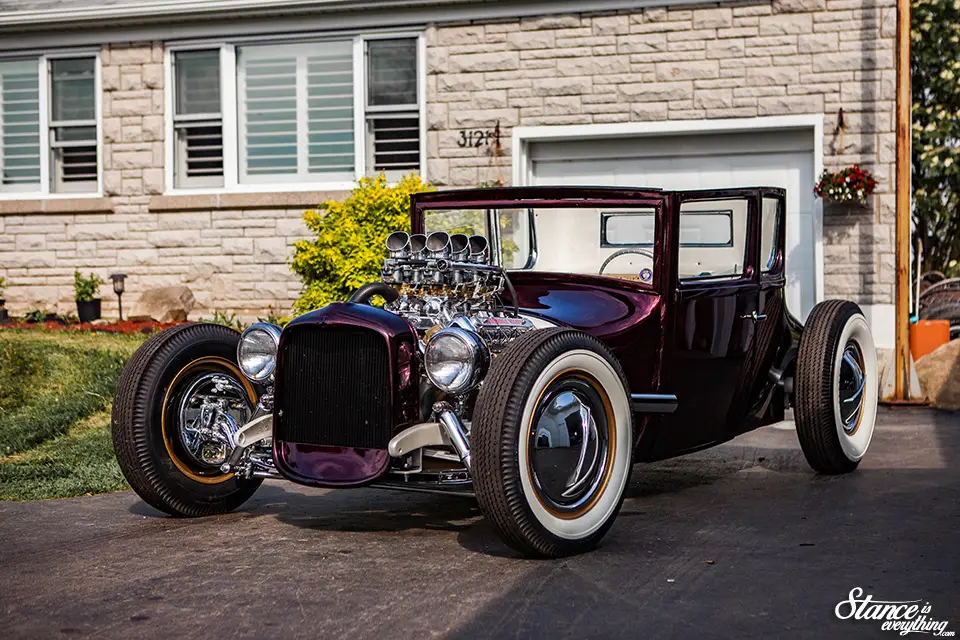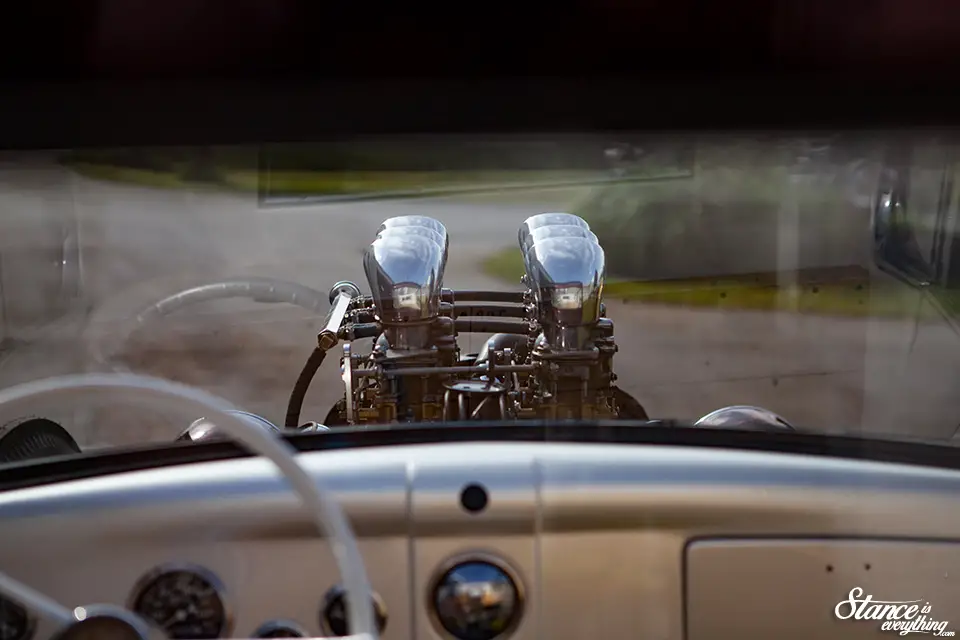 Like the Thunderball this is another car that I hope to catch up with and tell its story.
Chris Matton's 1930 Ford
Truth be told, until I started digging for before and after pictures of Keith's car I didn't know I had before and after pictures of Chris' '30.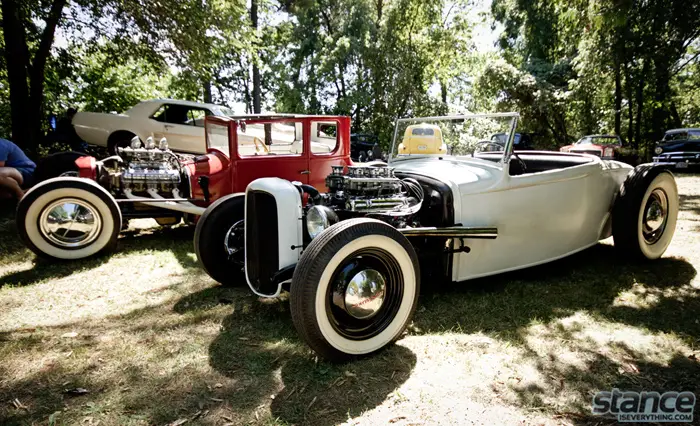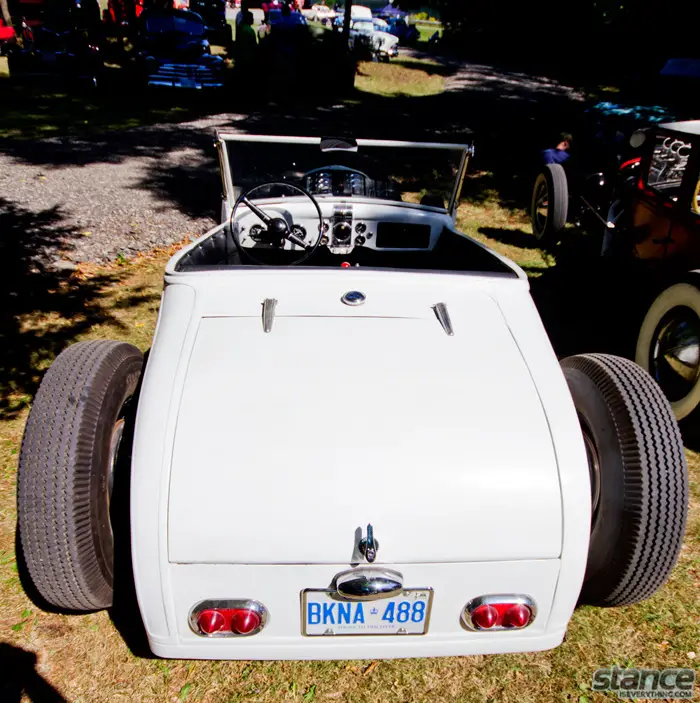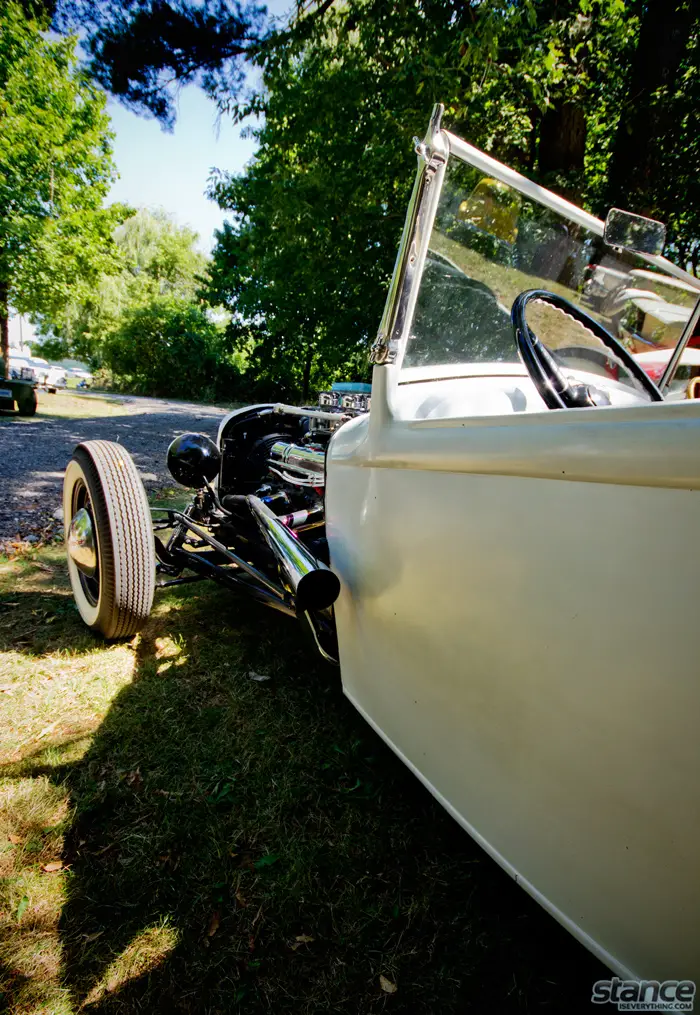 I seemingly only saw the car unpainted once, at a Roadmates Corn Roast (that I unfortunately missed this year). Much like Keith's car the spirit of the car remains the same but it was given a proper once over and a lot of shine before reassembly.
Rob's International
I've talked about this transformation before, and I'm sure most of you are wise to it. But this truck did indeed gain two more doors over the years.
The swap was accomplished by using a 1963 International Travellete cab with the original 1977 Loadster fenders and hood. The chassis also looks to have changed slightly and the wheels change back and forth between Alcoas and the wheels above.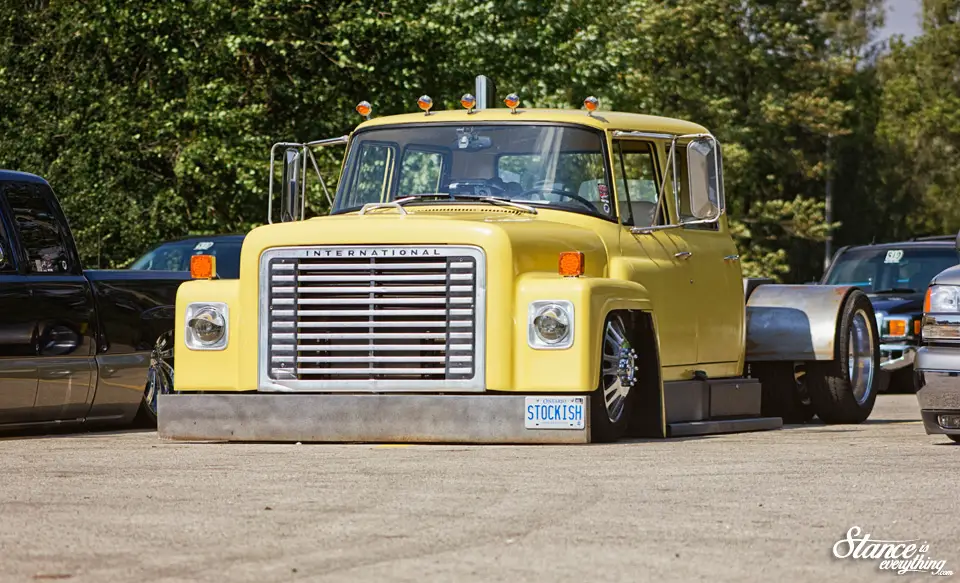 Any number or doors, and any color the truck remians awesome.
Javed's EL
I've always been a fan of Javed's car and even though it totally could remain the same it changes year after year.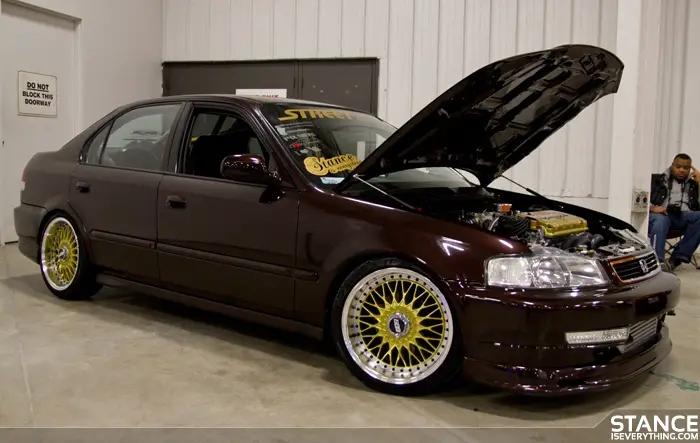 The car hasn't just changed visually however, it has continued to evolve under the hood. From B series, to K series, and now back to turbo B.
No matter what motor sits between the strut powers however the swap looks darn good.
That's it for this round of Then and Now but you can take a look at parts one and two here and here.