Motor swaps are one of the best parts of hot rodding. This is an unquestionable fact, and it really puts a smile on my face to see swaps become more and more creative over the years. The imaginary lines in the sand regarding what motor should go where have long since been erased and people are doing some wild things, like putting a M62b44 Motor in a 1953 Chevy truck.
Ireland's Kieran Terry shot me a direct message on Instagram asking if I'd be able to do anything on his truck. Unfortunately there's just a bit of a distance gap between the two of us that prevents me from shooting the car for a feature, but considering the nature of the swap a WTF Friday post more than works.
Behind the distinctive '54 Chevrolet grill is an 268 cubic inch 8 cylinder motor lifted from a 1996 740il. Kieran was inspired to look at BMW power plants by Mike Burroughs and his old model A truck that was powered by an M60.
Now that it's all said and done Kieran sighted weight savings and increased fuel efficiency as an added bonus to the swap.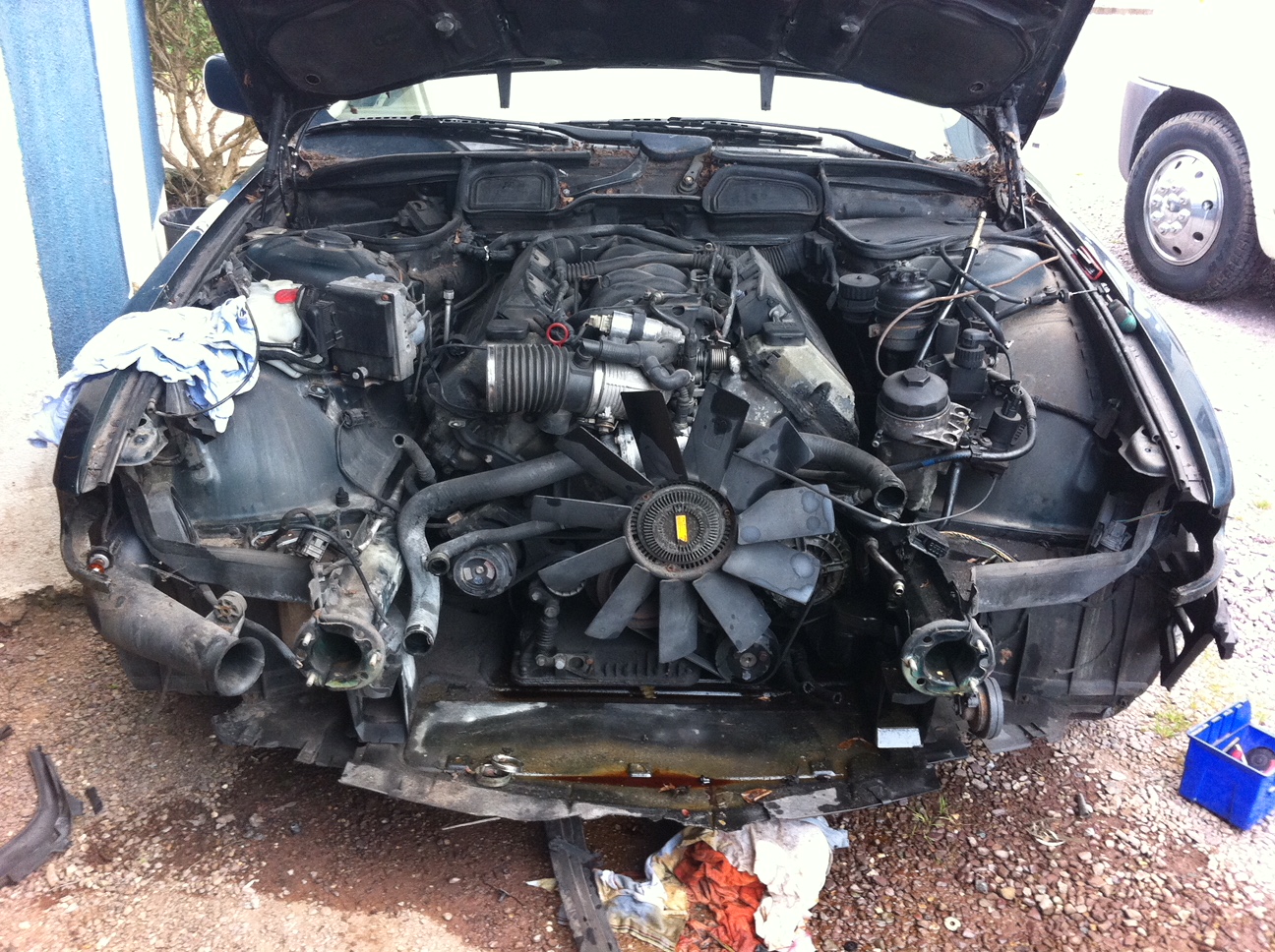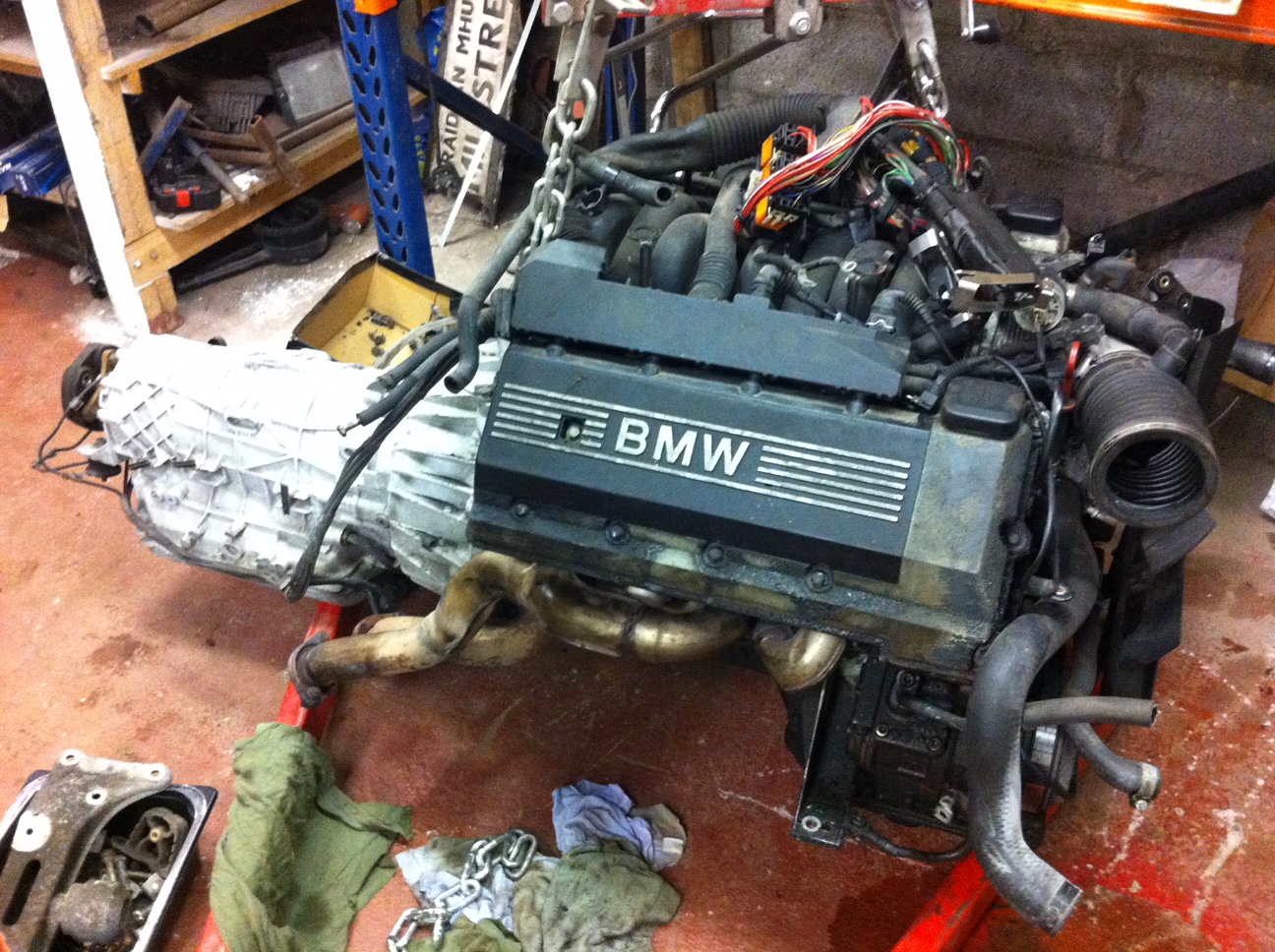 Compared to the standard small block Chevy swap this motor is 350kg lighter because it uses an alumium block over a cast iron one.
Rated at 290 horse power from the factory it is –depending on where you source the SBC from– also either on par with or far more powerful than Chevrolet option.
Along with the motor Kieran also installed the BMW gear box and the independent rear suspension system, which explains the hint of camber in the photo below.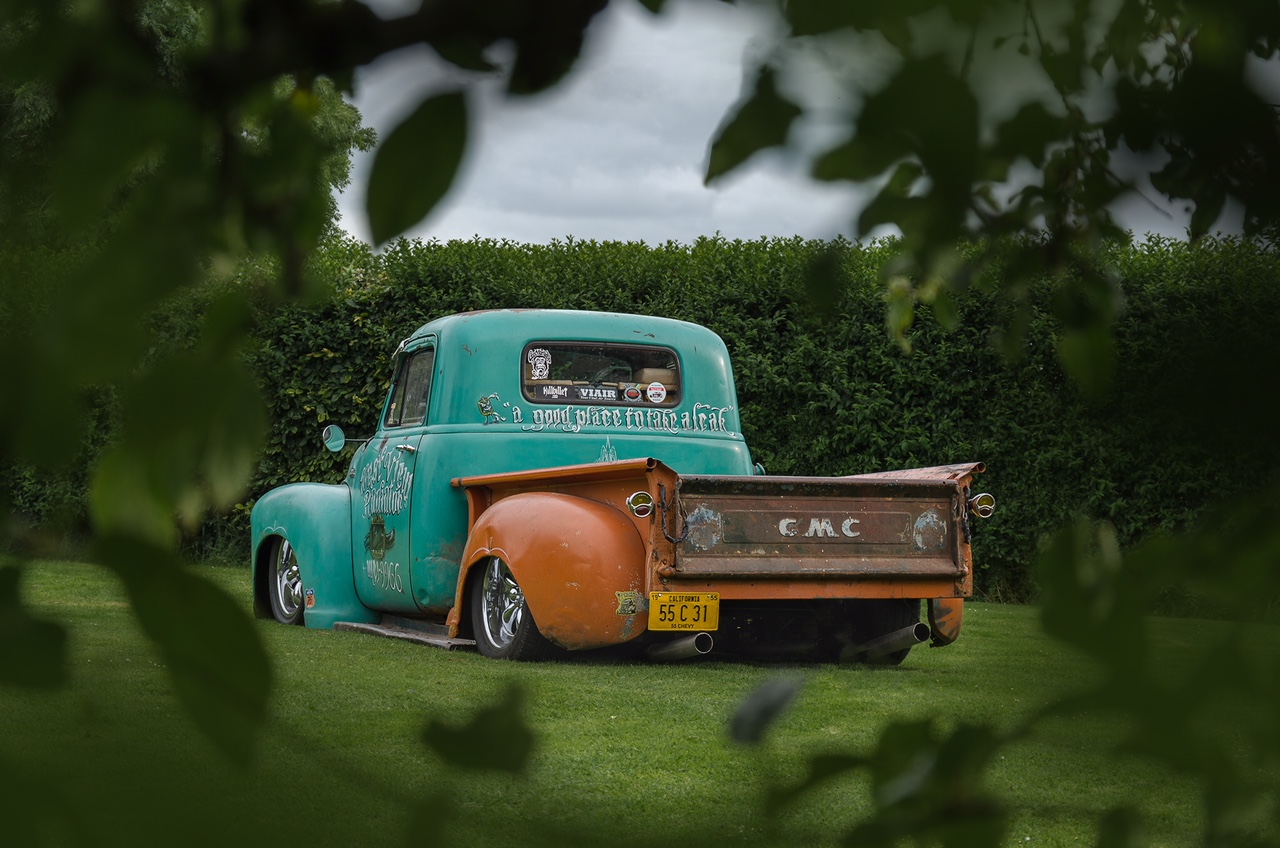 Obviously the truck is on air ride, with an independent suspension up front to match the rear. Accuair handles the management and this truck lays running board with the best of them.
Rocking a patina finish, not all that dissimilar to what is currently on my truck. Keiran's truck also has some pretty hilarious art on it. West Side Radiator A good place to take a leak.
The entire project took a total of five years and Kieran notes that he had no BMW experience before building his Chevy.
Not sure if I'll ever get to make it out to Ireland but if I do I'll have to ring up Kieran for a closer look at this truck, it's darn creative and well executed.