Any Simpsons fans reading this likely remembers The Homer. A vehicle Homer Simpson designed using styling cues and features from other existing vehicles. The car was shockingly unique, but didn't have much visual cohesion.
The same description could be used for this car. Made up of 28 different vehicle components in total, the car looks about as good as you'd expect a vehicle made up of 28 different vehicles to look.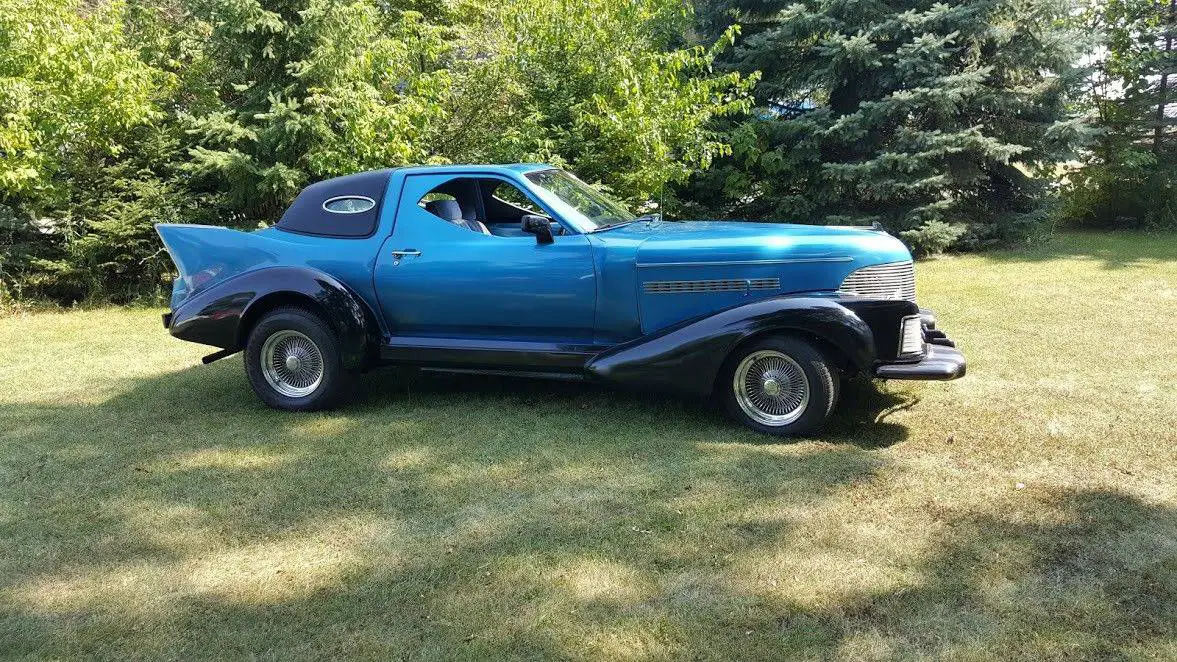 A full list of the cars and components that brought this vehicle together is at the end of this post, but here's a quick rundown.
The hood, fenders and grill come from a 1939 Chevy. Though they might not look it, the doors are from a '71 Pinto. Despite the reworked openings they retain functioning factory glass.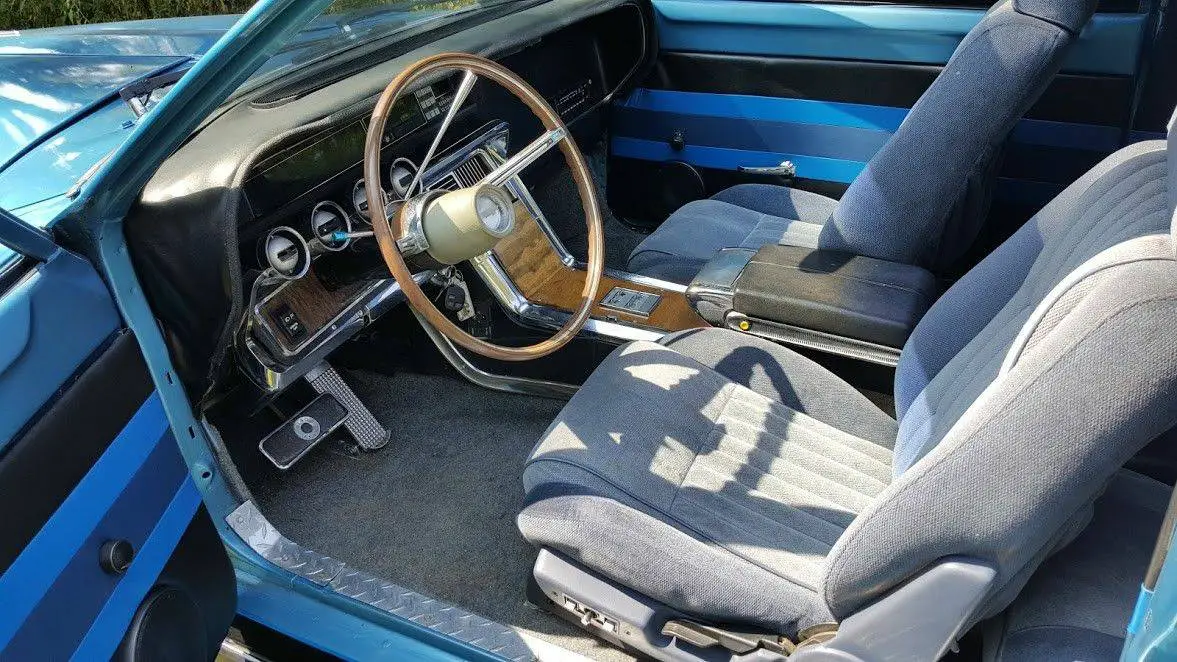 All opened up the car resembles some sort of bird of prey more than a car. The interior borrows from a '64 Thunderbird, and '84 Firebird.
If building a unique car was the goal then this car delivers in spades.
Power comes from a small block Chevy, with matching transmission. The rear axle is from a '72 Pontiac, and there's no mention of whether or not it is a posi unit.
Cadillac suspension and brakes are used all around The rear end is make up of Cadillac components as well, fins from a '61 and a trunk lid from an '85.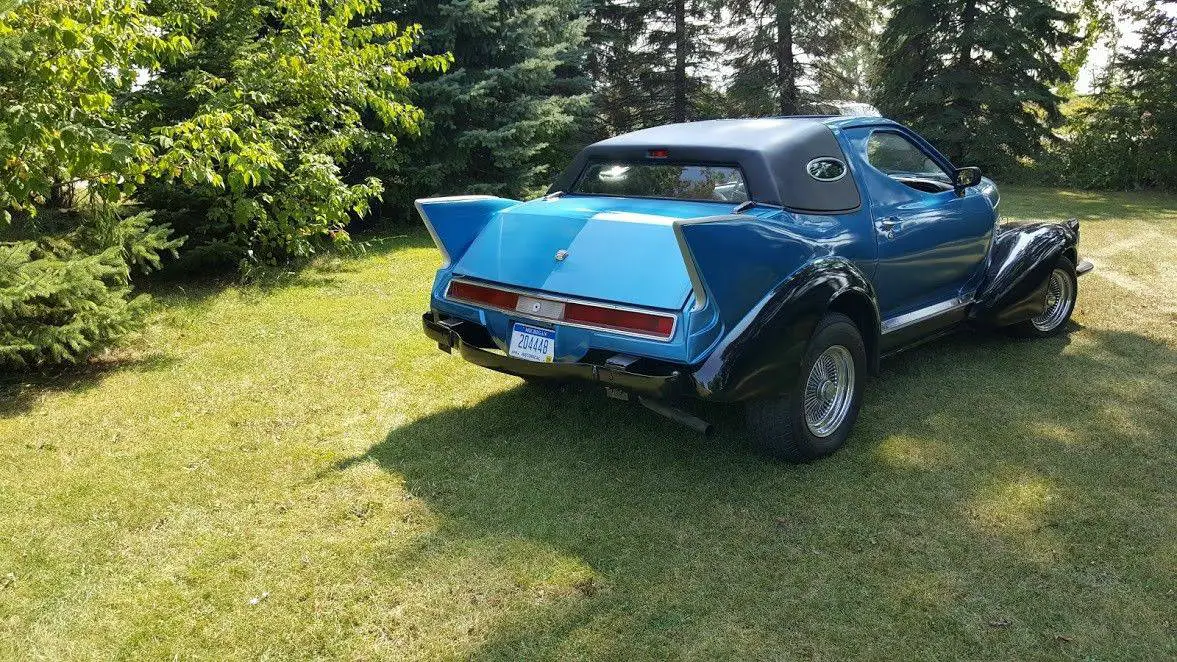 Shockingly straight –considering the combination of parts used– this car is still not going to be everyone's cup of beer. That said there's no denying it took some sort of evil genius to pull it all together into a functioning vehicle.
The current asking price is $25,000 USD, and the car hasn't been driven any length for some time. According to the seller it needs some shocks and a thorough once over before it's truly ready to hit the roads.
Everything that went into creating this unique number is below:
'85 GMC 350 Truck Motor
Chevy Caprice Electric Windows
'72 Pontiac Rear Axle
'64 Thunderbird Slide Away Steering Wheel
'72 Pinto Doors
'39 Chevy Hood
'39 Chevy Grill
'39 Chevy Fenders
'64 Thunderbird Interior
'72 Pinto Fuel Tank
'84 Firebird Seats
'82 Chevy Transmission
'82 Cadillac Front Brakes
'82 Cadillac Suspension
'61 Cadillac Rear Fins
'85 Cadillac Seville Trunk Lid
'73 Ford Sunroof
'85 Olds 98 Electrical System
'85 Olds Electric Dash
Ltd. Headlights
Ltd. Front Turn Signal
Ltd. Rear Brake Light on Roof
'72 Javelin Tail Lights
'58 Buick Front Bumper
'58 Buick Rear Back Up Lights
'32 Chevy Rear Bumper
'92 Chevy Electric Cooling Fan
Keyless Entry between the seats
The car is however street legal and comes with a '39 Chevy title. I highly suspect that the builder either owned, or had access to, a fairly large domestic Junkyard.