Drag cars were not the original intention of the "Swaps Are Everything" portion of Stance Is Everything. But, when a Nissan Patrol TB48DE sits in a small tire Corvette C7 drag car, well, you post it.
Another car spotted at Toronto's Motorama, The Chassis Stop built this particular little red Corvette.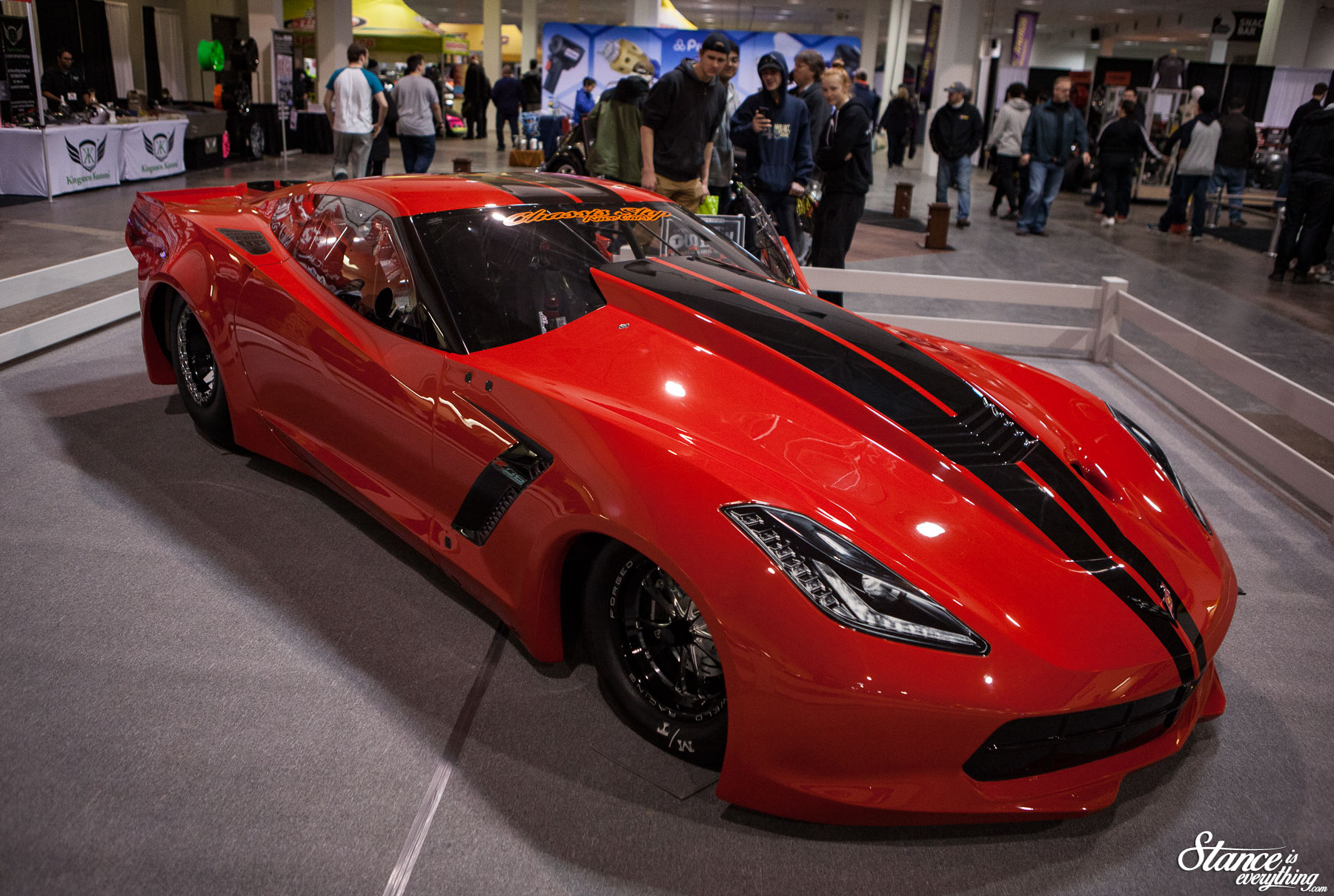 This Nissan Patrol lifted motor under the one piece front end of this Corvette runs on alcohol and has a Precision Turbo hanging off the side of it.
The rest of the car is built to small tire specifications, which I'd love to elaborate on but The Chassis Stop Facebook page is light on details.
If anyone has more details on this car, as far as ET's and specs go feel free to add them in the comments below!
Swap Details:
Motor: TB48DE
Transmission: 5 Speed Liberty Transmission
Turbocharger: Precision Turbo
Social Media: