For those of you following along you already know that I think vans can rock stance just as hard as cars but I have not really said anything about scooters being able to do so. I know about the Honda Rukus movement that's going on, but only in passing, and I have no intentions on ever owning one however I think this scooter with a VW bus sidecar is absolutely amazing and warrants a post regardless of suspension setup. I wonder how many drinks were involved when this was thought up.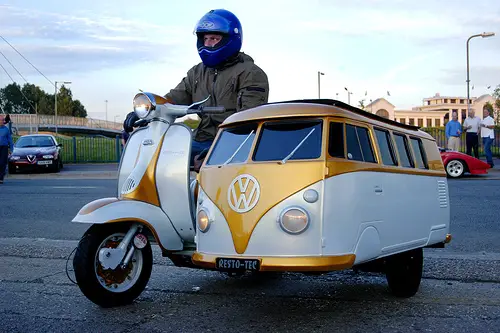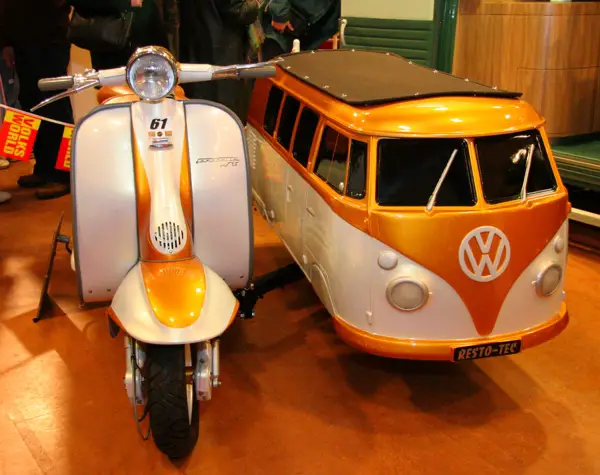 I can't find a lot of additional info on this scooter so I don't really know wtf inspired the person to build it which makes it perfect for wtf Friday!
This weekend there are three big shows in the GTA that I know about, and I am going to be hitting at least two of the three so expect lots of new original content on Monday and Tuesday. Get stoked!