I spotted this on the fatlace forums and had posted it on my local Mazda 3 board but after looking at it and looking at it again I decided I should post it here as well. At first I was not a huge fan of the 3 spoke wheels but they really grew on me.
The wheels are Super Advan SA3's and upfront they are 18×8.5 with an offset of 28et after spacers and out back they are 18×9.5 with an offset of 35. All 4 tires are wrapped in 215/40/18 Federal 595ss tires.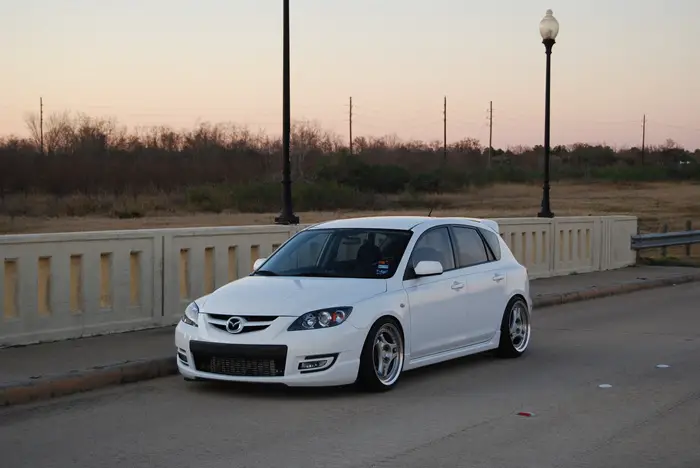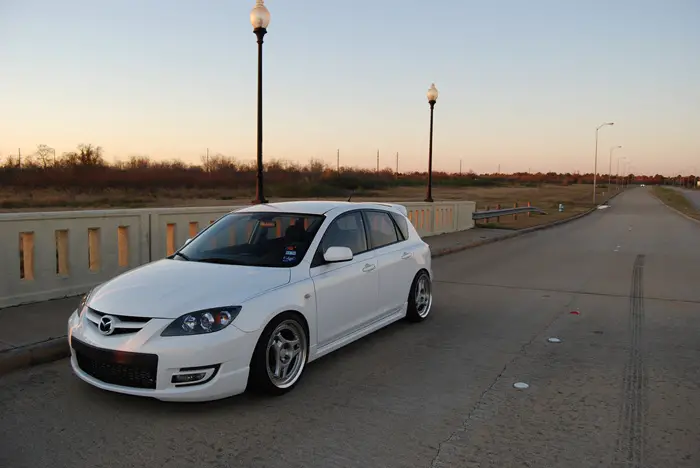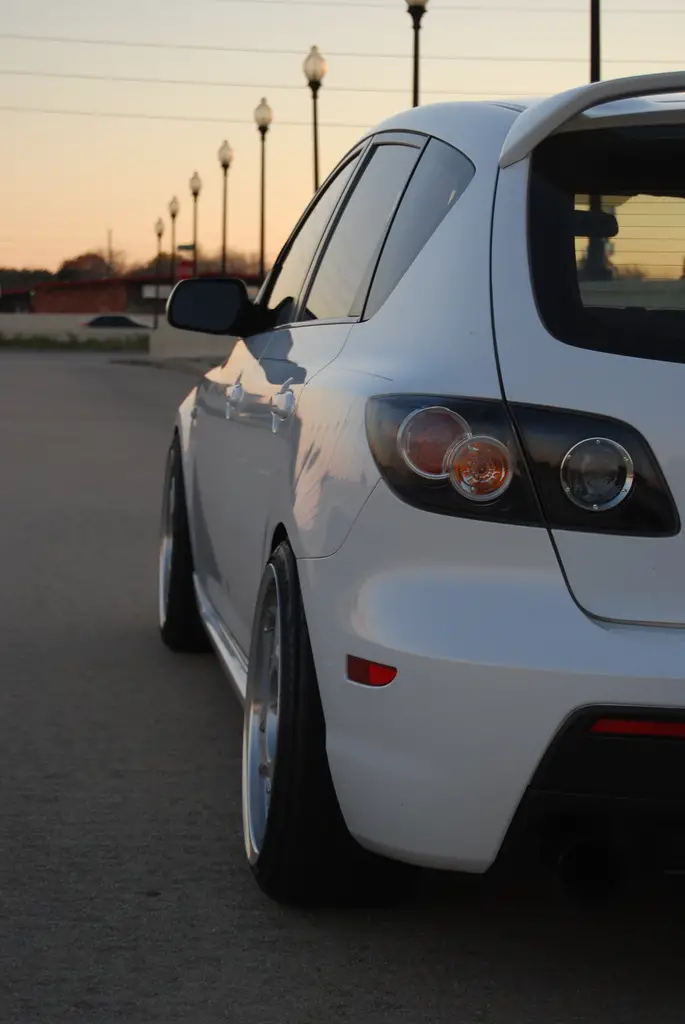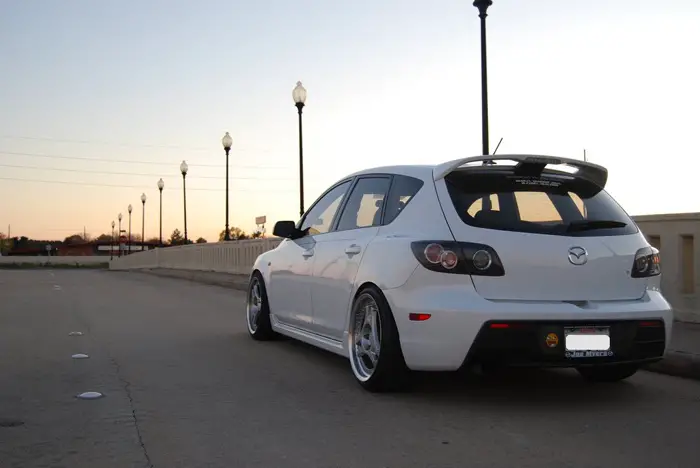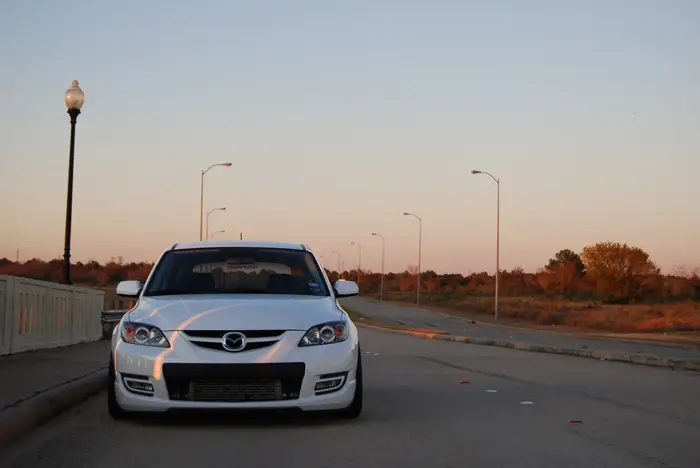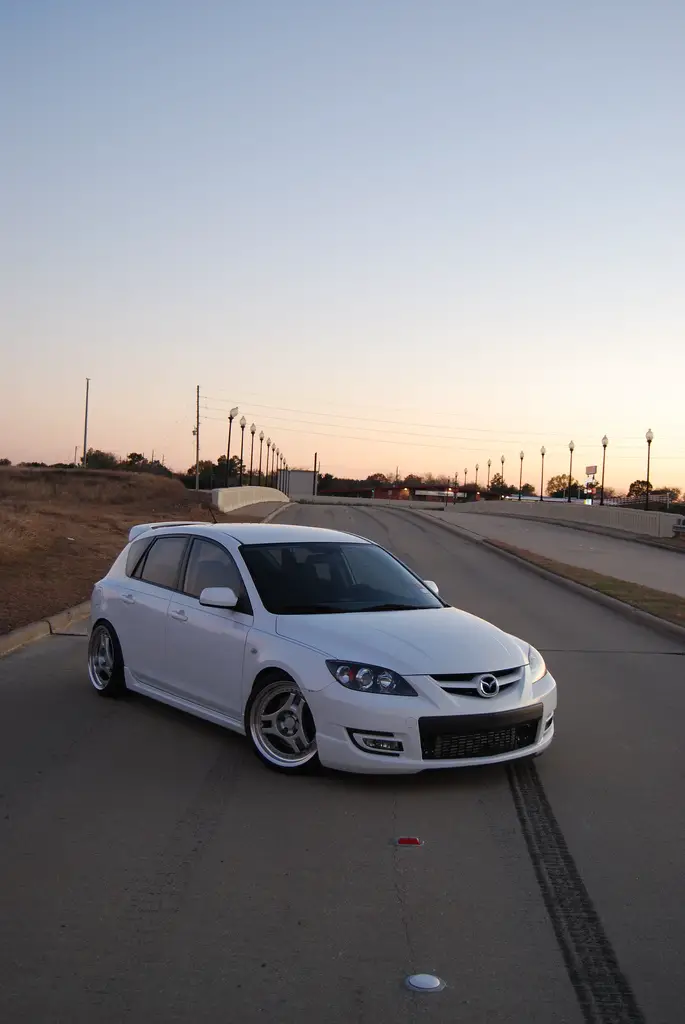 More photos of this car can be found in the Sunday Boredom w/ Mazdaspeed 3 thread on the fatlace forums.
I probably won't post again until tomorrow so have a safe New Years Eve everyone and be sure to have a designated driver or use public transportation, I'd like to have all my readers and potential readers make it into the new year uninjured!