Mike Burroughs, over at Stance Works, isn't a person afraid of breaking new ground, as I am sure you guys already know based on what he has done with rusty, this is also very much apparent done with his freshly finished one of a kind s54 powered e36 which has already been posted on both HellaFlush and Speed Hunters.
However with all of the coverage his e36 getting I think a lot of people are over looking the fact that with this build he has spurred the development of small number, high performance, AST coil over setups designed for handing well, while being low.
The potential of a suspension system that can hit both form and function means that the game has reached a new, safer, low.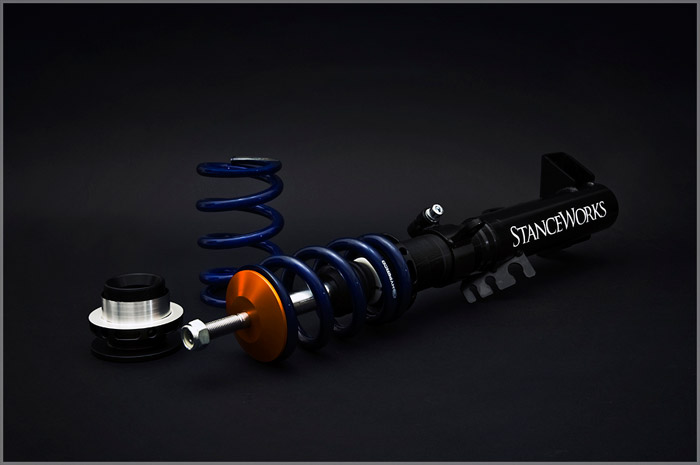 I'm a function AND form person and most of the cars that truly win my heart have a fairly even split of these two aspects (60/40ish).
However I also believe that a cars 2nd function (first being point a to point b) is to please the driver, which is how I justify my love for cars that are obviously low to the point where performance has been greatly sacrificed.
But what if a car can please (and move) the driver, look amazing, get low, and handle as good or better than stock?
This would be the best of all worlds, and create a vehicle that essentially pleases every 'party' of the automotive hobby.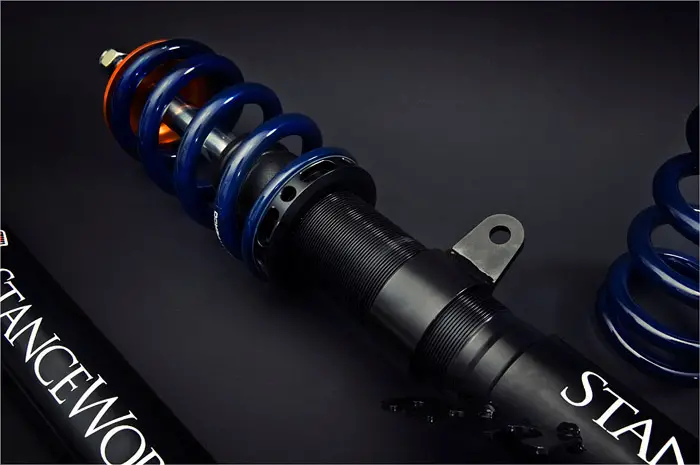 Well thanks to Mike and AST suspension a perfect balance such as this has been achieved, and will soon be achieavable by others.
With AST's system on the market there is no telling how many other suspension manufacturers will follow suit and no telling where the innovation will stop.
Here is whatt Mike had to say about this system:
What might be as equally noteworthy to the motor is the suspension. When the car went under the knife, it went under with Bilstein PSS9 Coilovers.
The car now sits on something far more specialized. Last year, we approached AST suspension, known for building some phenomenal race suspensions, and said we want a coilover engineered for "low".

What we got was was greater than imagined. AST took their track proven suspension and shortened it substantially. The shortened housings combined with unique struts valved for stiffer springs, we've got what is essentially built a coilover for "stance".

Words can't describe the quality, the ride, the handling. Go on and suggest I've ruined the car with imperfect suspension geometry and stretched tires. For those of who you do care- there's no better E36 suspension out there as far as I am concerned. I'm merely halfway down, with gobs of travel and a car that rides like a sports car is supposed to. No jarring, no banging, no roughness.

We're calling the suspension StanceWorks: Zero Clearance by AST.
Finally, pics of Mikes car on said suspension: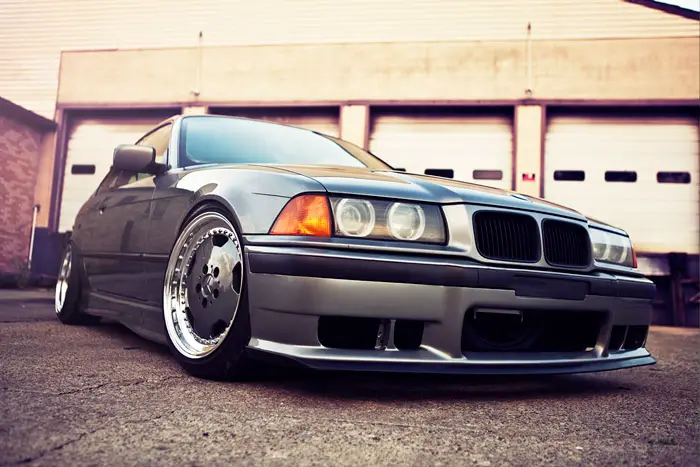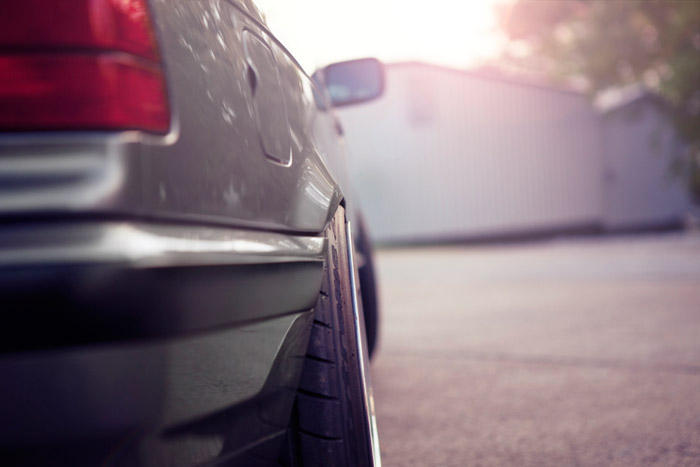 Be sure to check the video on Awol.tv as well.
Stoked on where all of this could go hats off the Mike, AST, and everyone involved.
P.S. Mike don't let a friend borrow this one 😉