Growing up my dad was a car guy, he used to take me to the Toronto International Auto Show, buy me remote control cars and got me hooked on building models.
For almost as far back as I can remember his 91 Volvo 940se was his pride and joy. This car was my first introduction to RWD luxury and my dads 'family compromise' so to speak. He loved this car and would often take me for spirited drives showing me the effects of over steer as we went. I often hoped this car would be mine but sadly this was not the case.
One tragic winters day my dad brought his car to his mechanics house for a head gasket replacement and while there the mechanics son took it out for a joy ride.
Unfortunately for my dad and his car this kid just had his G1 (learners permit) and had no idea how to handle a rear wheel drive car in the winter more so one with boost.
He ended up over cooking a turn, sliding into oncoming traffic, and striking another car.
Not only did that thief write off my dads car he also wrote off the car that he hit and put that driver out of work for about a year. The thief was perfectly fine (Volvo safety) but he was promptly sued by the driver of the other vehicle for lots and lots of damages.
While my dad was not physically injured by this incident having his pride and joy taken away from him basically shot a hole into the heart that once loved automobiles. Sure my dad will come out and wrench with me when I need a hand but he absolutely does not car about what he drives, his own cars have been tools to him ever since that incident.
I often wonder what he and I could have turned that Volvo into should it still be around, maybe it could have ended up looking something like this 740?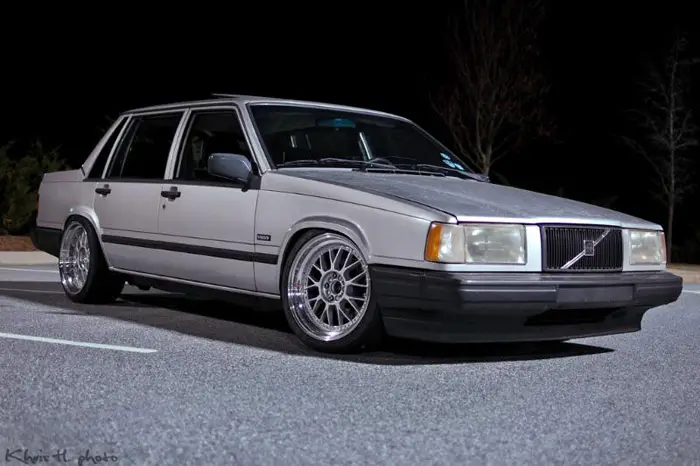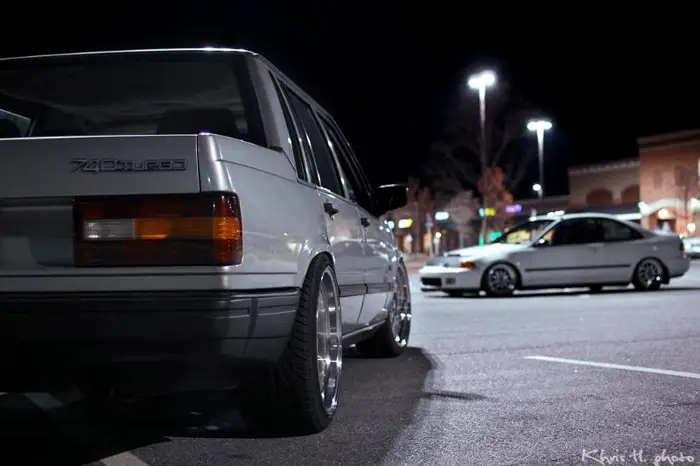 Guess we will never know, but if I win the lottery I know the first thing I am buying my dad.