I saw a thread on jdmrides containing compilations of clips captured by red light cameras, prior to watching this video I didn't really have any idea how ballsy some people are when it came to running reds.
Some people just gun it and pray while others are just oblivious and cruise on through. This footage will shock and amaze you…
A few of them are good for a chuckle where as others… well if you have a faint heart I apologize.
Site updates
I went to Gumball, and I will have my photos up tomorrow. I really really wish I was rich now, that's about it.
Here is a quick mobile photo of car that was basically right outside my office.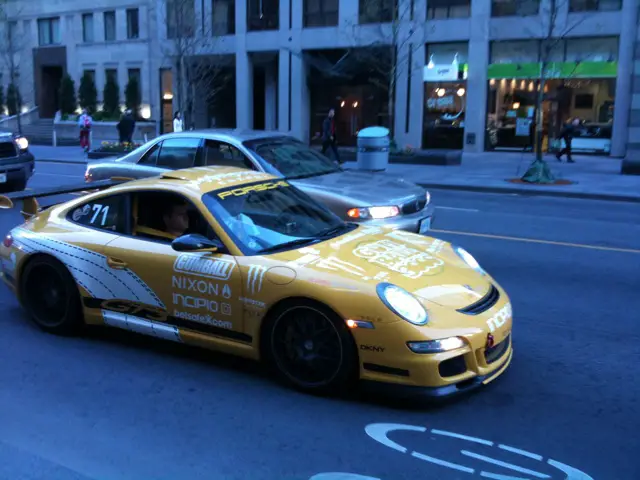 Flashback Friday
I'm in a painted wheel mode today, maybe because I just watched a video on wheel refinishing so let's toss it back to the painted wheel Theme Tuesday.