I have nothing against compact cars, if you need something to drive with the misses and are not really concerned about performance or hauling miscellaneous crap around with you then they are perfect..
However when modifying them it's best to not use a heavy handed approach but rather with a certain grace & finesse. Most certainly not with a full size body kit and a large quantity of body filler. These talented, but misguided body men decided to throw caution to the wind and go all in, here are the results.
GT:50% – Gone in 60 Minutes
This one is based on a smart car, and um… looks like so: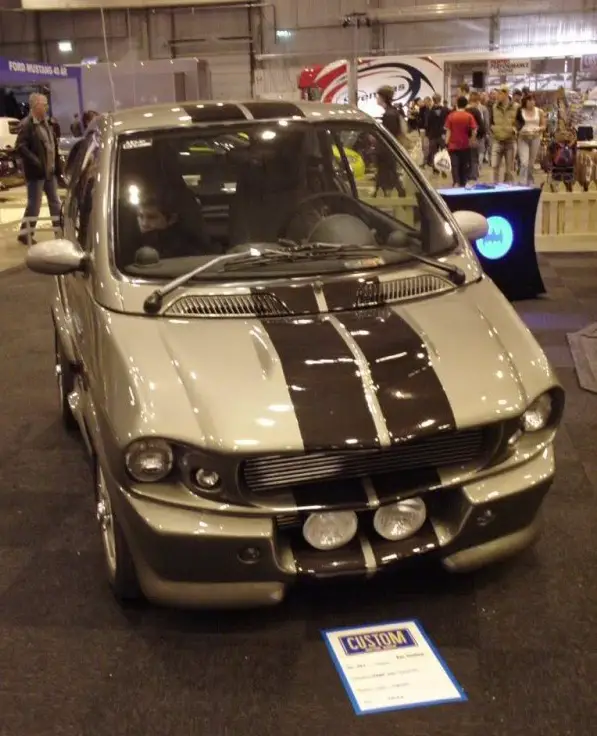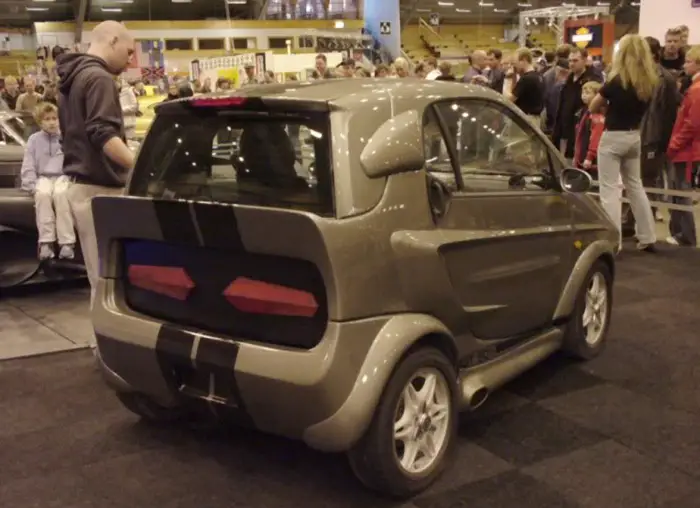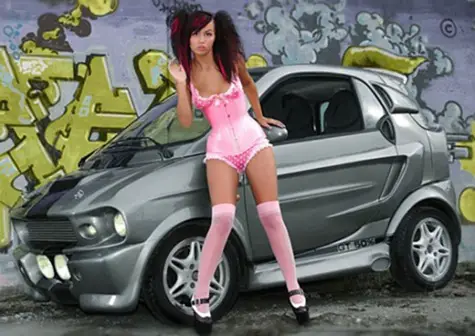 Funny Porsche
Guess what this kit bash was based on and win a set of the standard URL stickers!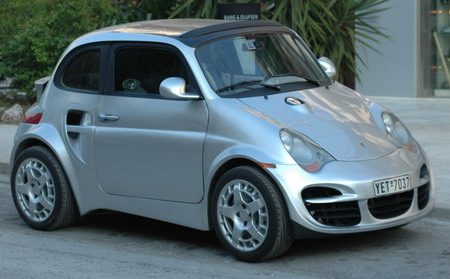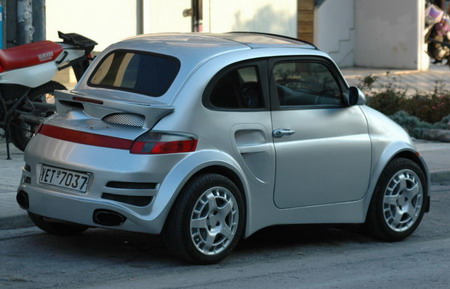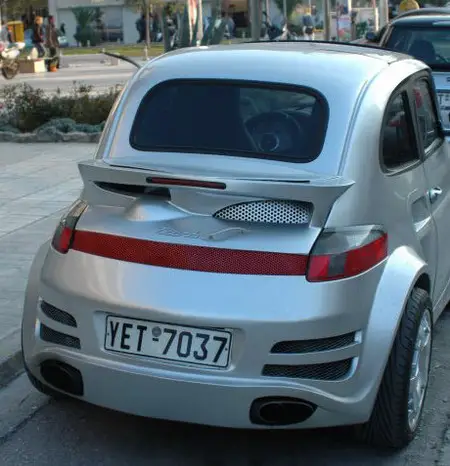 Site Updates
I am going to be work on some new sticker designs this weekend, no excuses. I am making one new url sticker and going to put the designs up on facebook and let the winner be decided there.
When I order the stickers I am going to get more 'I Like Em Dropped' stickers in different colors. I am also looking into getting 2 color one's made so you guys don't have to color in the panties yourself. I know the store image is a bit of a tease since I don't actually sell that but I am going to work on it.
Patience my friends 🙂
As for a bit of a personal thing with my car, my spacers and camber arms finally arrived and I am just waiting on my coil overs now and then I will be able to debute my new stance shortly after that.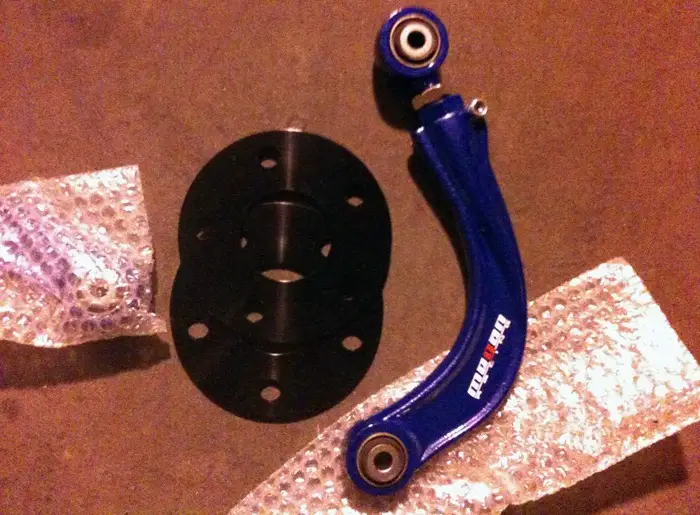 I felt I had to rep a bit harder this year after looking at all of the cars you guys send in and the ones at the events.
My ultimate goal is no fender gap, no tucking, and no poking. I want the perfect balance of everything as this is what I have always wanted in my own vehicles and it's about time I got it. Can't wait.
Flashback Friday
Dan recently commented on this post so lets throw some light on the Star Status Feature.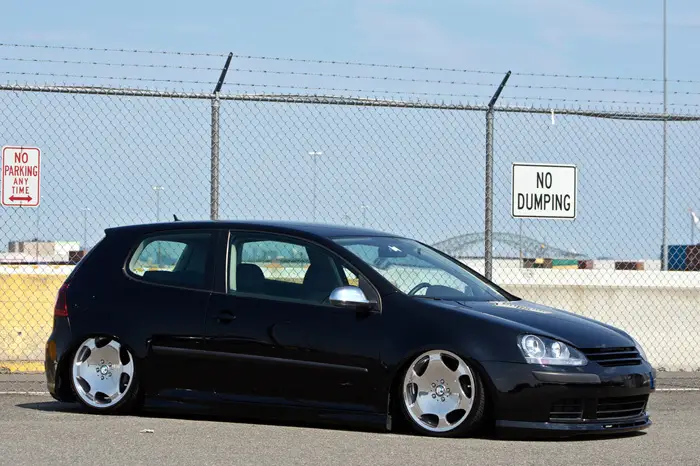 To date this is my longest, and most extensive feature, and I learned a lot while doing it and would love the chance to do one again.
Probably hit up an event or two on the weekend so see you guys on Monday.