I really can't remember where or when I came across this car, maybe on one of the several message boards and blog I check out daily. Regardless of where I found it, it obviously had a good reason to be there as it's pretty damn appealing.
The raked stance, wide track, copious amounts of tire, flares, and lack of non essentially accessories leads me to believe that this Mini functions just as well as it looks.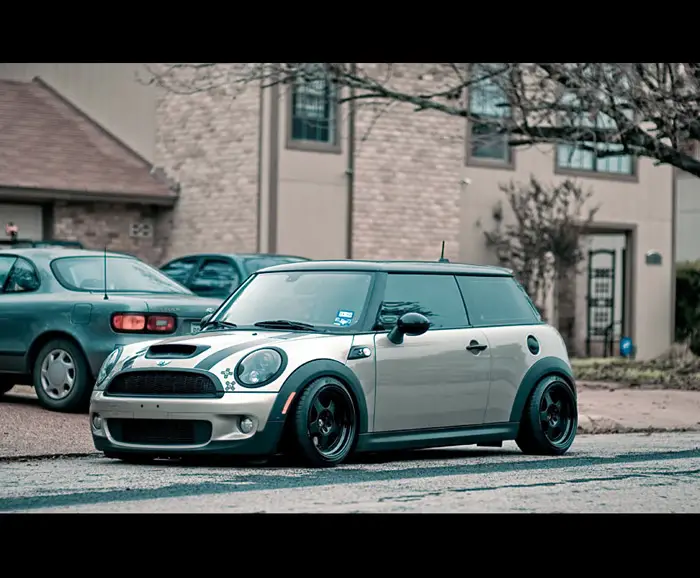 Head nod to the owner for doing this Mini up proper!