It's not really a secret that I don't like Donks, I don't really see what there is to like about them and I'm quite thankful that around here they are few and far between.
For those of you from the Southern States I feel for you as I could not imagine seeing rides like these on a regular basis, this poor Kompressor never stood a chance.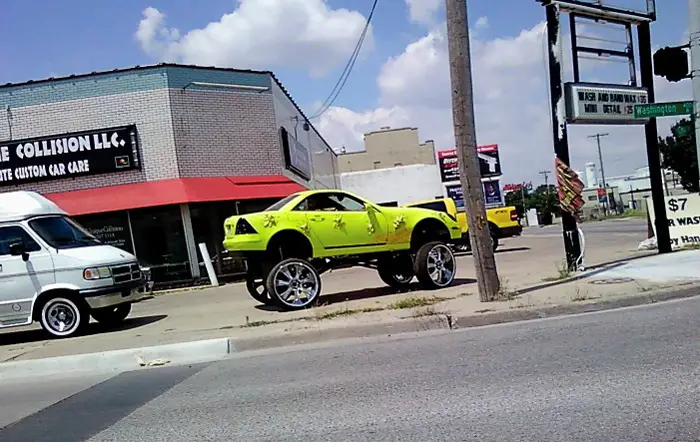 Here are two videos of this thing moving. One under construction and one complete.
Again, poor car.
Site Updates
I have yet another featured ride from Division R coming up and I am going to work on lining up another photographer feature soon as well.
This weekend there are two car shows going down, ImportExpo and Tuners Against Street Racing and since I can't be in two places at once I've decided to go to T.A.S.R because not only is it a charity show but I am sponsoring an award with a photo shoot by Elle Marie Photography.
Which award? Well you will just have to attend to find out.
If anyone is going to ImportExpo and is looking for a place to show off your photos email me and let's work something out 🙂
On the personal front my shipment from BC racing has arrived and is actually getting installed right now so after work today I should be rid of that pesky front fender gap that has been the bane of my existence since putting the coil overs on my ride.
Flashback Friday
Since I will be at this show tomorrow it only makes sense to throw it back to last years Tuners Against Street Racing Coverage.