Before I get into posting this weeks WTF Friday content as promised I have the results of the first ever Stance Is Everything reader appreciation sticker give away. First and foremost a big thanks to everyone who took the time to comment/enter the contest.
I was blown away by the amount of people who commented, and the great things you guys and girls said about the blog even though a simple "do want" would have worked to enter.
All of you and your cars make this blog, and anytime I have stuff to give away I will run similar contests. So once again thank you! Now onto the winner…
*insert drum roll here*
The winner out of the odds which were slightly more than 1 in 100 is: Jackc who's lucky comment number was picked thanks to the Random.org Integer generator.
Congratulations Jack and check your email for shipping info 🙂
To everyone who entered, I've already started collecting for the next round and will continue to at Sema.
And now… onto the WTF
Just quickie today of a van that was actually out at last weekends Stretch & Poke III looking slightly lost.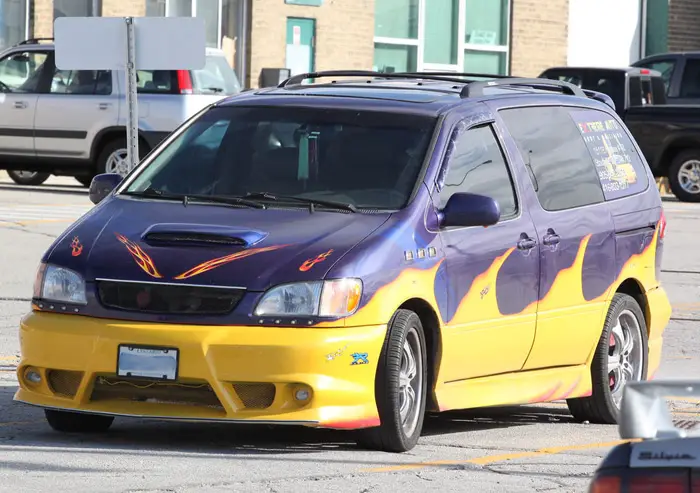 Photo credit: Monkey KC
Now I have nothing against modified vans, but I don't think the Van above was the appropriate platform to start with, nor do I think  it serves as a great marketing tool for 'Extreme Auto Body & Collision' in it's current condtion.
But hey that's just me, and what do I know I have yet to find a body shop I can really trust…
Site Updates
Nothing new this week but before I head out to Sema I have a bunch of things I need to get done, not worthy things being T-shirts and business cards. I might get a few extra shirts run to sell in the store as well but we will see what the final cost ends up being.
I am kind of hemorrhaging money at this current point in time so a full T-shirt run might have to wait.  😛
Flashback Friday
The clean 180sx I posted yesterday reminded me of this car which I posted February of this year in the Mr Dori post.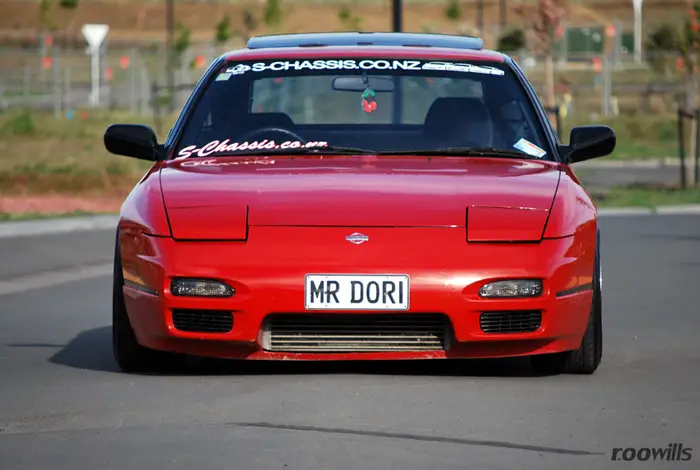 That's it for today, thanks again for everyone that entered and I might have a post up over the weekend seeing as it's a long one and I just broke my bike…
Happy Thanksgiving to all the Canadians!