Until this car I had never heard of Auburn in the automotive context (only bmx) however when I saw this car I instantly became interested. After a quick stop on wiki I learned that Auburn's only existed way before my time (1900-1936) before going under due to the fact that their cars, while beautiful, were not really priced correct for the depression era.
Unsurprisingly, today, both Auburns and Auburn replica Auburns are quite rare which is what makes this car even more unique.
Randy, the owner of this car has named it Sofia, and it's actually got a Ford 429 under the hood, he has a full feature in the November 2010 Lowrider Magazine which is available online for more info.
In this article Randy states that the first night he had this car home he cut the floor so that he could get it on the ground.
You have to love a guy with unique taste and the willingness to cut up a 40,000 car the day he bought it.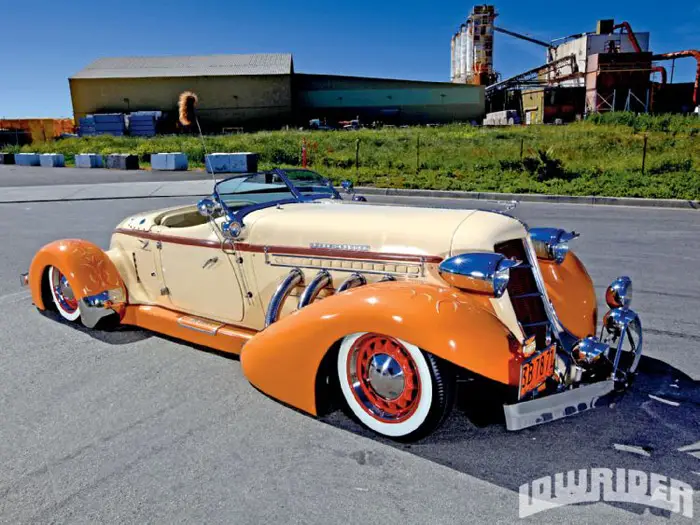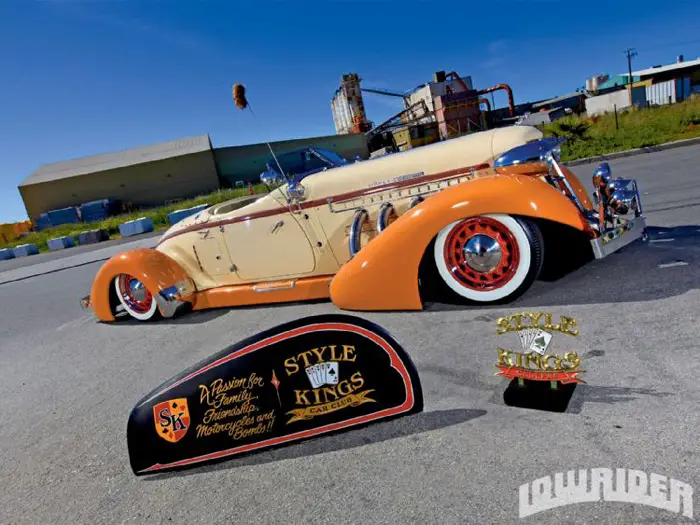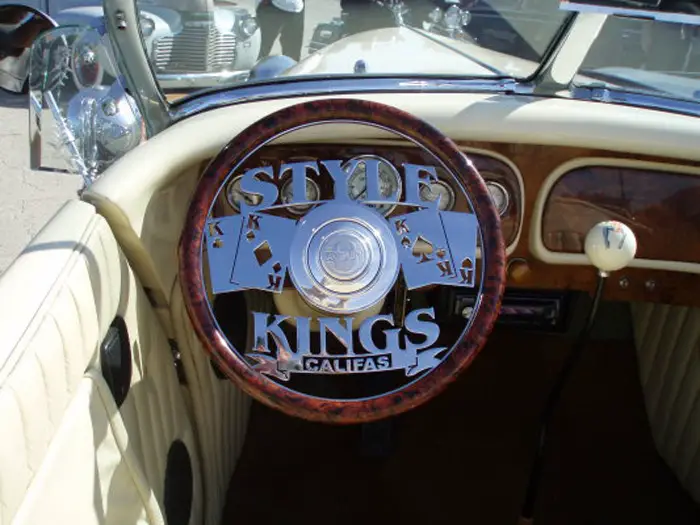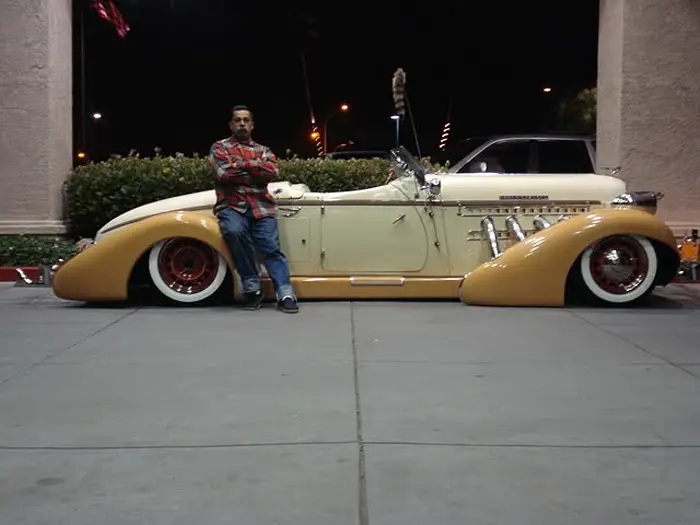 Photo Credit: Lowrider Magazine.
Site Updates
Nothing new site wise other than I am still slacking on getting things ready for SEMA, however I should get around to some of that over the weekend.
Orders in the store have really picked up lately so a huge thanks to everyone for the support and purchases. Be sure to send in the pictures of the stickers on your ride as I really want to check them out.
Flashback Friday
Keeping with the low rider theme here is a flash back to one of my favorite Theme Tuesday posts Vintage Lowrider Extravaganza, I should do another one of these.