For December I've teamed up with SecheMedia.ca (my sticker manufacturer) to give away three sticker prize packs containing a minimum of  6 stickers each from both stanceiseverything.com and SecheMedia.ca stores.
This contest will take place from Monday December 06th 2010 to 10pm Thursday December 9th 2010 with the winners being announced at this weeks WTF Friday.
Prizing
Each of the prize winning sticker packs will contain at least the following stickers: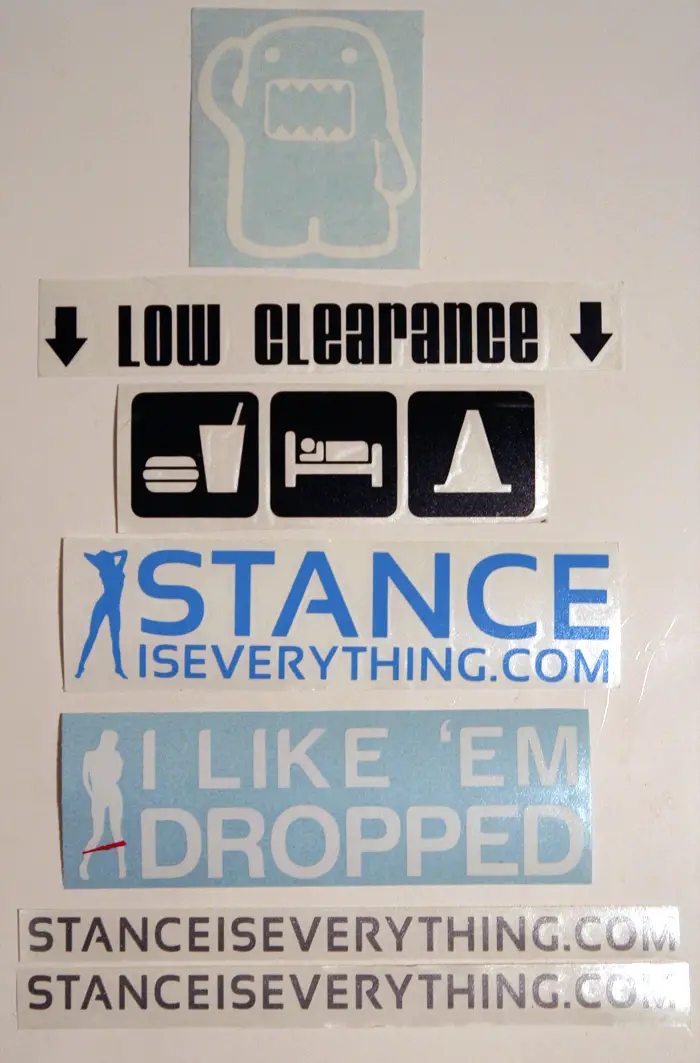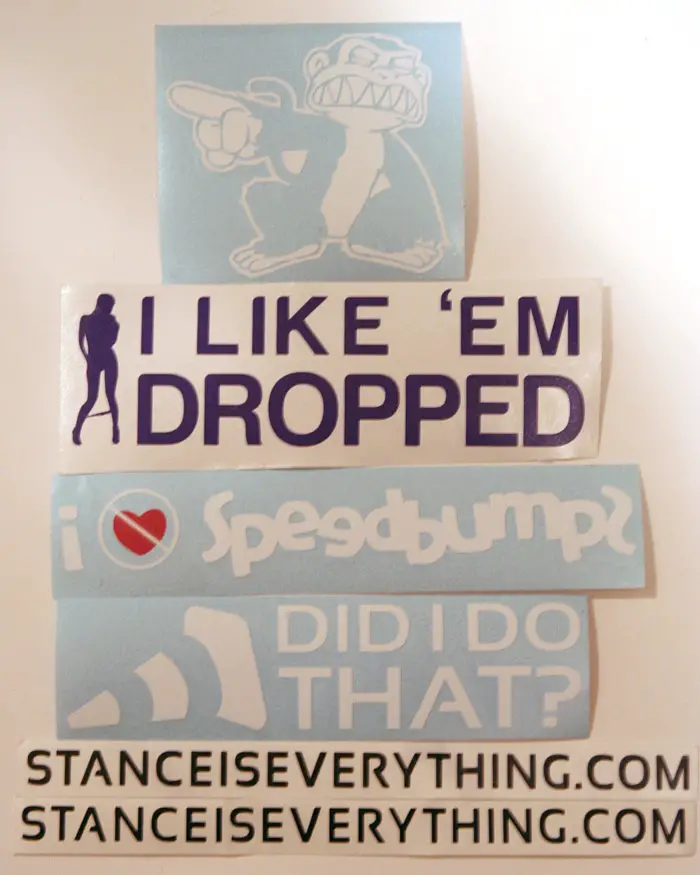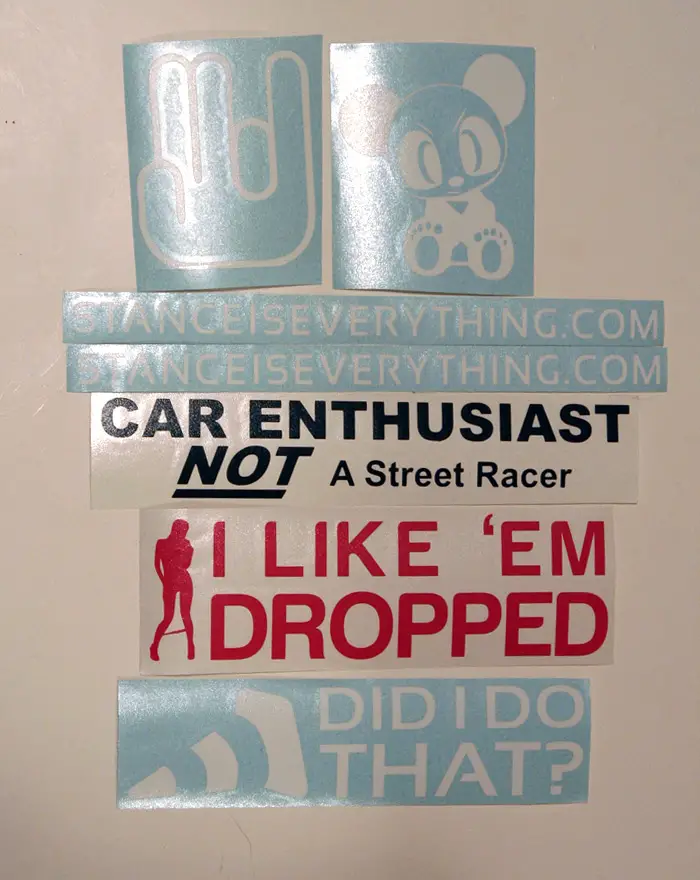 Entry
Entry is simple, this contest is open to everyone (but limited to one entry per email address), and the winner will be chosen via random mathematical draw.
To keep things in the holiday spirit enter by finishing the following sentence in the comments of this post.
"All I want for Christmas/Hanukkah/Kwanzaa/The Holiday's is…"
As an added little twist none of the winners will be informed of which sticker package you will receive to make it seem just a little bit more like a gift.
Good luck!