I'm pretty sure every large automotive forum (or large forum in general) has a [email protected] thread that is always good for a laugh or three, and this gem came from the [email protected] thread on jdmrides.ca.
Oshawa this is one of yours so you've got some explaining to do.
PLENTY OF HOURS WENT INTO THIS BABY.  WE CUT AND SHORTENED THIS BEAUTY AND TURNED IT INTO A FUN SUMMER TOY.  YOU WILL NEVER SEE ANOTHER LIKE THIS.  ONE OF A KIND.  RUNS AND DRIVES AWESOME.  SUPER COOL AND GRABS ATTENTION EVERYWHERE IT GOES.  VEHICLE IS WRAPPED IN VINAL AND LOOKS FUNKY.  CALL TO VIEW.  905 213 7200.  ASKING 4500 OBO.  THIS VEHICLE WAS PROFESSIONALLY DONE.  ***** TRY YOUR TRADE *****
I'm not exactly sure why anyone would want an incredibly short, practically door less, and seemingly permanently roofless, Sunfire but at least this one was 'professionally done'.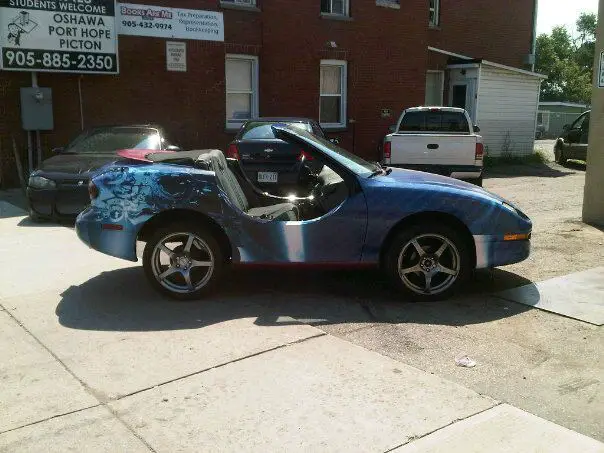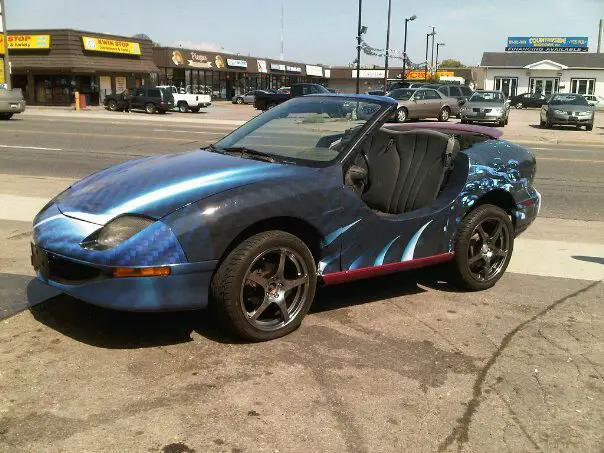 Site Updates
It's been awhile since there's been a new product in the store so I'm happy to say that the Ride Low Park Lower stickers I dropped a teaser of about a week ago are now ready for purchase.
Currently they are available in neo-chrome and white but more colours will be released second run.
As always thanks for the support and more new product to come!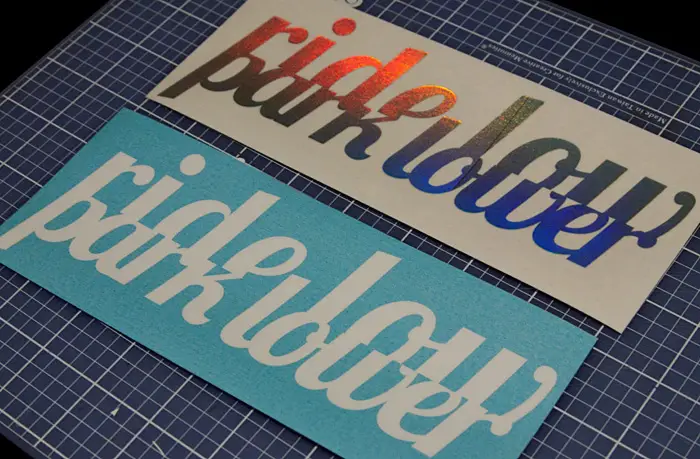 Those of you who follow the site on instagram or facebook know that my car is now equipped with Air Lift Performance suspension.
I plan to do an in depth comparison of coils vs bags soon but the short version of the story is that my ride height is lower, my ride quality is better, and I can park like this:
Wins all around in my book.
Flashback Friday
The owner of this Supra recently posted some new pictures of it as he wound the coils down a bit more. Here's how it looked when it was posted here in 2011: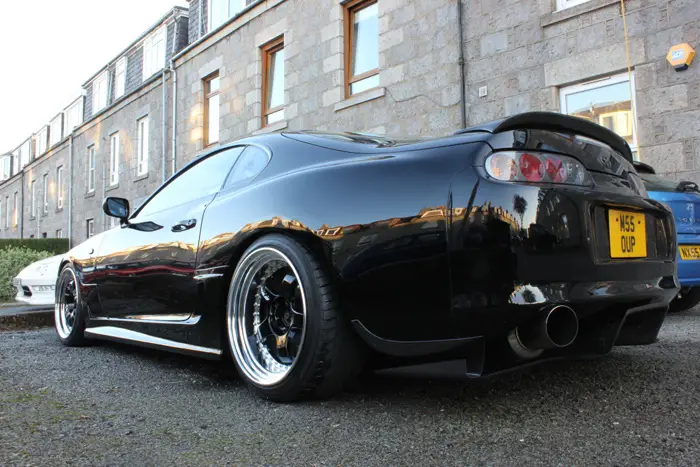 and now: