I've posted more than my fair share of eyebrow raising motor swaps and conversions both here on the site and on the fan page but I think this one just might take the cake.
Regarded by many -including Enzo Ferrari- as one of the most beautiful cars ever built very few people see it necessary to do much of anything to the Jaguar E-Type.
However, someone, somewhere (presumably in the late 70s) acquired an E-Type and decided to turn it into a quarter mile demon.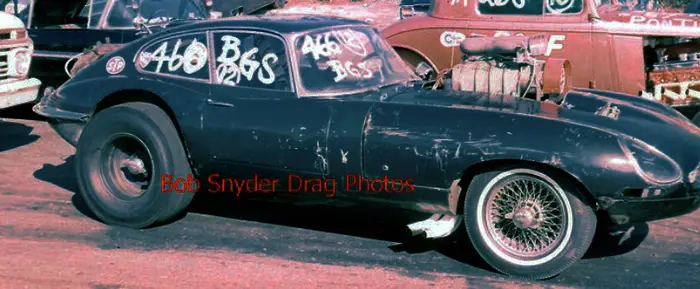 I wasn't able to find any further information on this particular car, but it looks like it has a thousand stories to tell so if anyone has any info please share!
Spotted on Just A Car Guy via Bavarian Tendencies.
Site Updates
I'll be at Tuner Invasion in Hamilton on Sunday selling stickers and appeal, come say hello!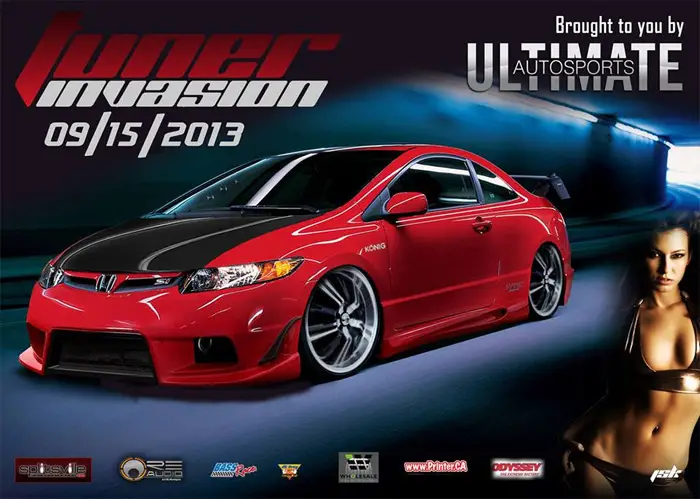 Don't think I've ever been to a show in the Hammer before…
Flashback Friday
I honestly can't think of anything even comparable to today's car but I still do quite like the Pacemaker from a WTF Friday in 2011…