People have swapped quite a few motors into the nimble little Mazda Miata chassis but I think Quebec native Yannick may be walking away with the top spot for 'most unlikely combination' with his current project.
Yannick is a man who likes to buy cars that are either damaged, undesirable, or missing key components, and his search for damaged goods landed him a 2005 Maserati Quattroporte that was auctioned off (slightly damaged) with 64, 000 miles on the clock.
Shortly after ownership Yannick discovered that parts and repair on a Quattroprte (aka Ferrari) are quite expensive so he decided the 'best' possible solution would be to find a reluctant host for the 395hp V8 and horribly complicated duo select manual/automatic transmission.
In his mind he saw only two options; a Honda Prelude or a Mazda Miata. He eventually ended up settling on a Miata that the previous owner had already tried to do a Nissan swap with.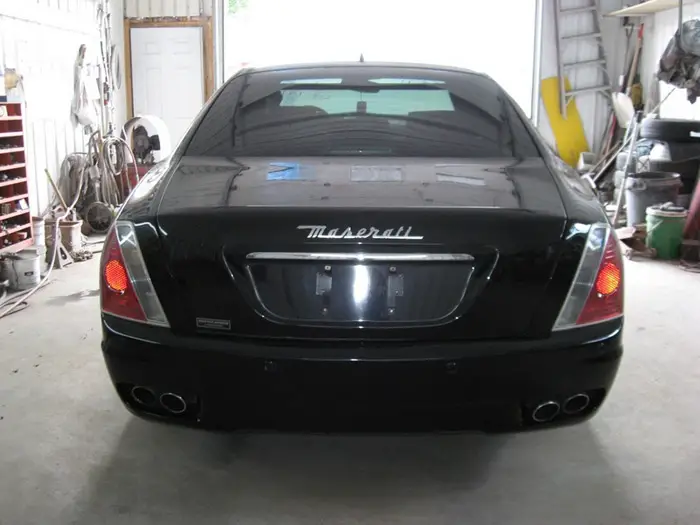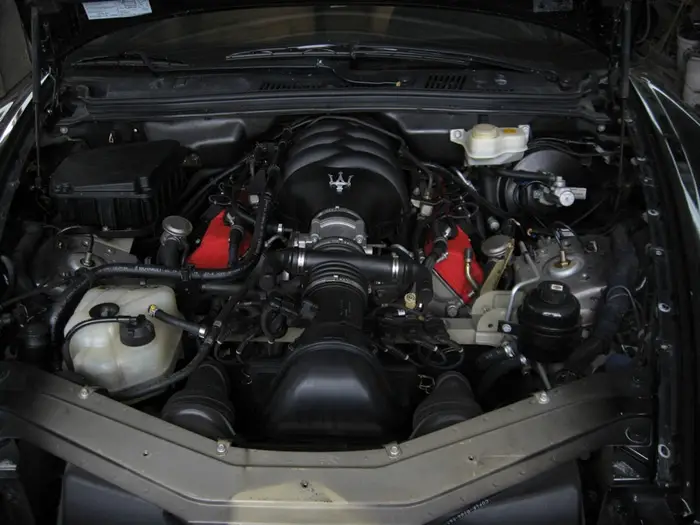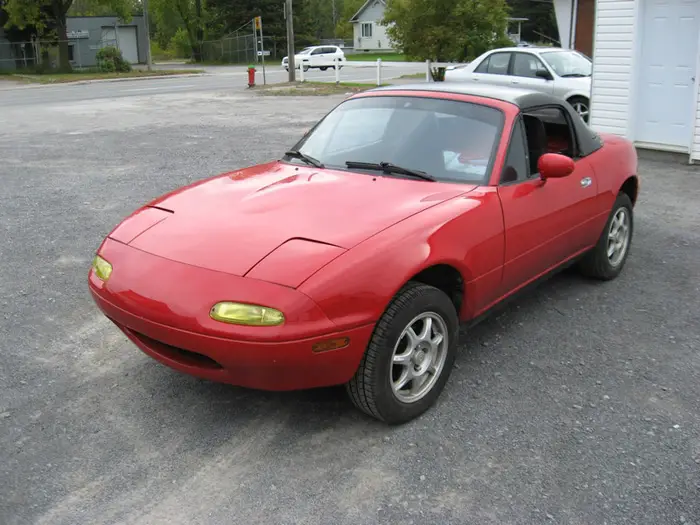 Sound crazy to you? You're not alone. There's over 100lb worth of wiring and computers in the Quattroprte and the fancy –unreliable– F1 transmission can only be bled at the dealership via a computer.
Yannick is of course unfazed, and in short order managed to get the Maserati motor to sit in the Mitata engine compartment.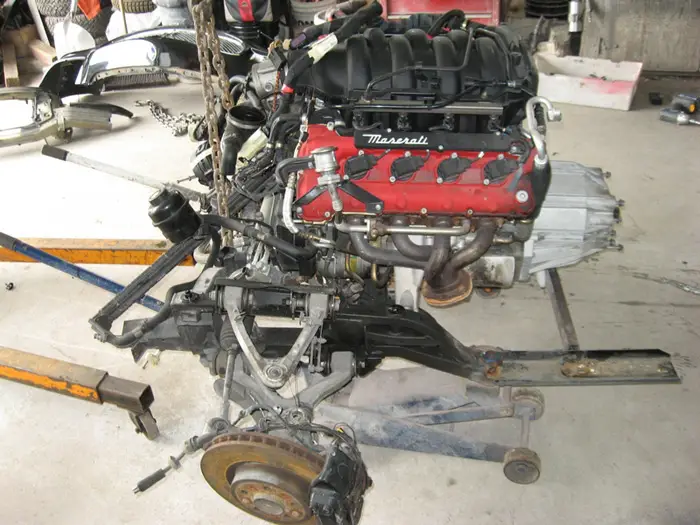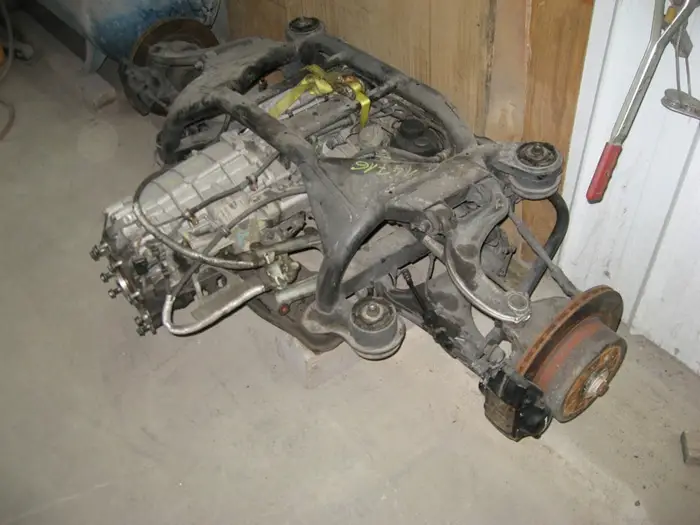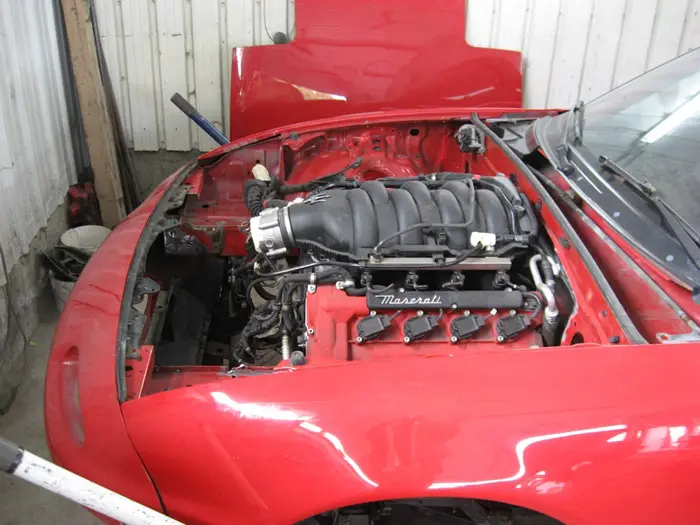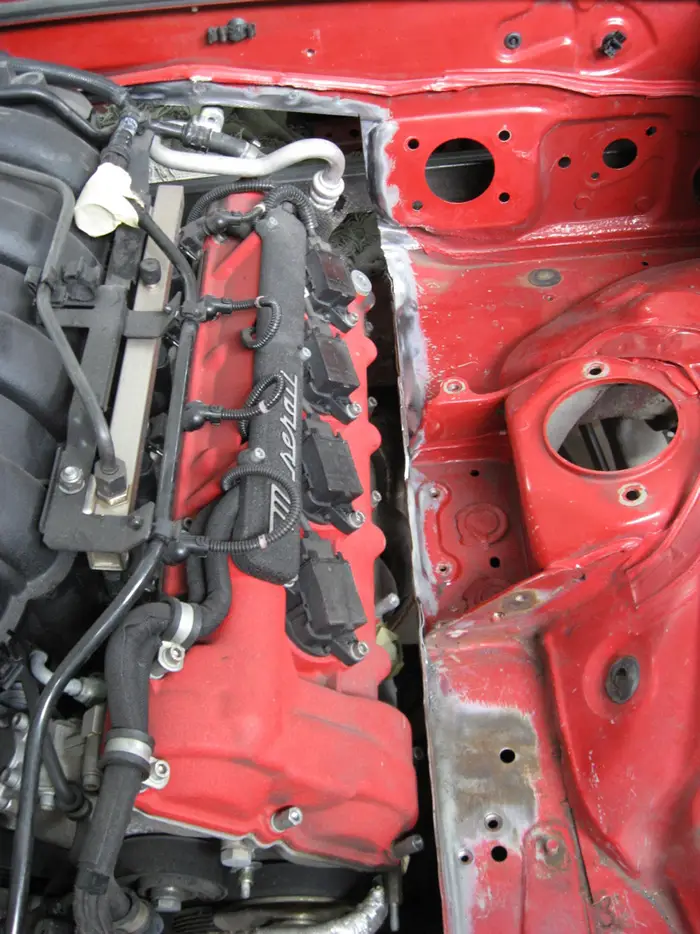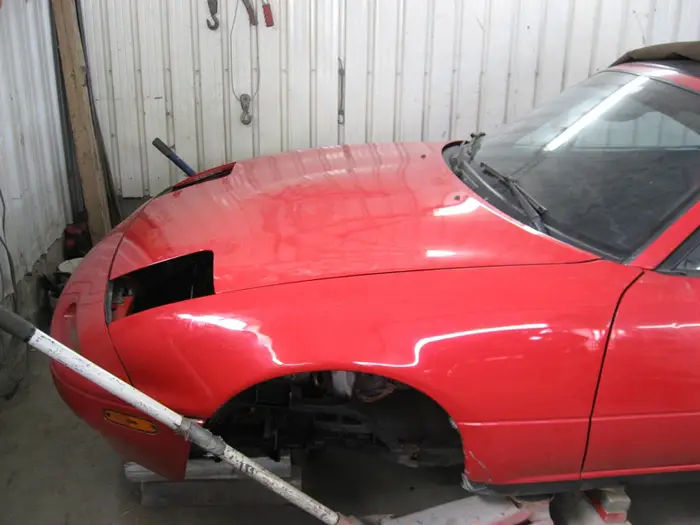 Shortly after roughly sorting out where the larger engine would fit it became quickly apparent that 'metal must move' so he got out his Sawzall and at his admission things escalated quite quickly.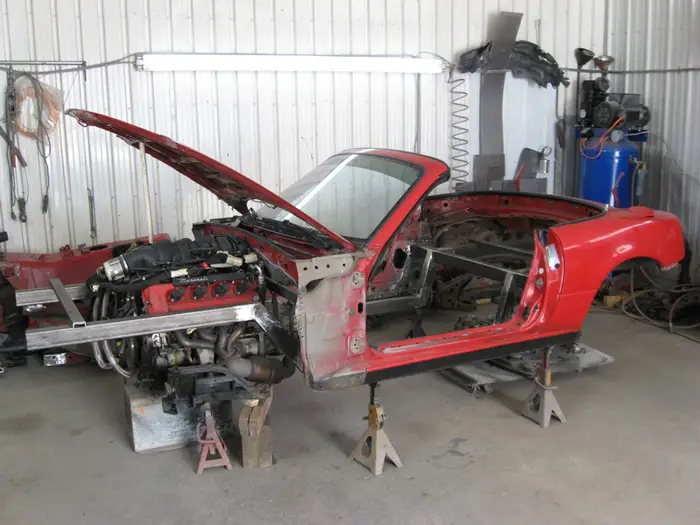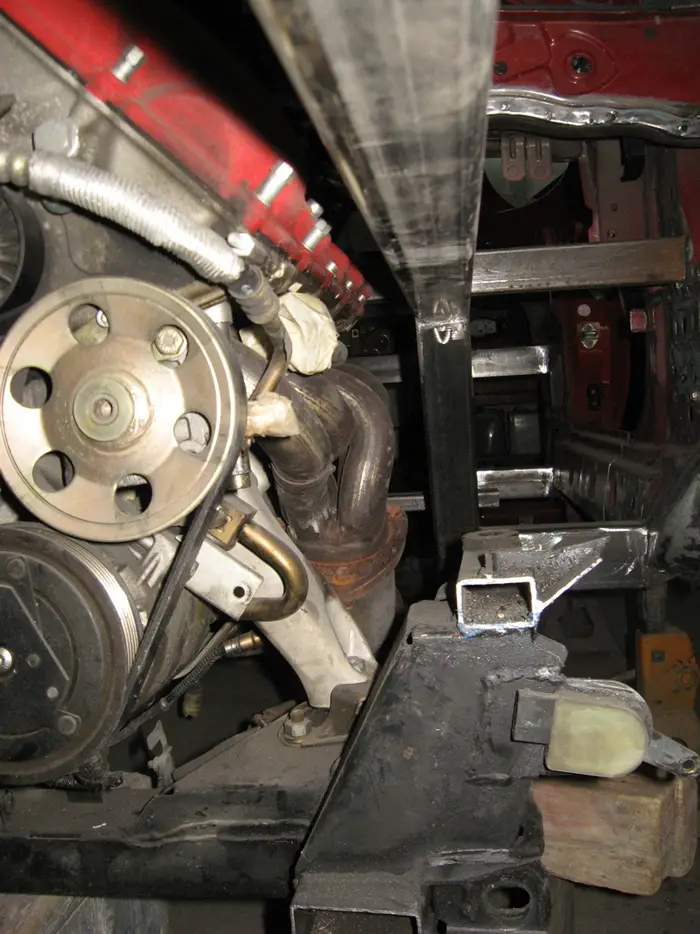 Currently on a brief hiatus for work Yannick says he is going to pick right up when he returns and hopes to have this marriage of Italian bulk and Japanese finesse running as soon as possible.
For those sceptical I should probably mention that Yannick is the same fellow that built this: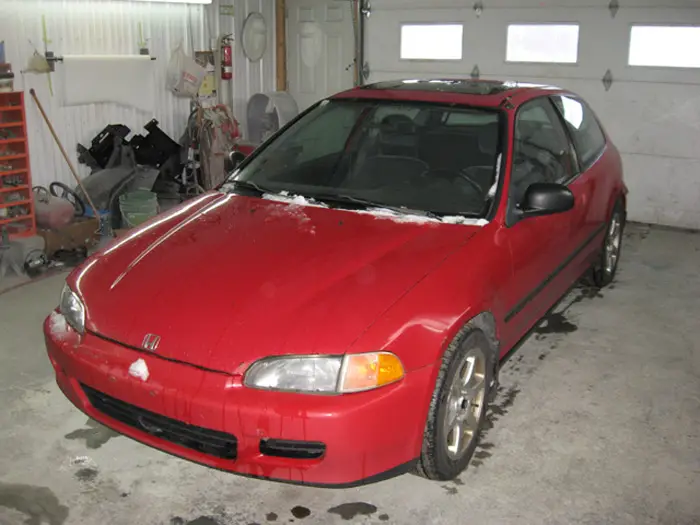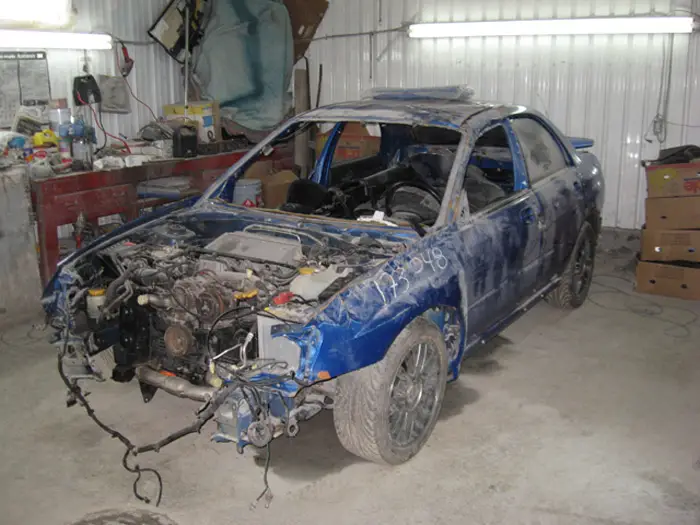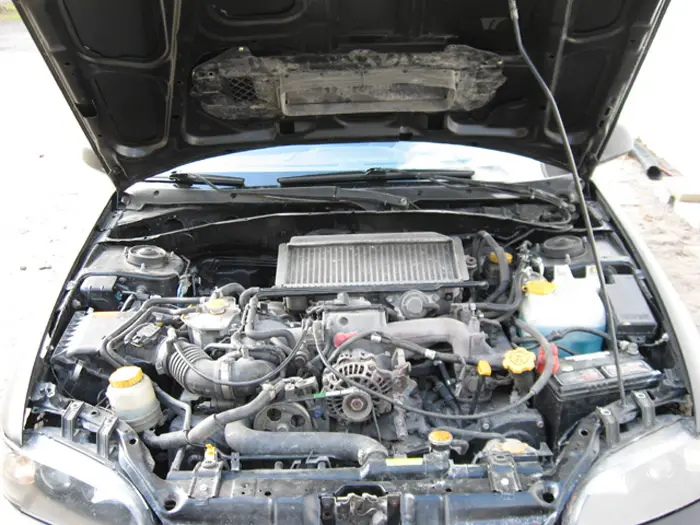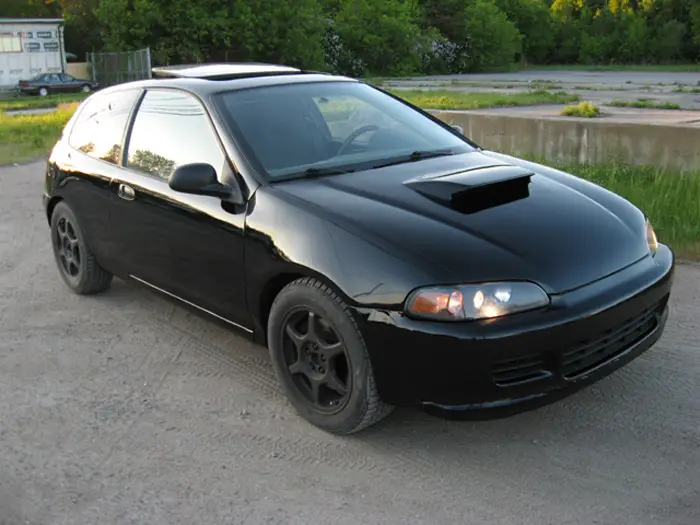 So if anyone is likely to get 'er done it's him. You can (and should) follow the build right here.
Site Updates
Thanksgiving here in Canada so I won't be up to much. Probably finish up the H2O photos and play a lot of GTA 5….
Flashback Friday
Tried to think of the last crazy Miata swap I posted and this was the most obvious…
Guess no one likes the motors red Miatas come with.