In 2012's  Theme Tuesday on local builds I pointed to an f20 swapped, rear wheel drive, second gen CRX being built by local fabricator Weir Tech. That car (which is drive-able now and updates can be viewed here) is still awesome but I think it may have been 'one uped' buy  this first gen being built in Saudi Arabia.
Like the Weirtech build this humble CRX has had it's drive-line set-up switched from FF to FR using a combination of oem Honda parts and a fabricators ingenuity.
And like the Weirtech  build an f20 motor now sits under the hood, but in this case the F20 is given a bit of help from two snails instead of one.
Owner Ayman Sindi's personal facebook page serves as the only build documentation I can find, and despite the lack of words things seem to moving along quite well.
I suspect video of this car getting wild will surface soon.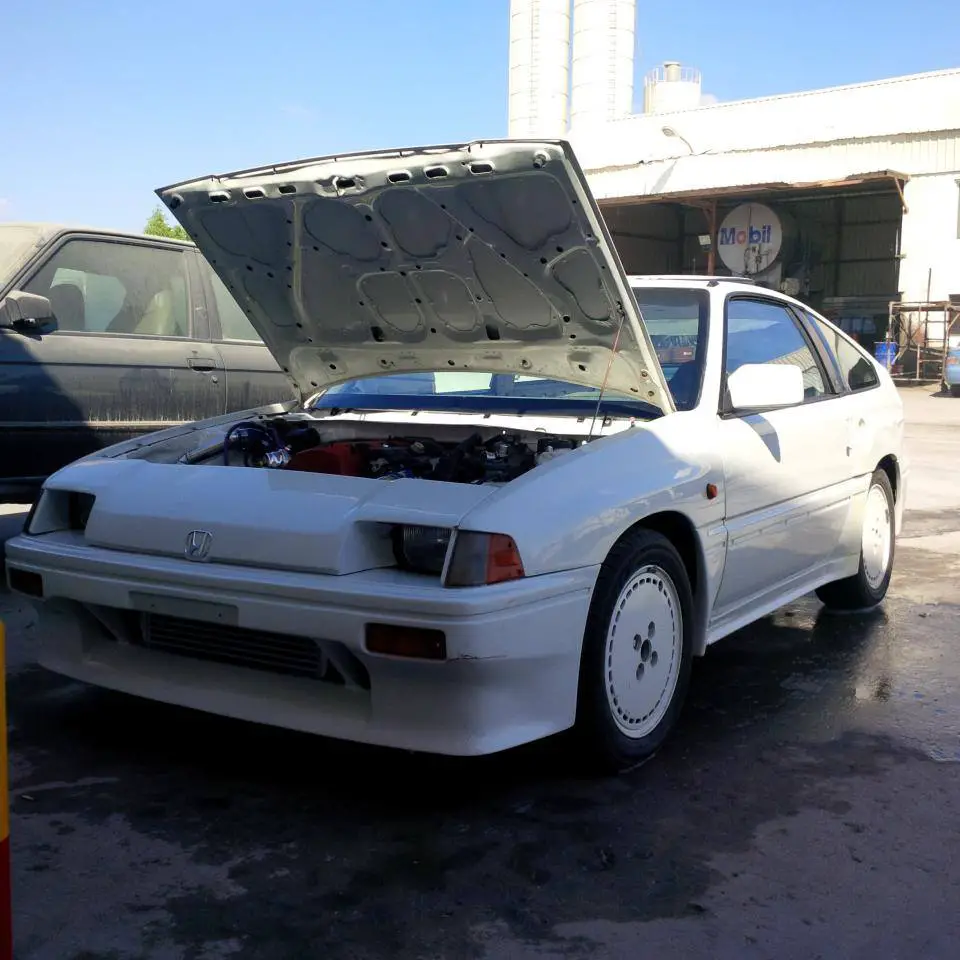 I mean it has to doesn't it?