While at Berlin Klassik yesterday I spotted (actually I was told to go check out) this Cummins powered Dodge Hot Rod.
Originally parked outside of the venue the organizers let him move it inside because it was causing quite the stir.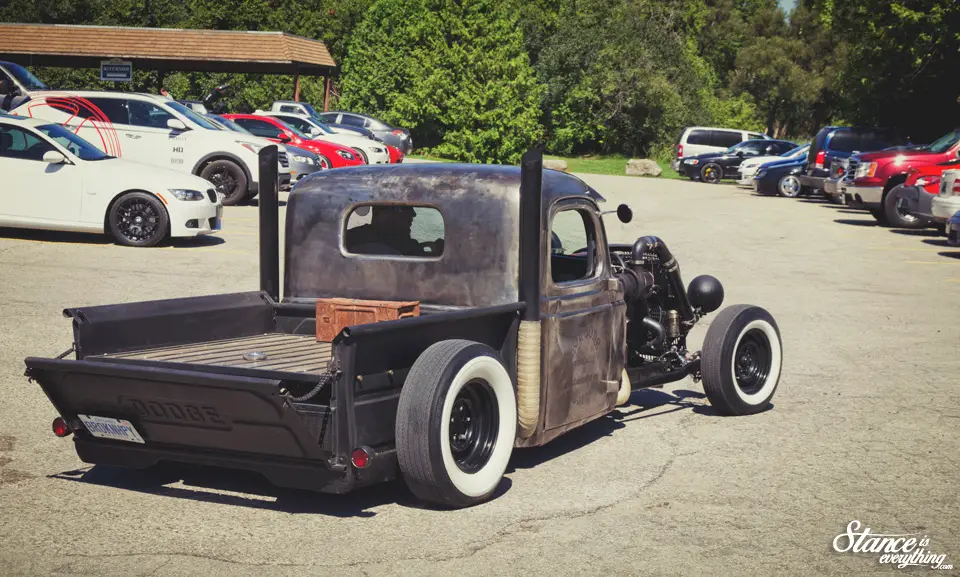 The body is a '45 Dodge power Wagon, the frame is custom, and the power plant is a Cummins 5.9 turbo diesel.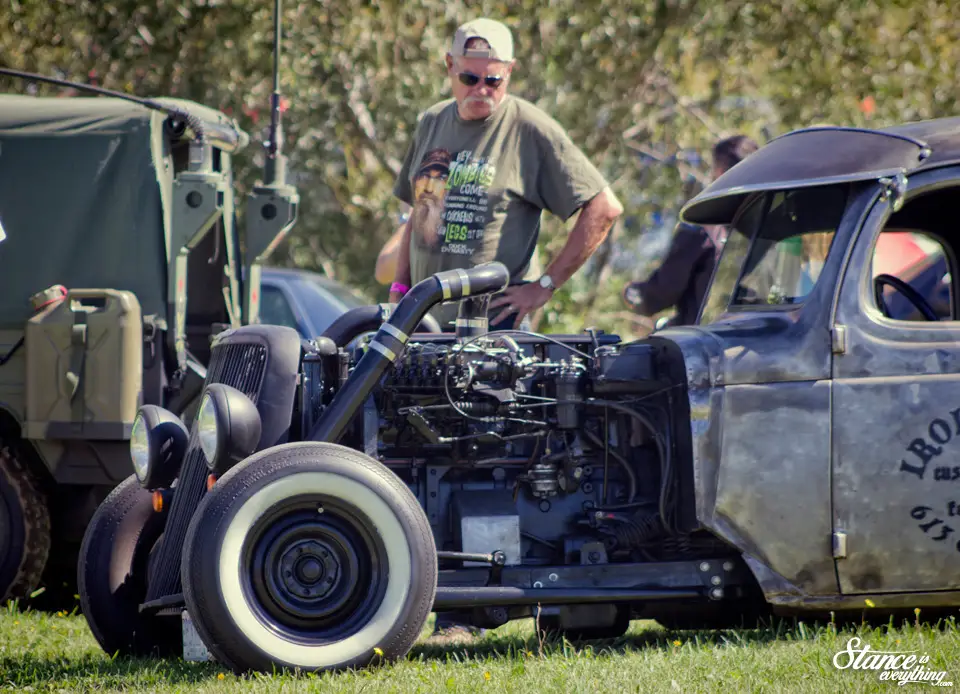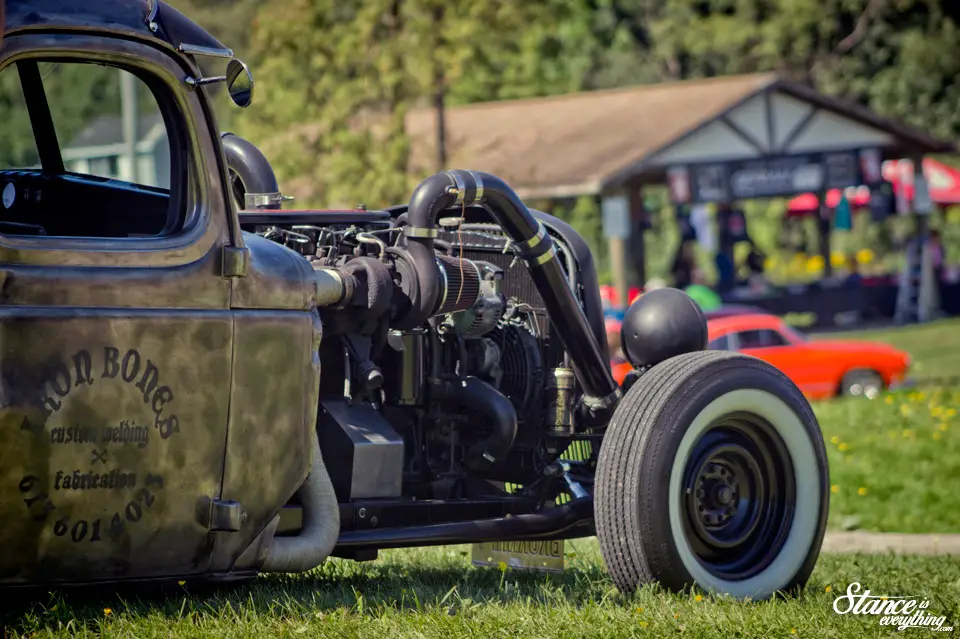 The truck was apparently built in Ottawa two summers ago but came to the Toronto area fairly recently. It's currently for sale however so who knows where it will be in a few months time.