I swear I wrote about this truck before, but I can't seem to find the original post, so until I do we'll just go ahead and proceed like I never have.
What you're looking at below is a twin turbo big block, mid engine s10.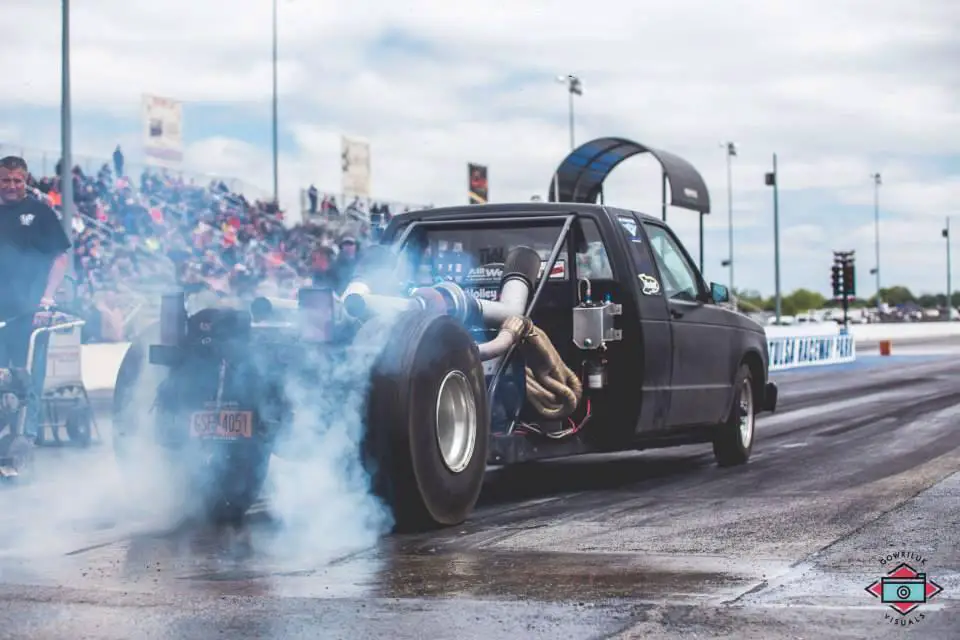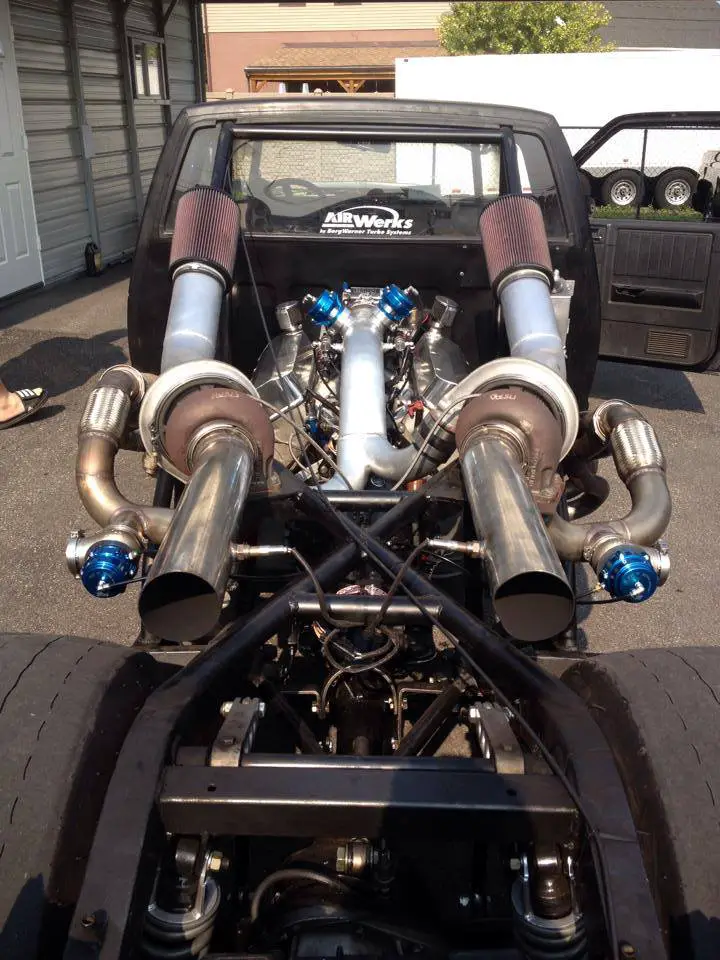 Built because "his dad suggested it", and because it is apparently easier to work on when compared to leaning over fenders this truck has been bouncing around the internet for two years.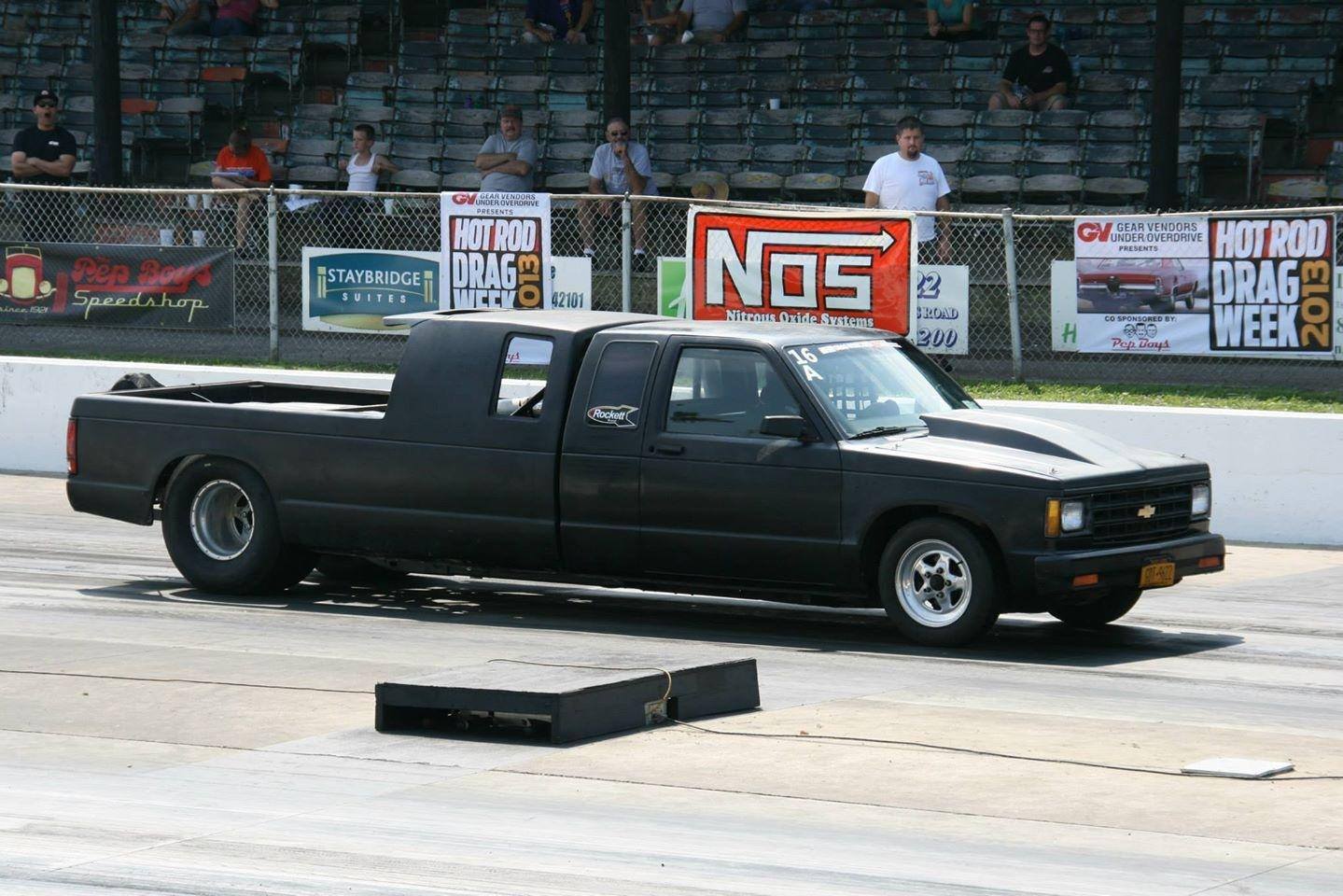 Looking at it you'd imagine a truck like this to be strictly a track vehicle but it's actually plated and the owner does drive it from track to track and to the odd cruise night.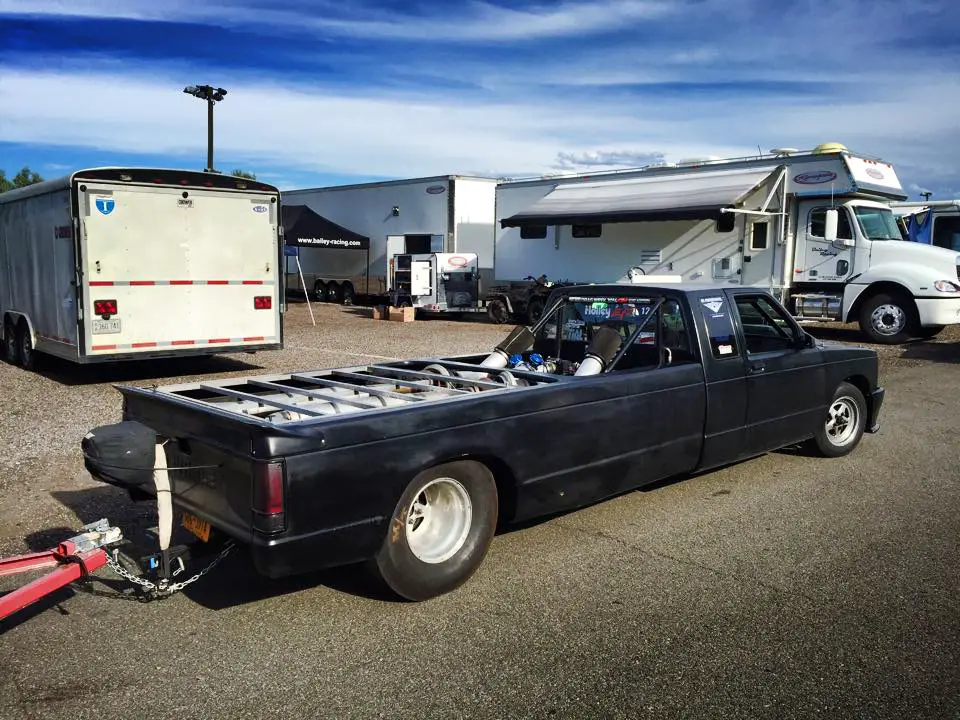 Given the long wheel base I imagine navigating the streets with this isn't the easiest thing in the world but I reckon it's worth it for the reactions.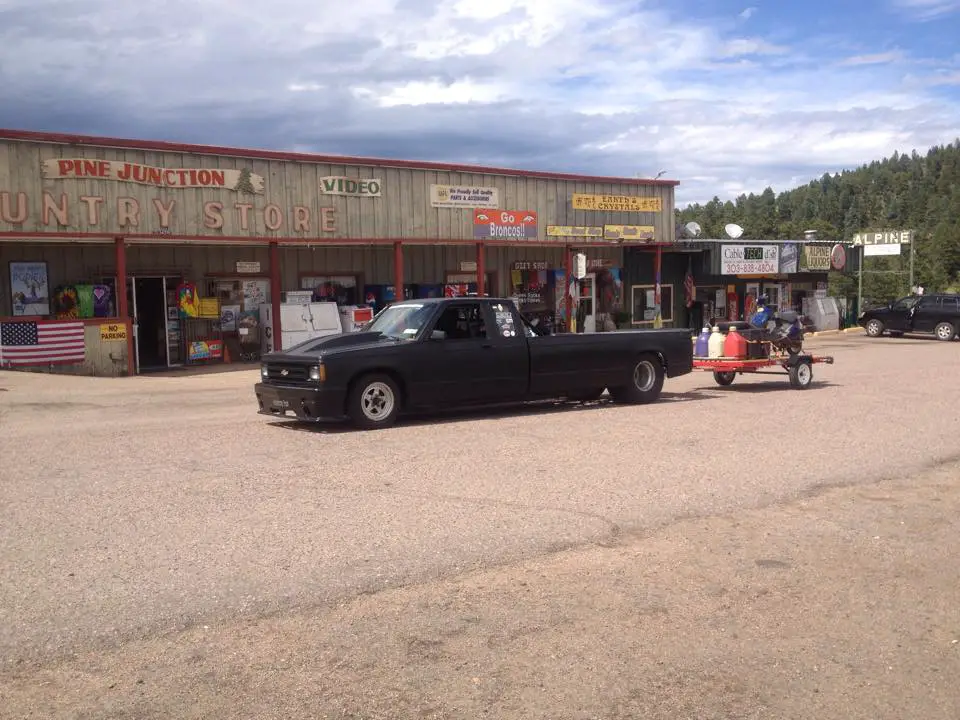 Of course, a drag truck post without a dyno video is no fun, so here's a video of its first dyno run where it hit 1156HP.
Additionally here's a short interview with the owner as well with a ten second pass at the end.
More info can be found on The Stretchy Trucks facebook page as well as 1320video.