Today's WTF Friday is a sad tale of a car that was ridden very hard, stripped and put away soaking wet.
This e30 (non M thankfully) used to be an S38 powered full out track car which reportedly had it's fair share of tough times on the track and now sits in the forest as a home for all sorts of vermin.
While this car (which is reported to be two 325s welded together) was probably not in the best shape when it was first put away that's no excuse for the owners to let it sit and 'collect dust rust' in the forest behind their house for 'three or four' years!
I didn't want my old e30 to see another winter under my ownership so i sold it, and this guy just leaves this car to rot… some people.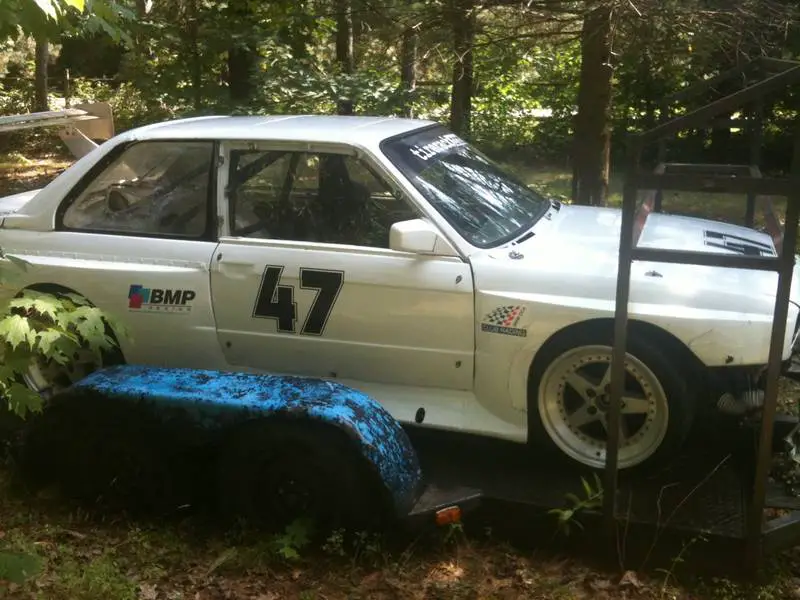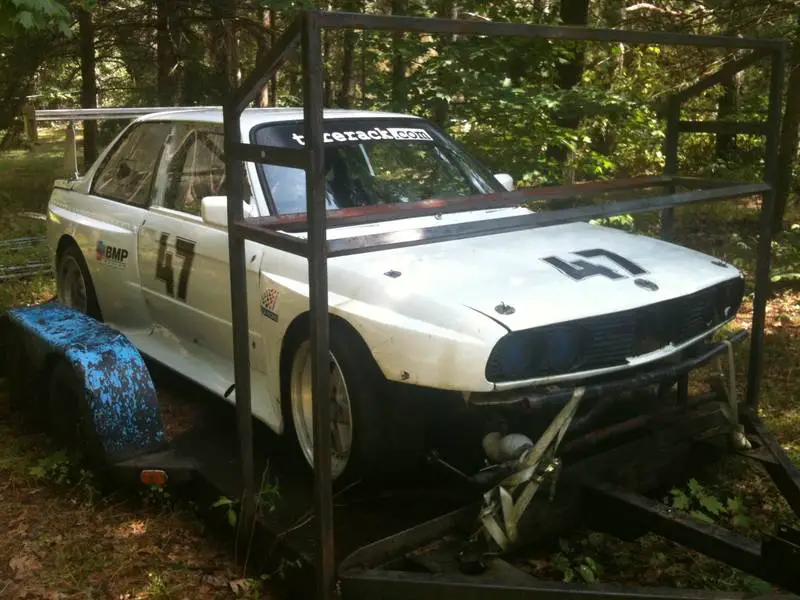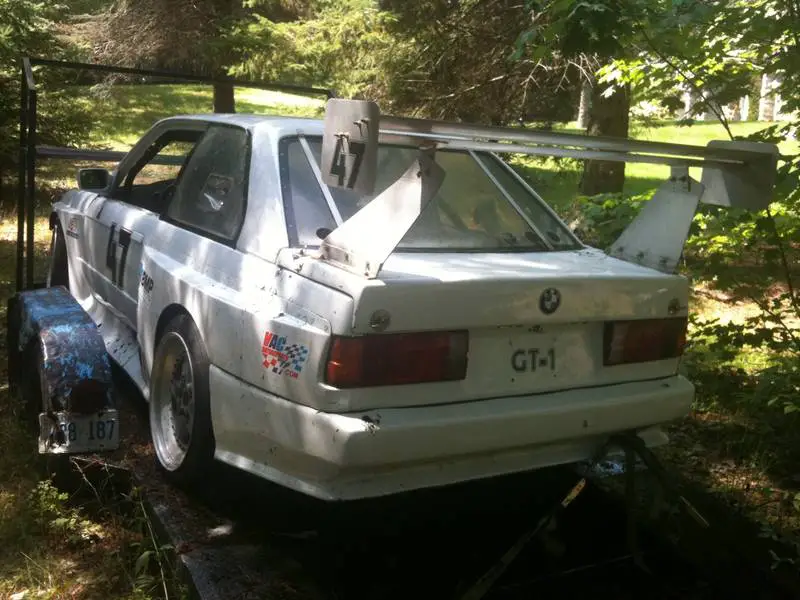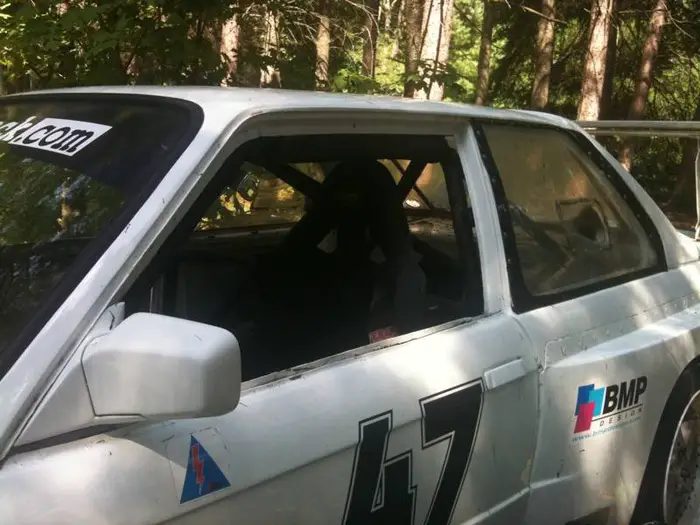 If you are feeling like taking on a big project it's currently for sale on kijiji asking 6 grand…
Site Updates
I will be at Imporftest this weekend along with Sic Ryde, and the contest winner AK
I'll be hosting another contest for stickers sometime during the month of September and will have another feature for next week if things all go as they should, however it might take me all week to write though with one hand.
Flashback Friday
Quick flash back this week to Doogee does it again, Kurt's car is still sick and he is building a track car these days but he still keeps his black car clean and shops at Stance Factory.