Long time readers of Stance Is Everything might remember a post awhile back of a local Black E36 slammed on style 5's titled "This Is How It's Done".
In that post I mentioned that the car would appear here again and Doogee came back hard this season after spending the winter polishing his style 5s and tweaking a few other exterior bits.
The changes this year are subtle, Bosch headlights, the return of amber taillights, and the aforementioned polishing of the epic fitting style 5s. Work was done, and it was done well.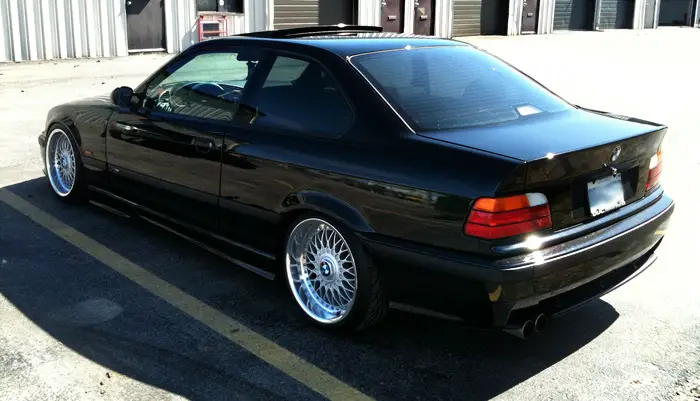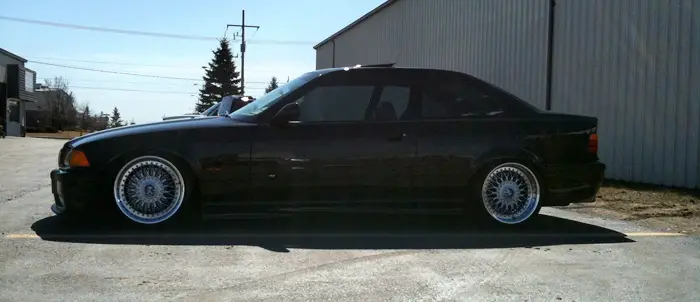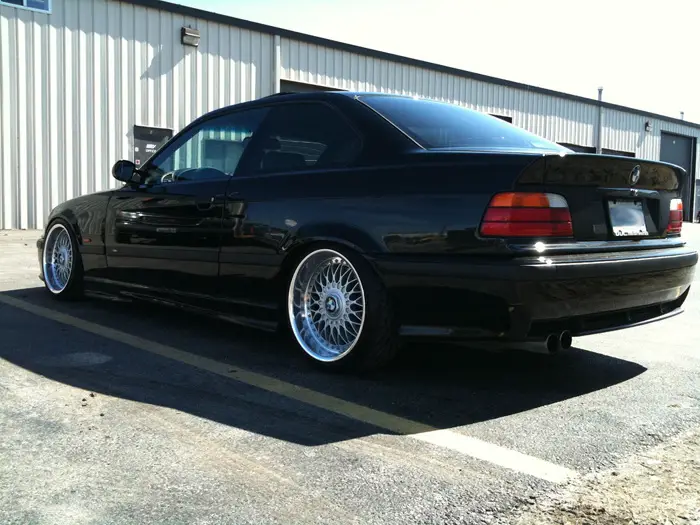 Once again e36 owners I hope you are taking notes, because this is beauty.