Trikes and WTF Friday posts are a match made in heaven, but it's been quite some time since the last (2JZ powered) trike was posted. Today's isn't as creatively powered but it is equally strange.
The Geo Metro shell that serves as the body for this motorized tricycle has been chopped, channelled, shortened and narrowed to make an interesting looking one seater.
Fabrication wise the work looks to be done fairly well, and powering this little three-wheeler is a 1999 Harley Davidson V twin EV80 motor mated to a Subaru Transmission.
This combination suggests the builder was pretty knowledgeable and perhaps this wasn't his first time doing such a thing.
Before the project was abandoned it received a somewhat questionable paint job, but again it appears to be well done.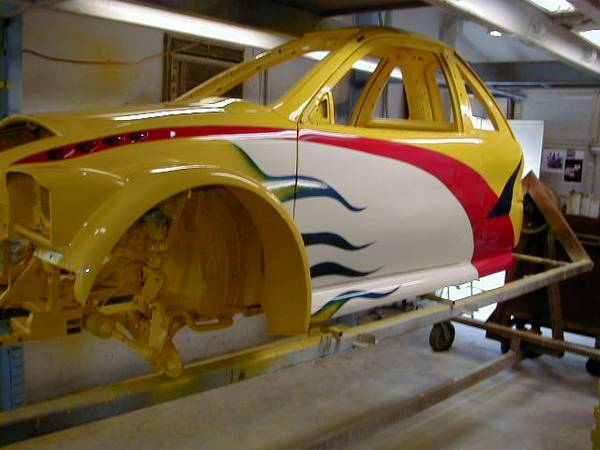 It's never been ridden (driven?) because it isn't quite done but apparently all the parts needed for completion are there. If you'd like to take a stab at completing the project is currently up for sale for $4000 in Redding CA