Every year I tell myself that I'm going to start this Theme Tuesday earlier, and every year I find myself writing this the Tuesday of with zillions of tabs open trying to remember all the events I've been to and the photos I've taken the last three hundred and sixty some odd days.
The journey this blog has taken me on so far, and continues to take me on, has been outstanding and being able to look back at the photos year after year is a treat so without further adieu…
Peter Panned
Choosing one photo from Formula Drift Canada World Round was tough but if I had to I think it would be this shot of Alec Hohnadell laying wasted to Achilles tires.
For the longest time crisp panning shots alluded me but despite the ridiculous heat of this event I managed to snap out some of my best.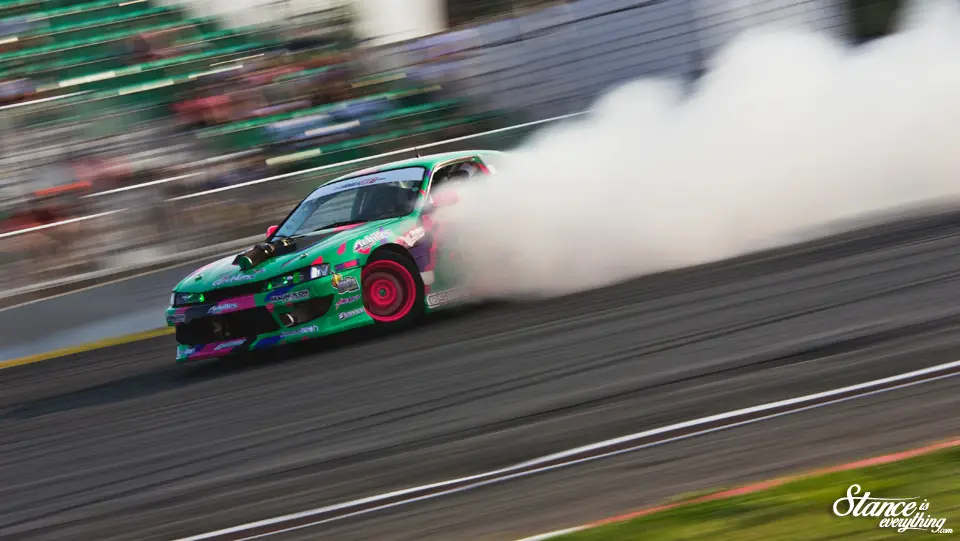 Chopped
It's somewhat rare to come across a studio set up at a car show but that's exactly what was at the BMW True North event.
A white floor would have really sealed the deal but hey beggars can't be choosers, the wrap on this car really pops under the light.
The Big Leagues
Shooting the Honda Indy Toronto was one of the hardest things I've ever done, extremely fast cars, pouring rain, soaked gear and crowded media corners. It was a real taste of what it would be like to be paid to do this for a living and have to shoot in any weather.
Near the end of the day I got tired of jockeying for position and actually shot through the fence and the results were way better, go figure.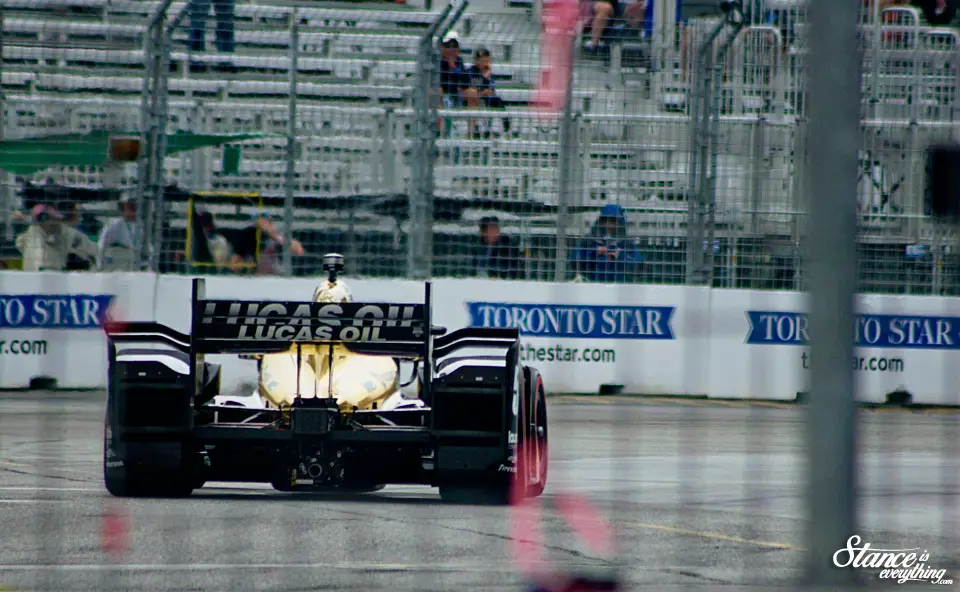 As Classy As It Gets
Porsche Red and BBS Gold. A timeless combination as classic as a good old Coca-Cola. Nothing too crazy about this shot, other than the fact that it could have been taken twenty years ago or twenty years in the future and still be relevant.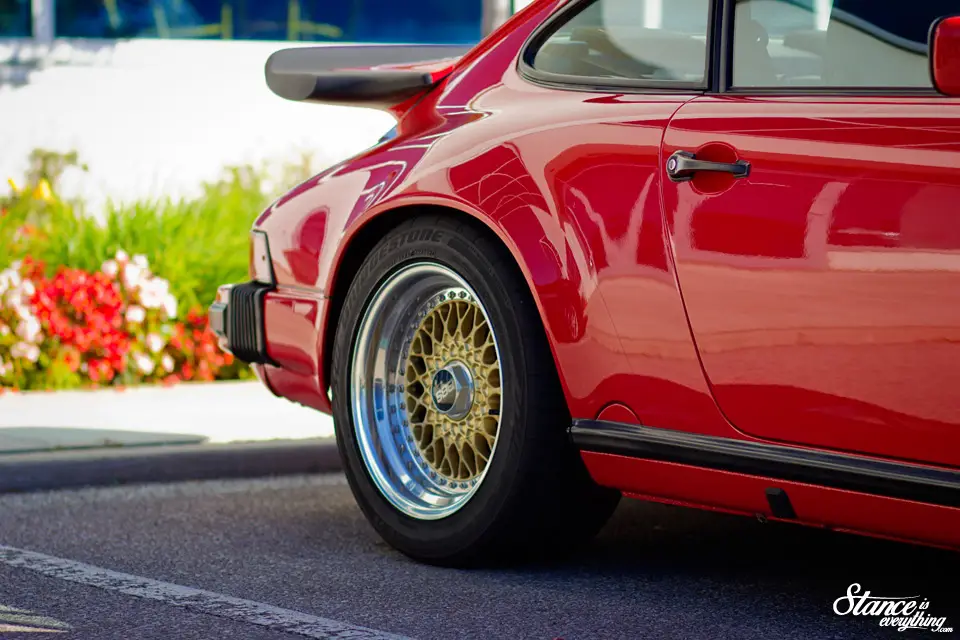 Golden Hour
I didn't get the chance to personally shoot many features this year, but one I did manage to get out and shoot was Blair's Beetle. Utilizing the highly coveted 'Golden Hour' we snapped these photos while waiting on my new chassis.
It was my first time shooting with a new lens and into the sun, both worked out pretty well, so well that I have a hard time deciding which of the these two photos I liked more.
Hurry Up Dad
These photos work better as a series as that's how they were taken so choosing one of the two is impossible.
Ash and I made our first trip to Vanfest this year and he really, really, enjoyed it. Pretty sure we'll be back together and next year his Little Shop Shirt might fit a bit better.
Here he grows impatient with me as I doddle taking photos.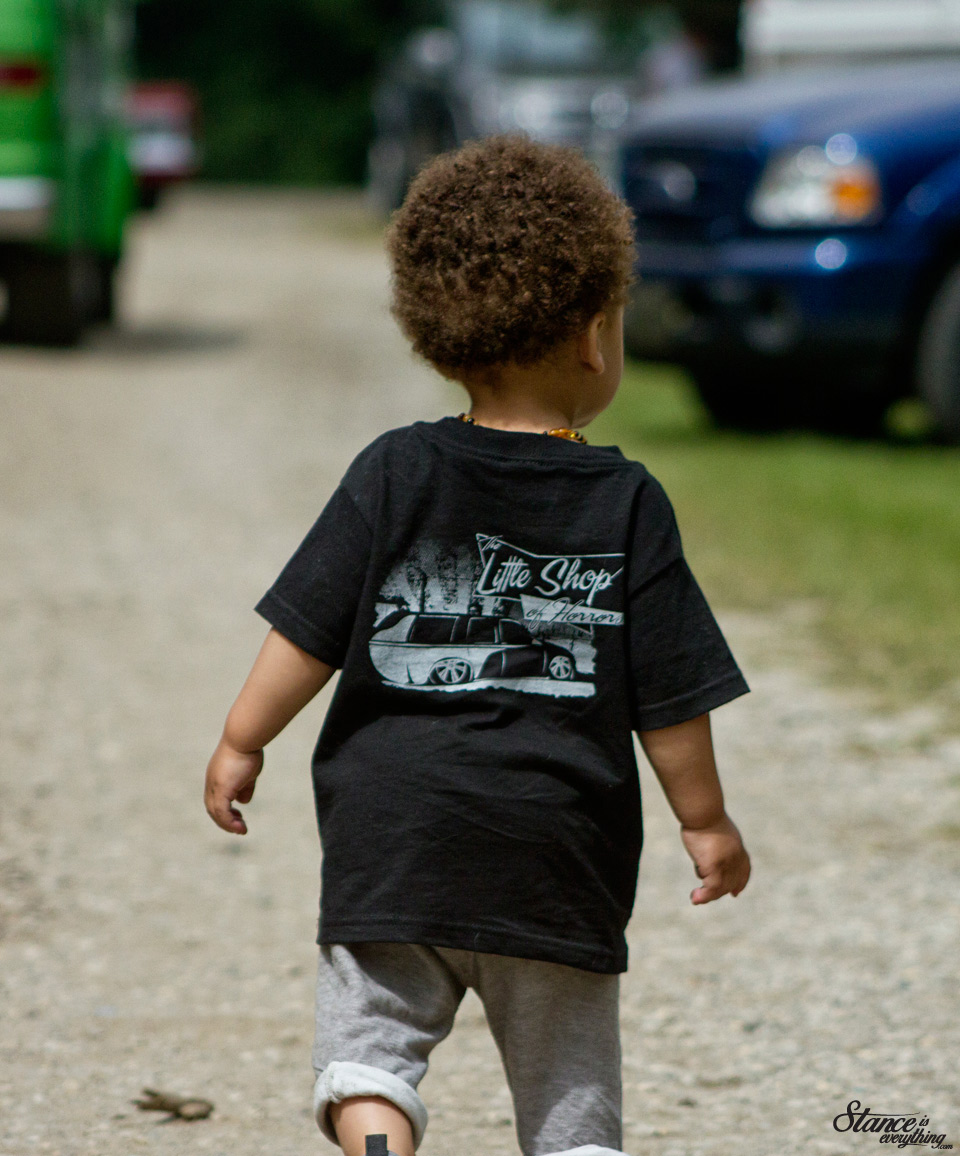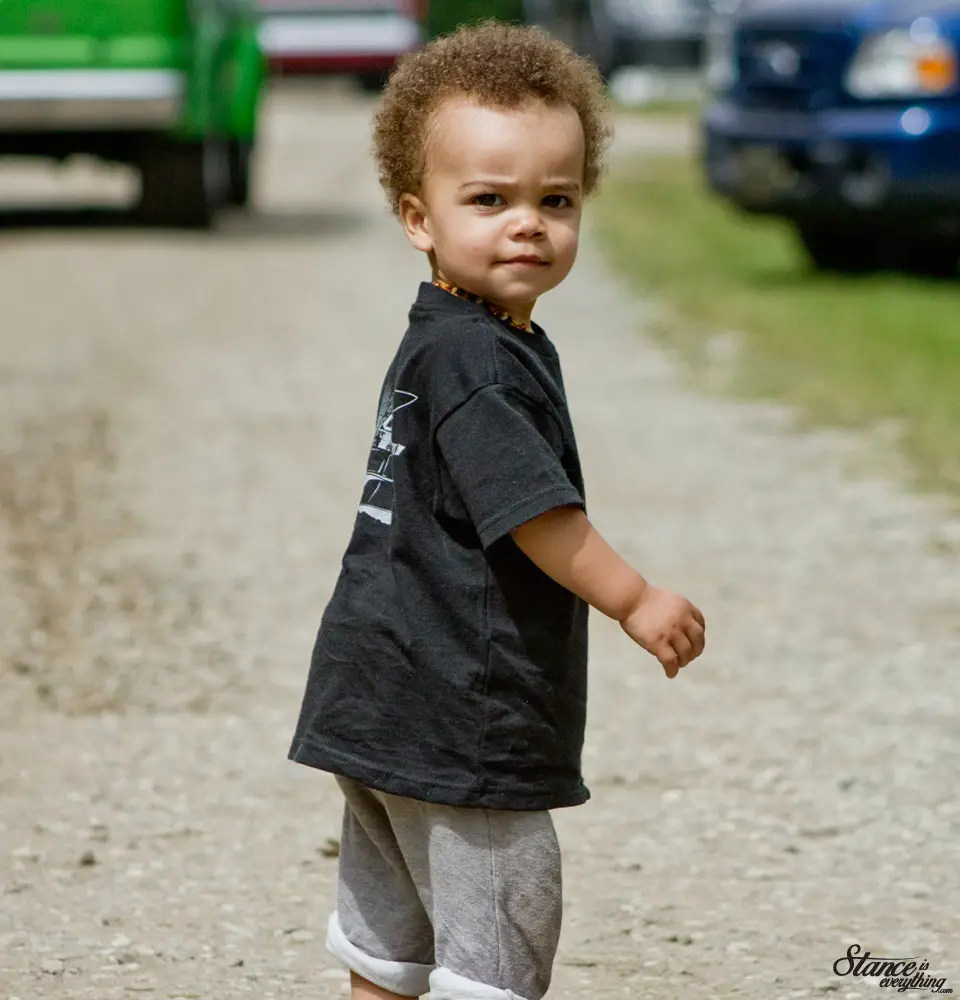 You Can Almost Hear The Snap
As much as I think the term 'Breaking Necks' is over used sometimes you just literally catch it happening, Rob's truck does that though.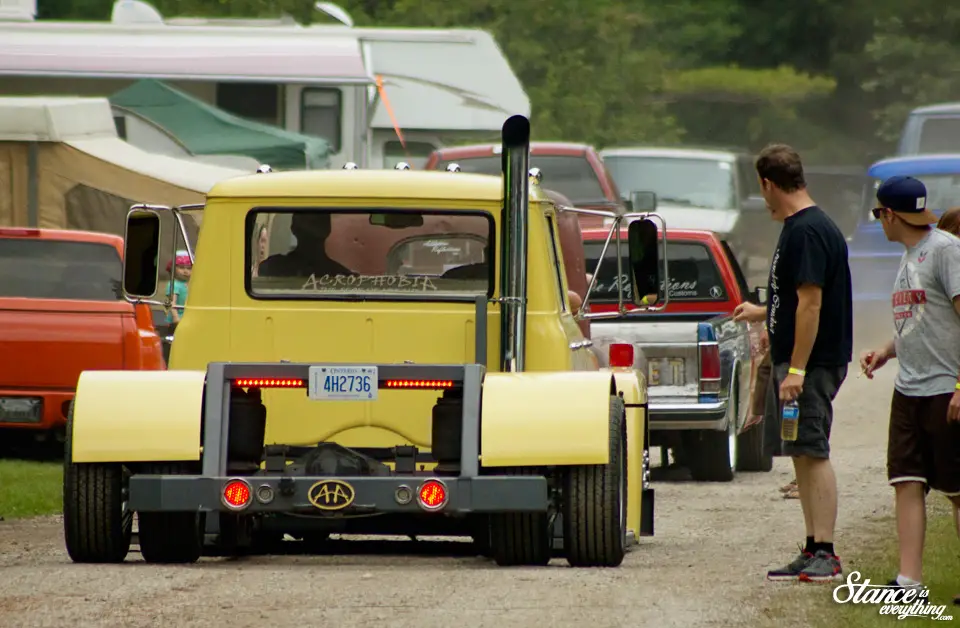 It Came With Keys?
One of the things that surprised me most about Project Why Wait when it first arrived sight unseen was the fact it came with keys.
For whatever reason I assumed they had been lost long ago, not that they would be sitting in the ignition waiting for me.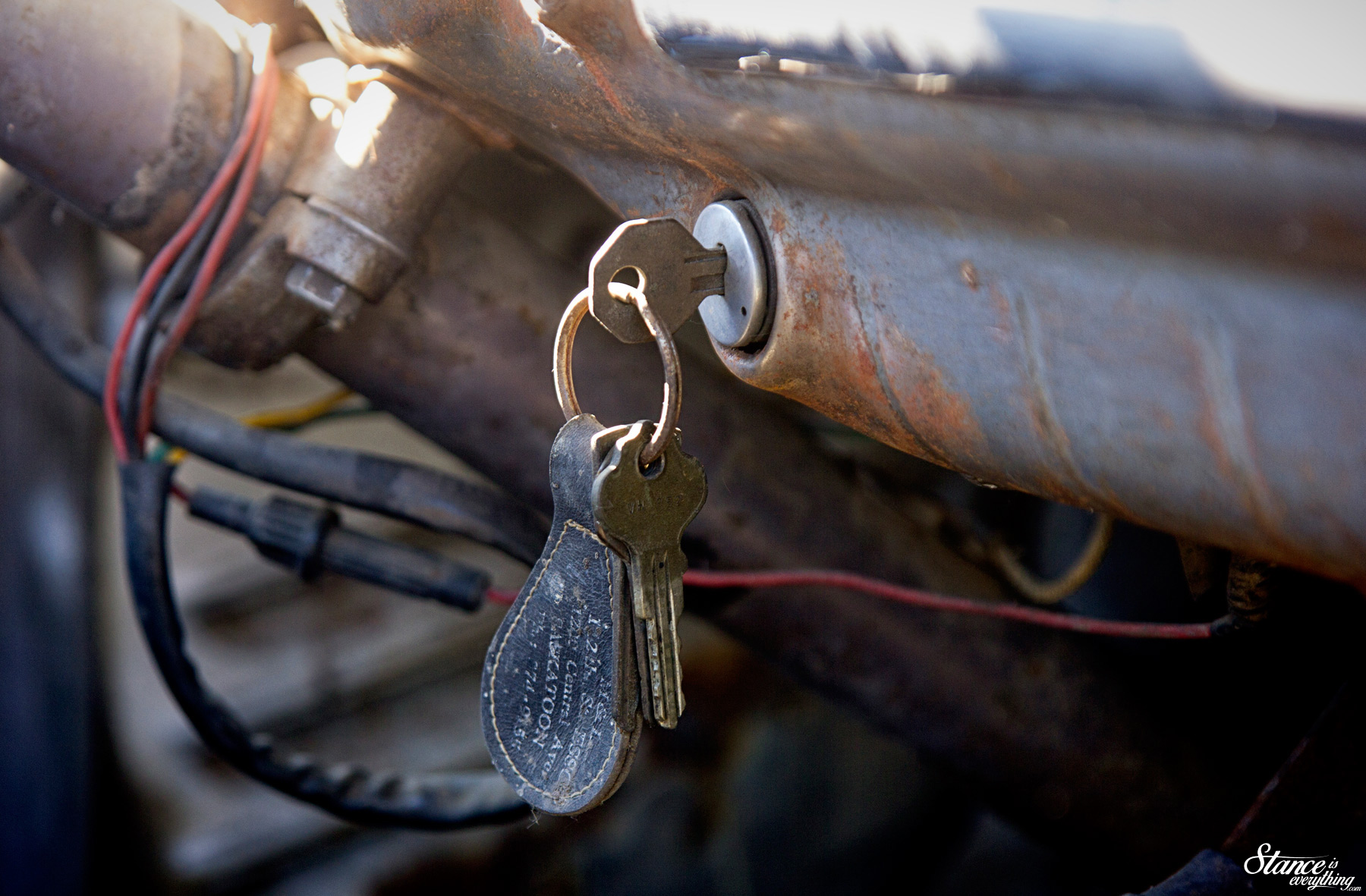 As Real As It Gets
The E.L.T.A Sumer Bash was not only one of my favorite events of the year, but one of the highest trafficked posts of the year. The event is so genuine that it's really hard to do a bad job capturing it, but of all the photos of the amazing cars the photo below is perhaps the best it gets.
It was a quick snap and isn't perfect, but it literally is as real as it gets.