Truth be told I've been sitting on photos of this TR6 VR6 for about two years now hoping to come across it again so I can do it better justice.
However impatience and a light internet week for WTF Friday content means I am going to show you these photos today in hopes that it will trigger a series of events that will mean I come across it again this summer.
I spotted this car originally on my way out from Spring Fling in 2014 and the plate caught my instantly and I had to look under hood to see if the owner was pulling my leg.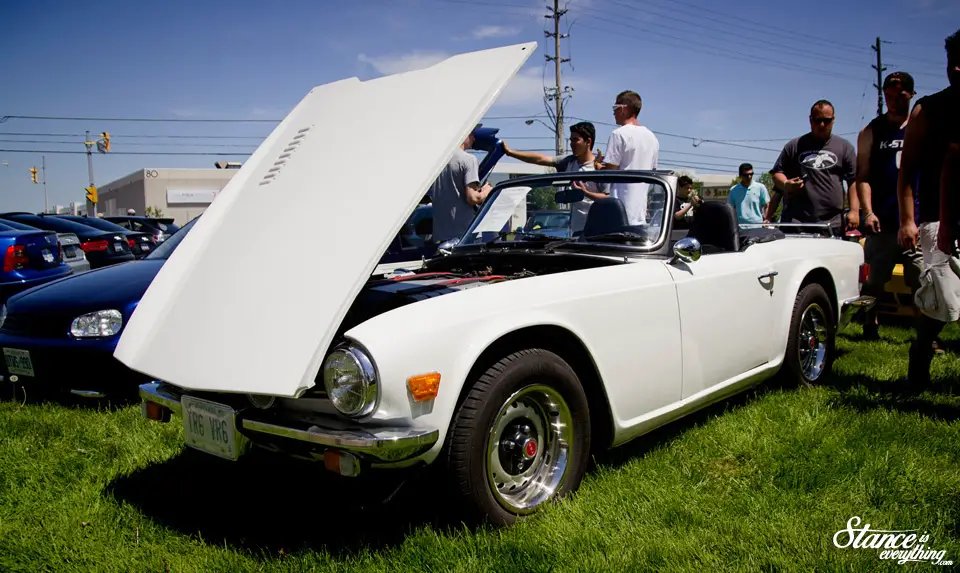 There was no leg pulling involved however as a Volkswagen VR6 motor did indeed lay where the carbed British six cylinder previously sat.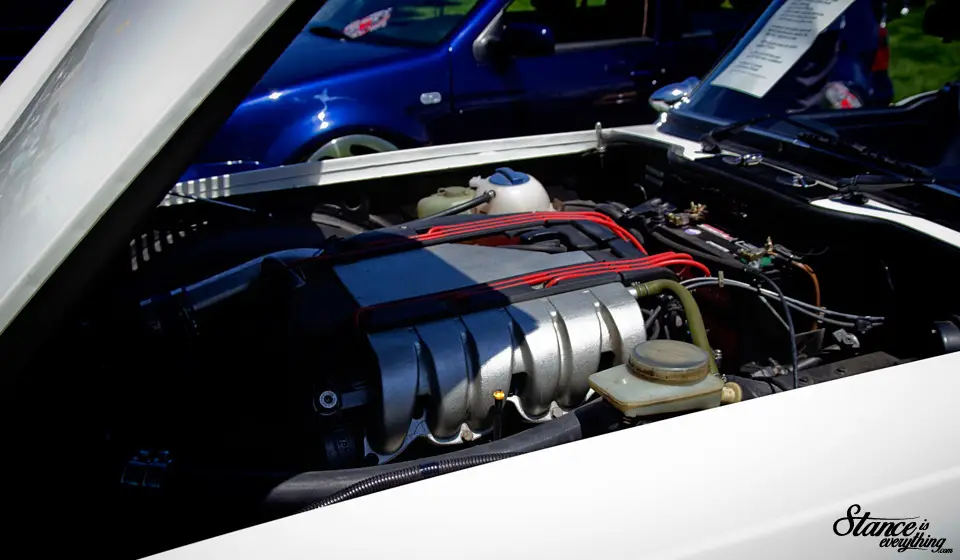 Apart from Trevor's s14 this is the only rear wheel drive vr6 swap I've come across in person and given it is a mash-up of German and British engineering it looked pretty well executed.
I was able to find the owner Hans Fracke's Photobucket account where the following two pictures originated from. There are roughly 400 more photos of the swap process on the account as well, so do be sure to click-through.
I'm sure a purist somewhere is screaming, but the rest of us have nothing but a smile.