Motorcycle content on this site is pretty rare, that's a fact, but that doesn't mean I don't like motorcycles. Nor does it mean that I don't follow a few motorcycle channels, what it really means is that I know so little about motorcycles that I'm hesitant to post about them.
I know so little about two-wheel motorcycles (aside from the fact that many are awesome) the fact that I almost thought this Singer GP was a real motorcycle roughly the size of the highly coveted Yamaha YSR-80.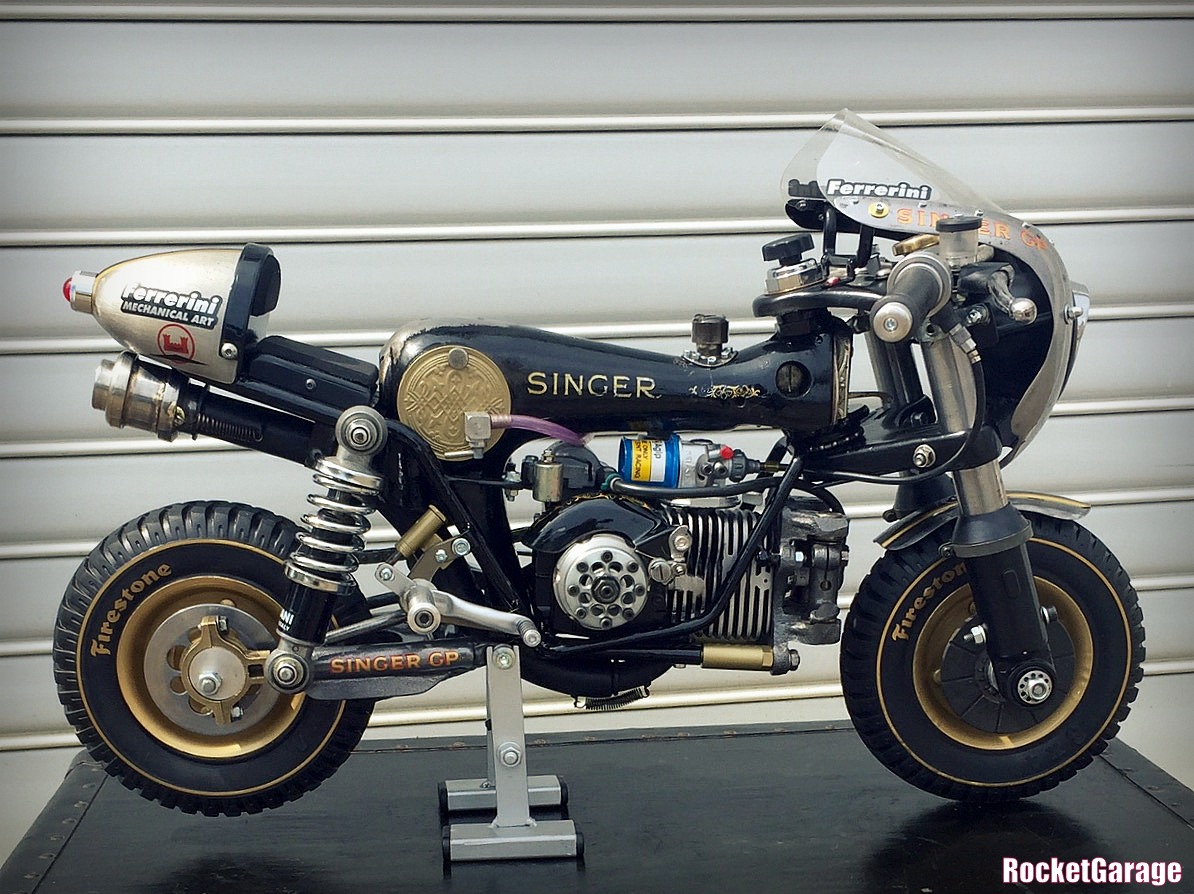 In my sub par defence artist Gianluca Ferrerini did a damn fine job transforming a vintage singer sewing machine into the frame of a small motorcycle. He even went so far as to make it look as though it should run with a components borrowed from here and there.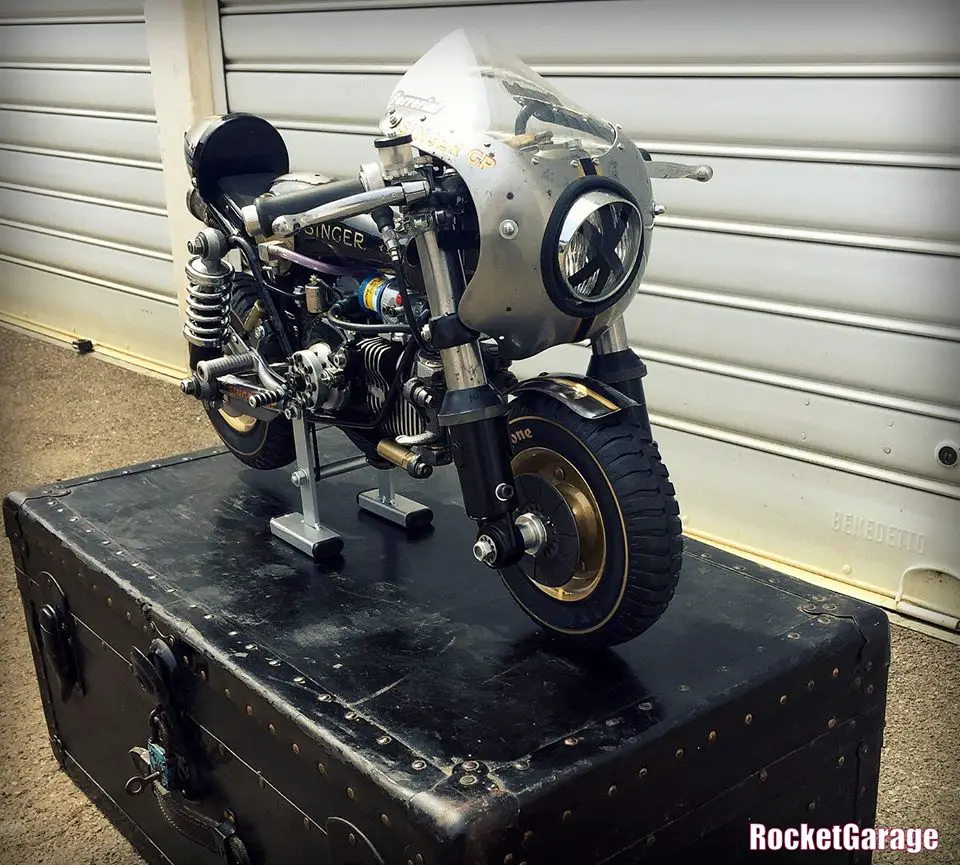 The attnetion to detail here is really quite stellar and I like the fact that he added stickers to make it look like an actual competitive racer and kept some nice wear on the components so that it looks as though it did a few laps on a very tiny track somewhere.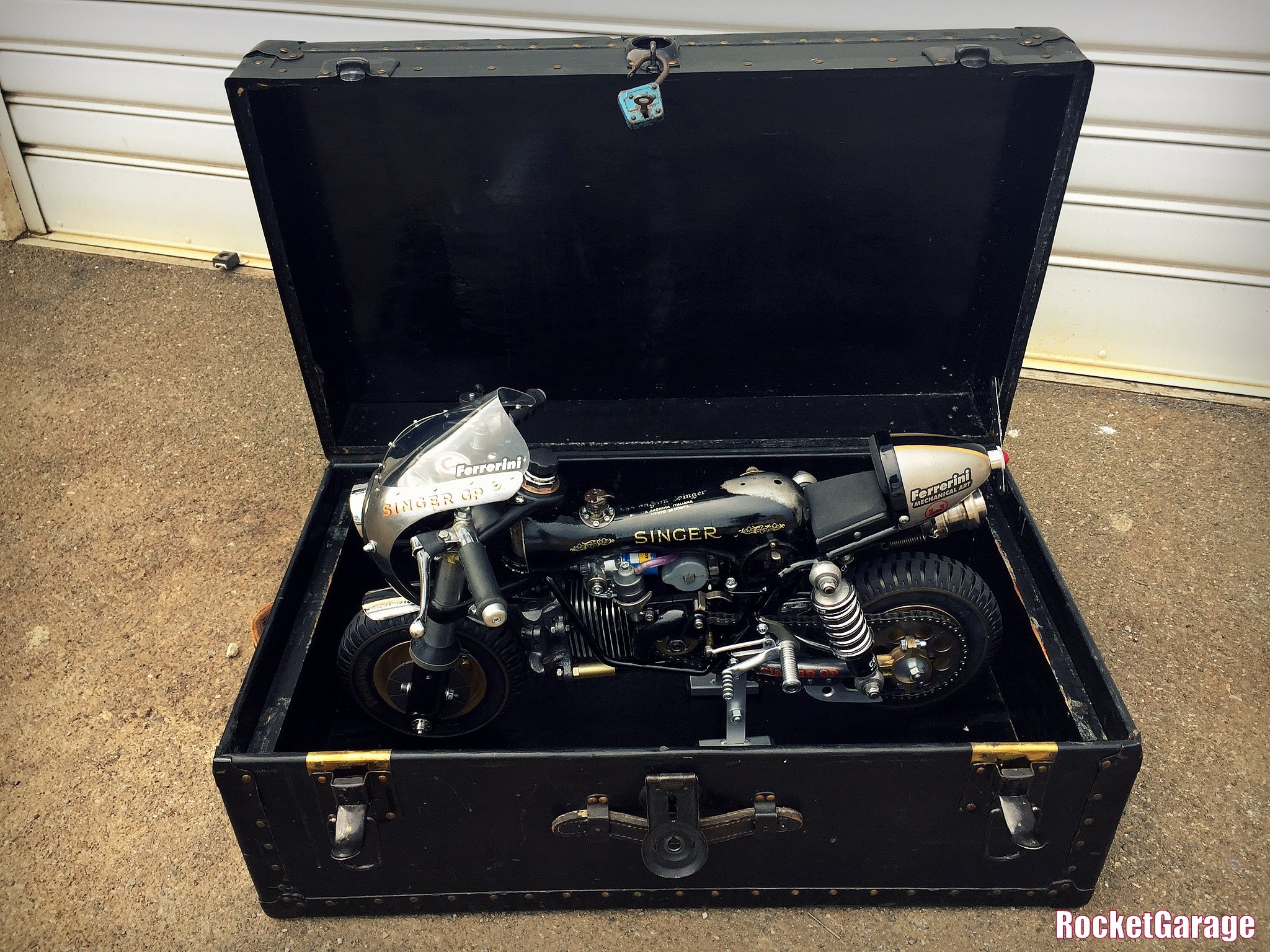 Even if though this creation doesn't go 'brap' it's a wicked conversation piece and easily one of the coolest model motorcycles I've ever seen.
More information about the bike can be found in two posts on Rocket Garage; here and here.