I used to be with "it", but then they changed what "it" was, now what I am with isn't "it", and what is "it" seems weird and scary to me.
That quote, which itself is pretty old, is from Abe Grandpa Simpson and adequately describes my reaction when I saw what cgod_zak is working on.
Taking the 3 piece up-sized "Sudani" lip truck (putting a larger diameter step lip on to a wheel to create the illusion of a massive unsafe stretch) to the next level he's created what people are calling a "4 piece" wheel.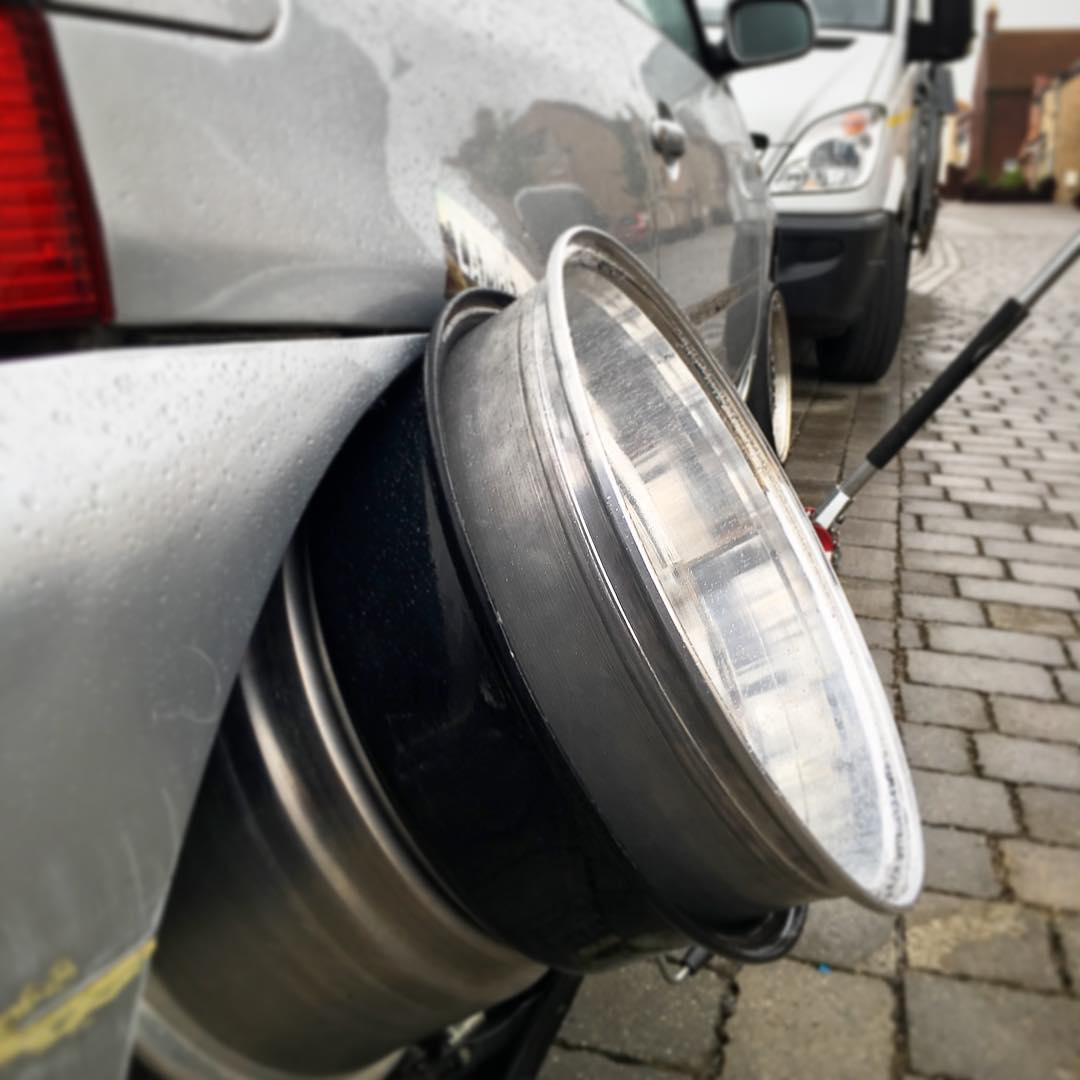 Basically its a combination of lips and barrels that allow the wheel to be mounted to one of the barrels while the second barrel and an additional lip remain exposed.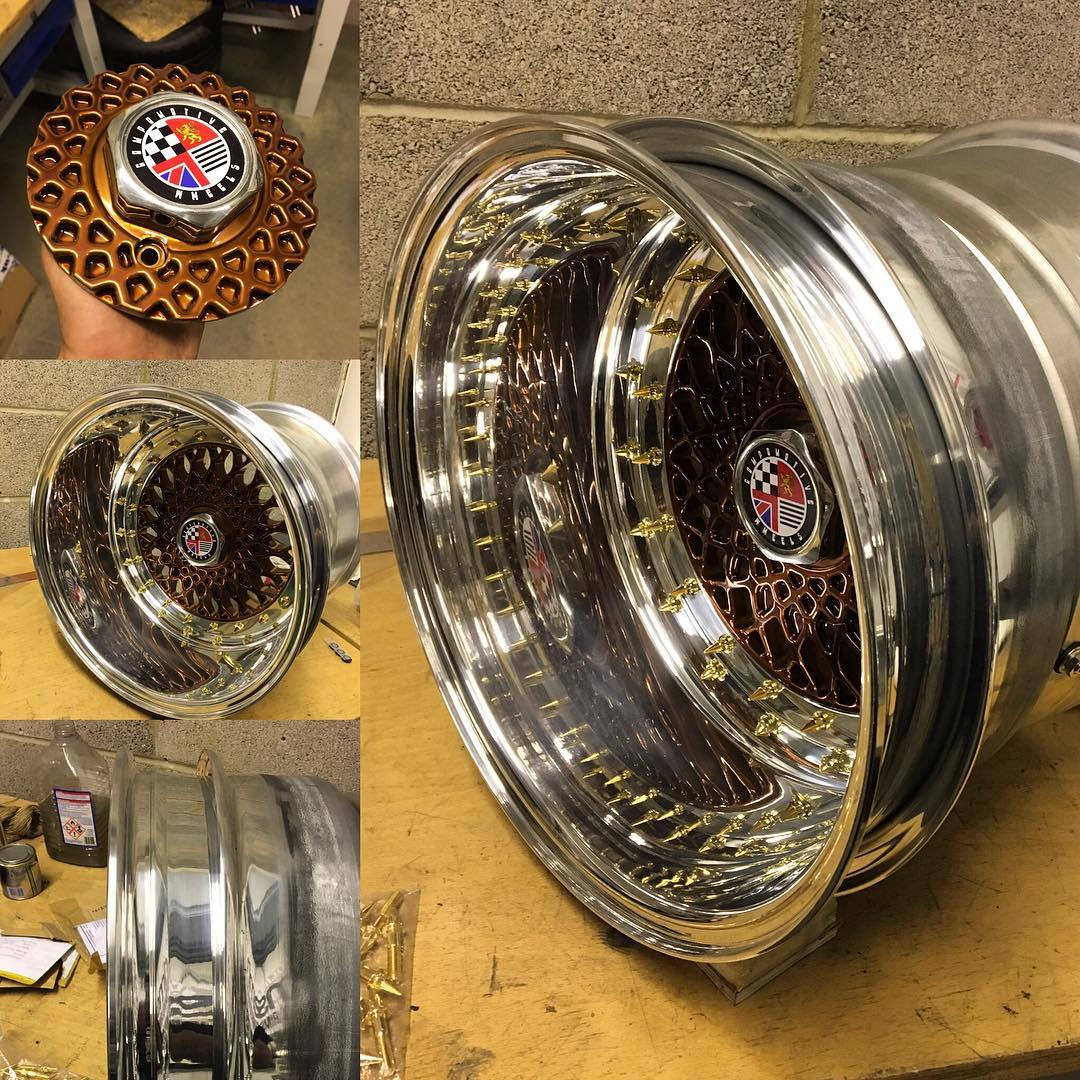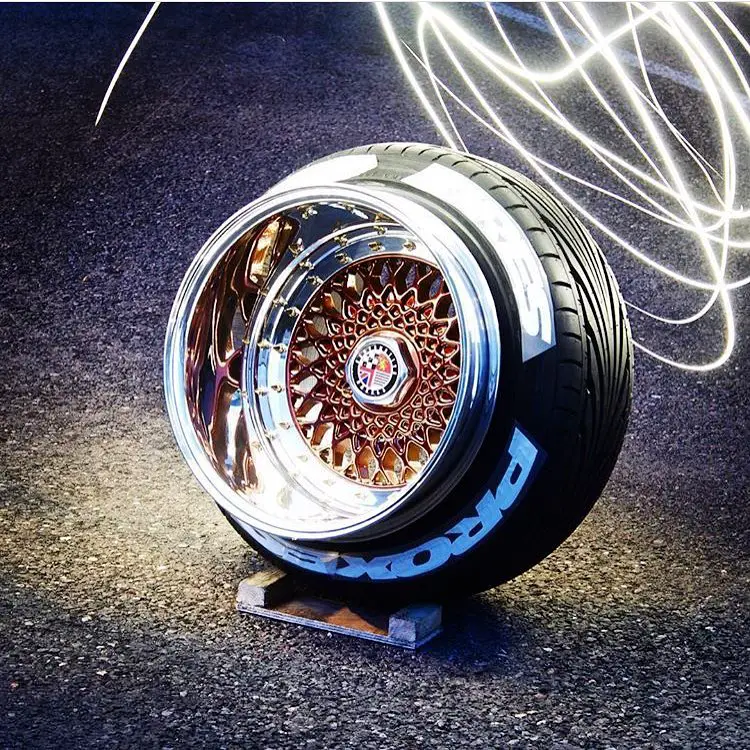 This means that the tire is, more or less, safely mounted even though it looks like it's being held on by the collective will of the entire Camber Gang.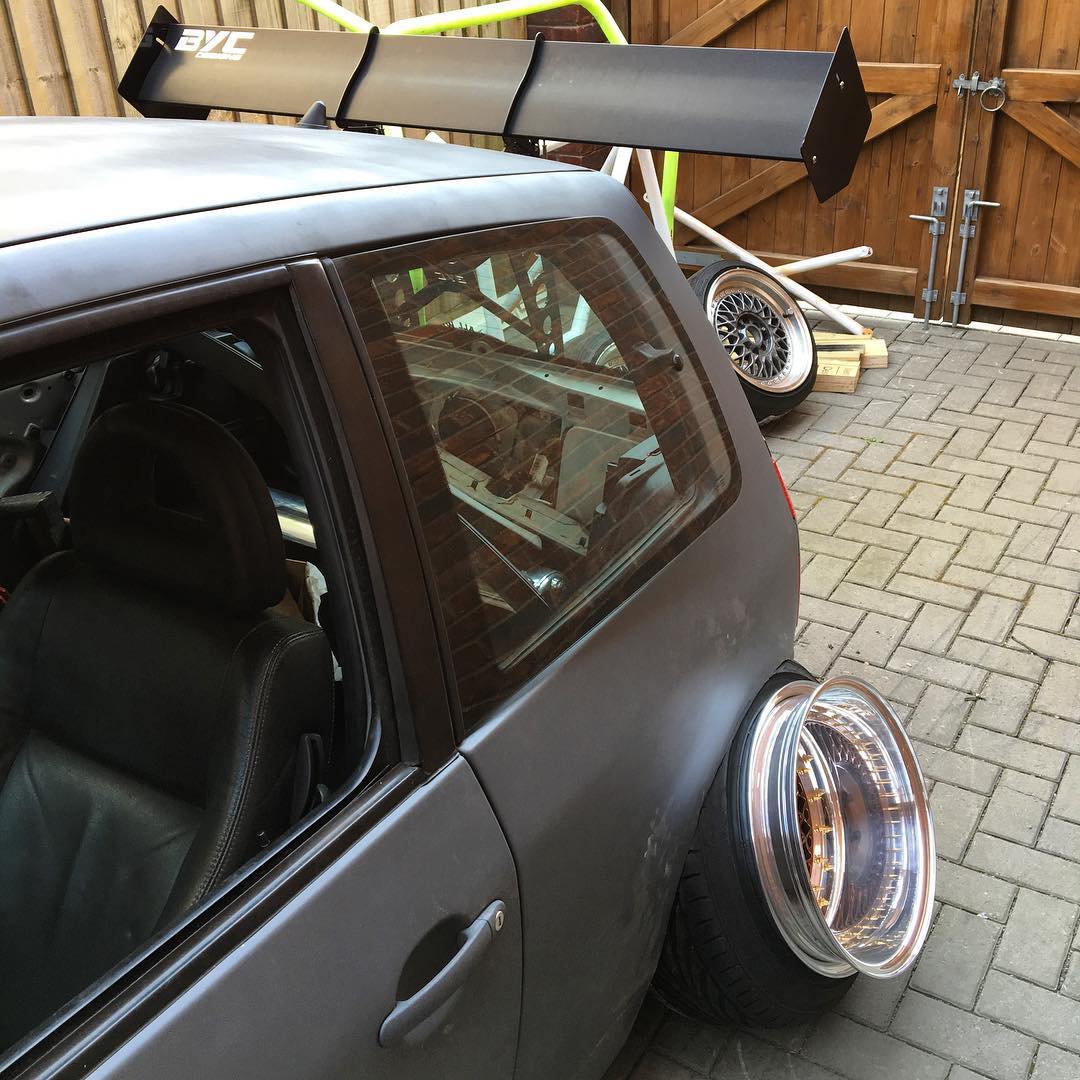 While I actually quite like the design of the wheel, the color choice, and think the mirror finish on the lips themselves the end result is not for me.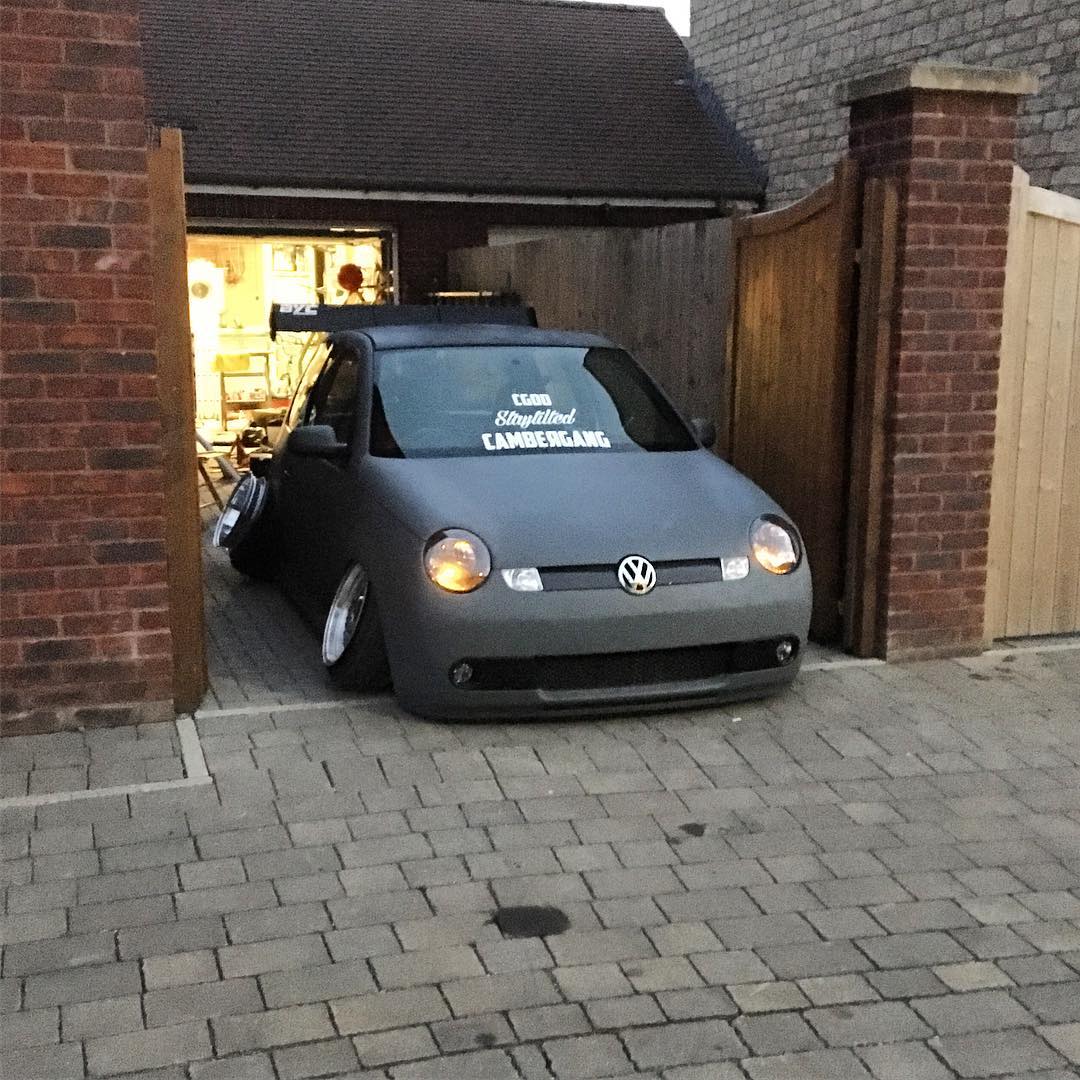 For this old man it is a bit much but a quick peruse through Zak's instagram reveals its right up his alley and what he wanted so more power to him for wildly going against the grain. Hopefully the police department where he lives is pretty lenient because around here, well, that's a paddlin.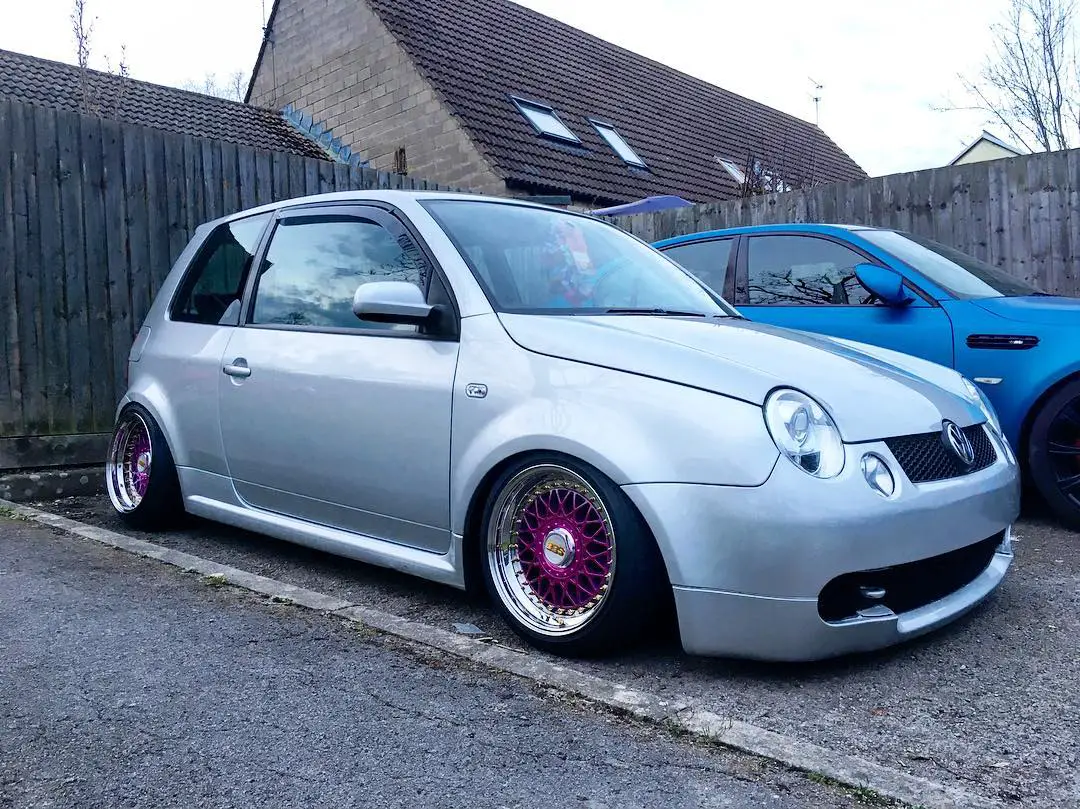 Before "hater" accusations start flying left right and center I actually really liked his car when it was like this, oh well.