Summer in Ontario is too damn short, it felt like the last Cars and Coffee I went to was last month but May was actually the last time I went to one.
I caught wind that the July event in particular was pretty good so, in the hopes that lighting would strike twice, I put my need for Sunday morning rest aside and rolled to Engineered Automotive.
There are very few events (and even fewer non Mustang specific shows) in the GTA where you can find not one, but two GT500 Mustangs, neither were driven by H.B. Halicki or Nic Cage though.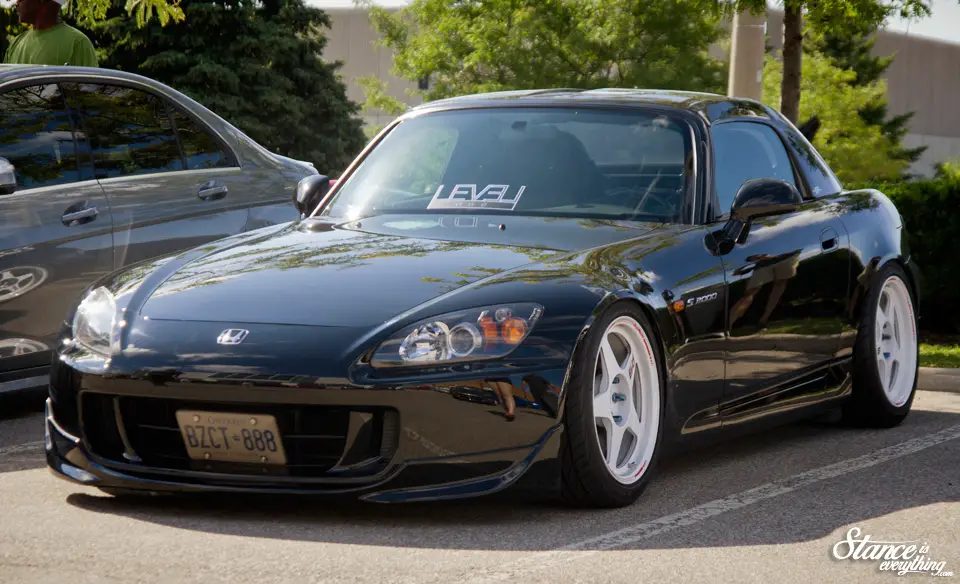 After owning an NSX, then a BMW, it seems Dan Banh from Level One is back behind the wheel of an s2000. Not sure exactly when he picked up his latest build but fit with a hard top, coils, a lip, and Regas it already looks damn good.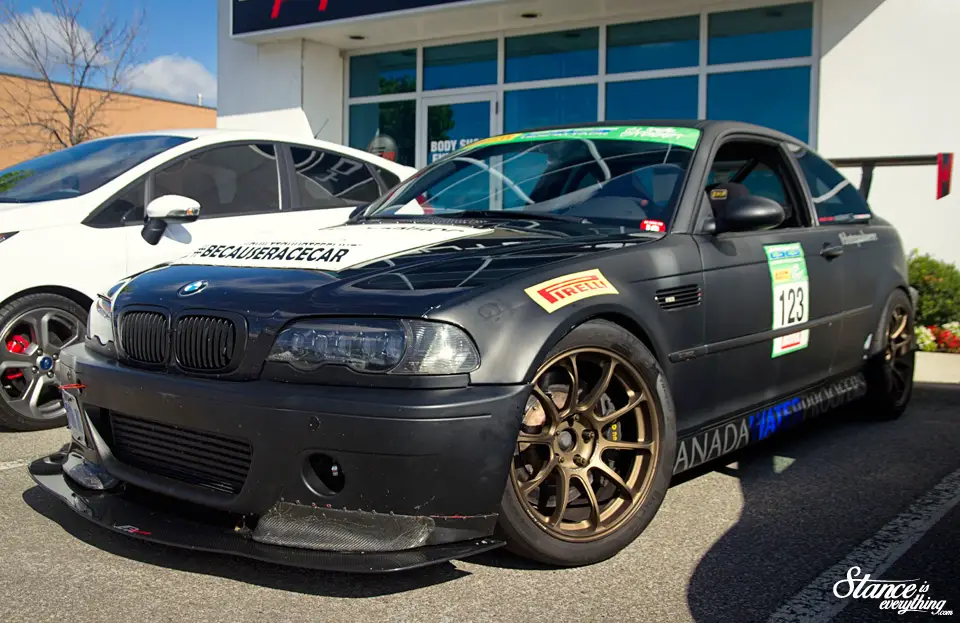 This car used to sport BMW art car esque livery but now it is quite a bit more subdued, not sure why the switch, but it looks menacing as it is now.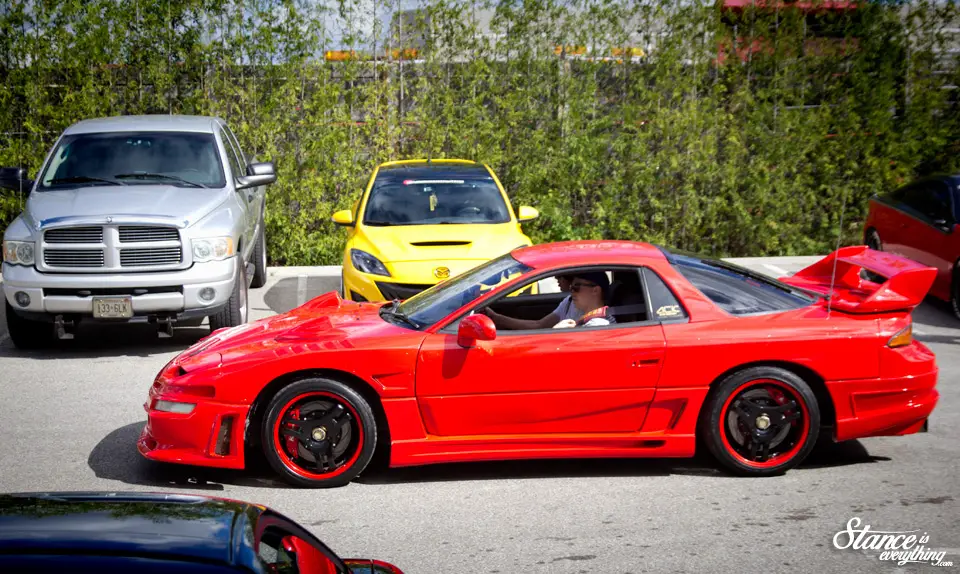 The Mitsubishi GTO above has likely not changed one bit for perhaps ten years. It looked like it lept straight out of an early 2000 import magazine flaked paint, kit, Advans, and all.
Switching from period correct, to timeless, this MKI Rabbit was extremely clean inside and out.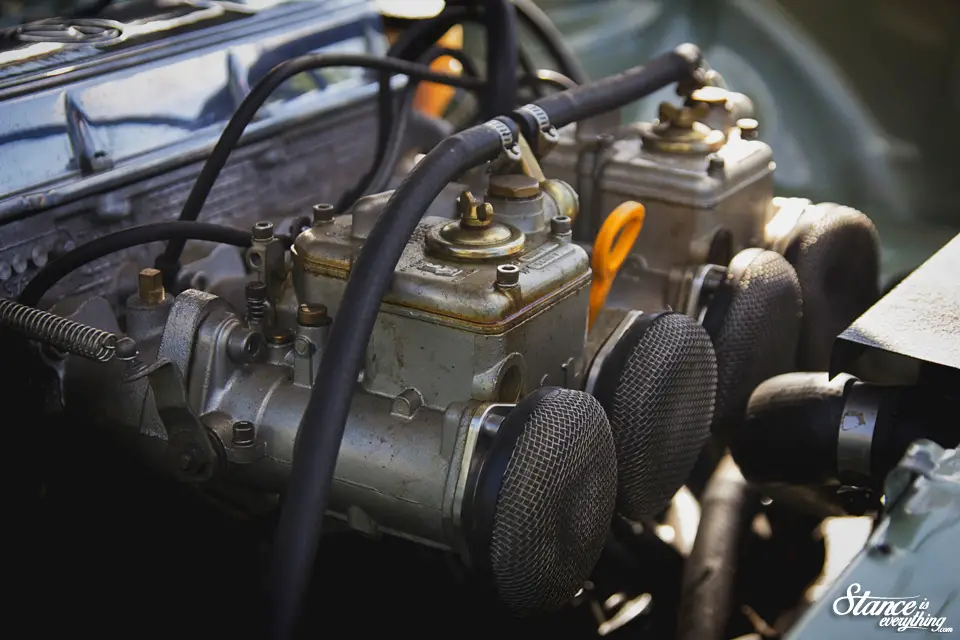 Nothing will wake you up quite like the smell of gasoline in the morning and I got a big whiff of it taking this photo.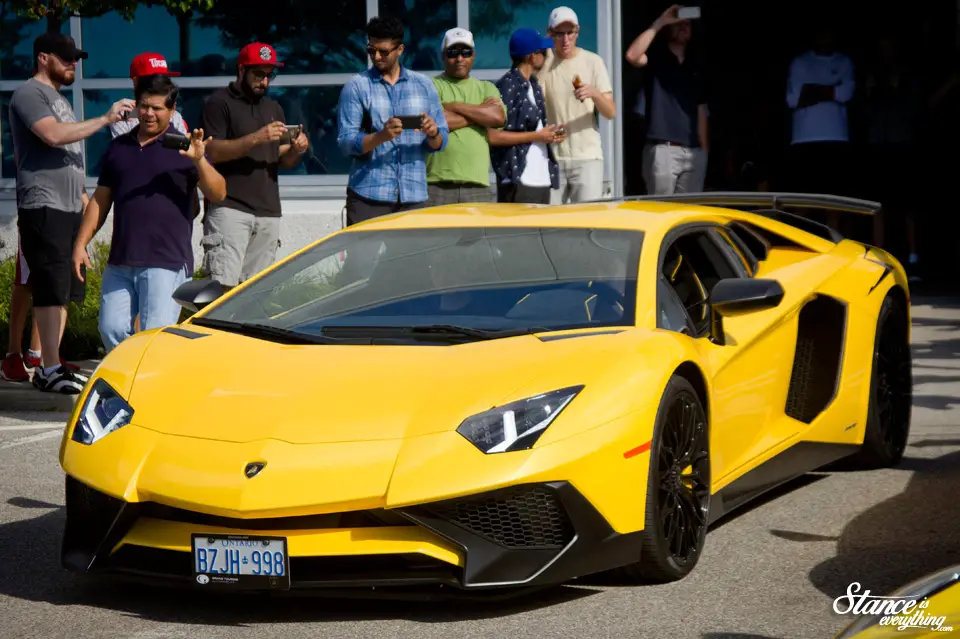 Out front of the Engineered Automotive shop the owner of this Aventador was putting on a bit of a show bouncing off his rev limiter. I wish I had pulled back for this shot, and taken one of the number of people recording it with their phones, exotic car spotting is a big thing in Toronto these days.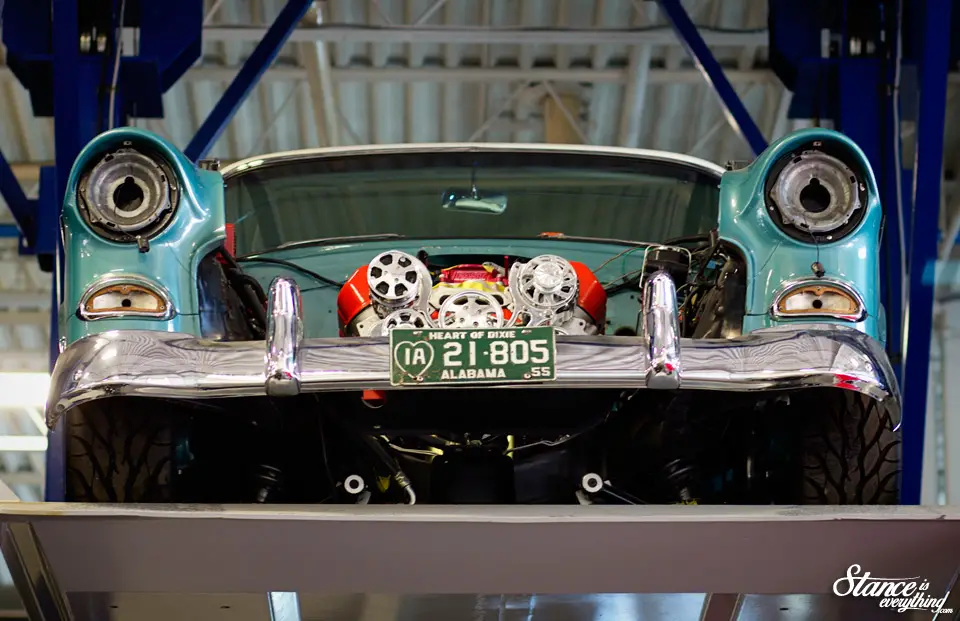 Inside the shop I spotted this tri five Chevy up on the lift. Based on the tires, coils, and motor set up I am going to assume this is going to be a pro touring build.
I'll have to pay a bit of attention to the Engineered Automotive instagram page to see if I can track progress on this one.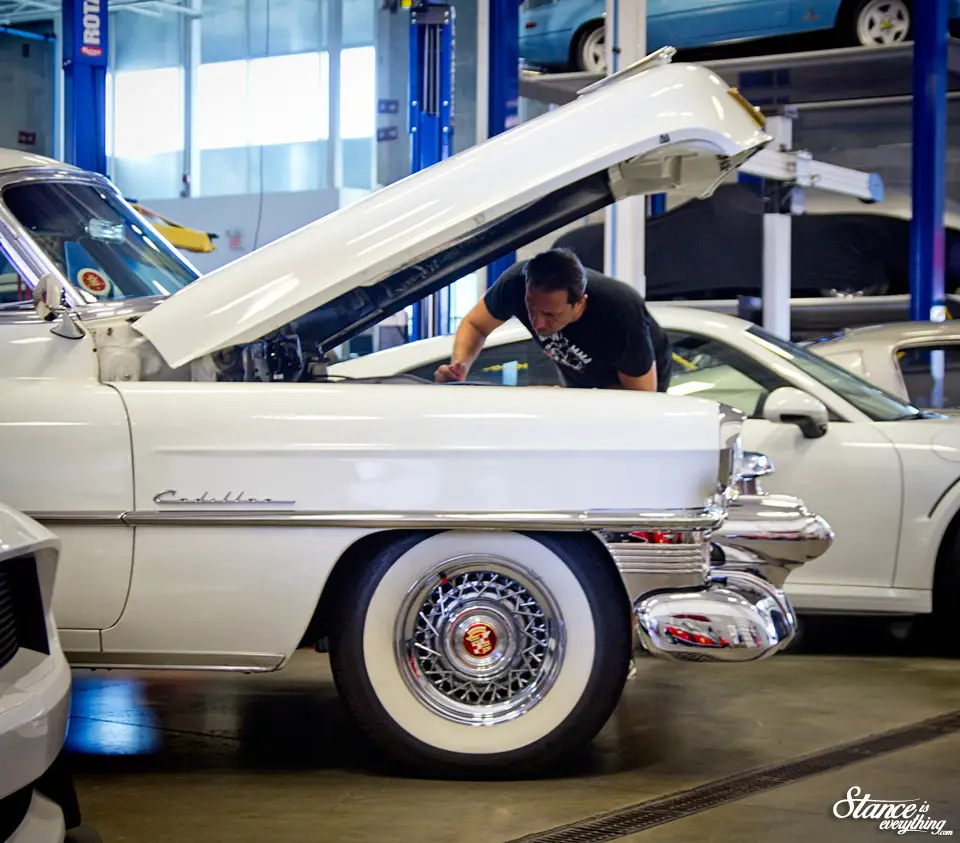 Are you as curious as the person above as to what's under the hood of this Eldorado?
Well wonder no more, its powered by an LSA, and was actually featured in the most recent Unique Motorswaps Theme Tuesday. The warning tape about the cars acceleration abilities seems to have been removed so perhaps everyone is used to it now.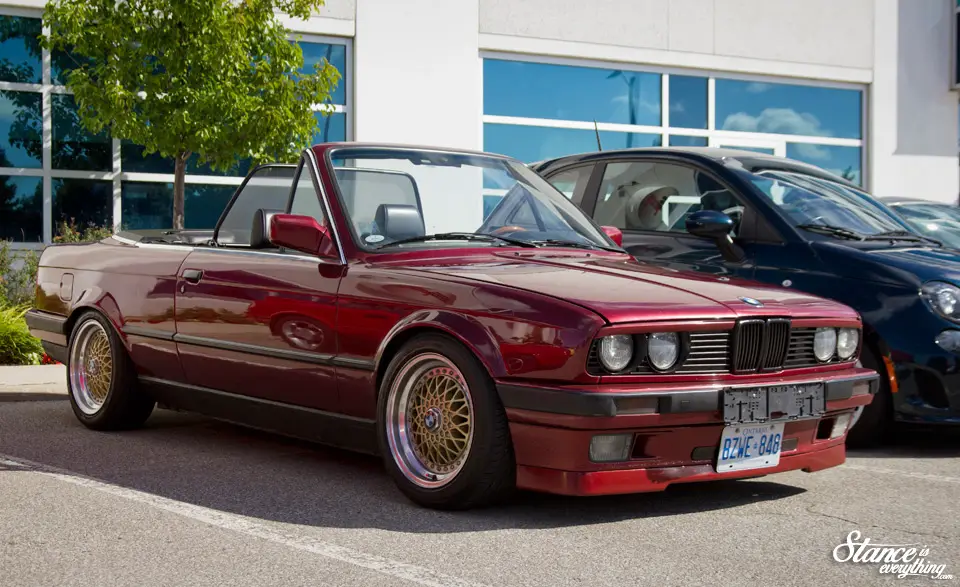 Venturing back outside I couldn't help but stop and look at this e30 cabriolet. It was very well kept and in the same timeless vein as the MK1 a few photos up.
Around the corner of the shop these two classics were parked up, both incredibly clean.
The red Ford wasn't the only hot rod at the meet, the Dodge Fargo pick up above was right beside the DJ booth and one of the first vehicles to show up and the last to leave.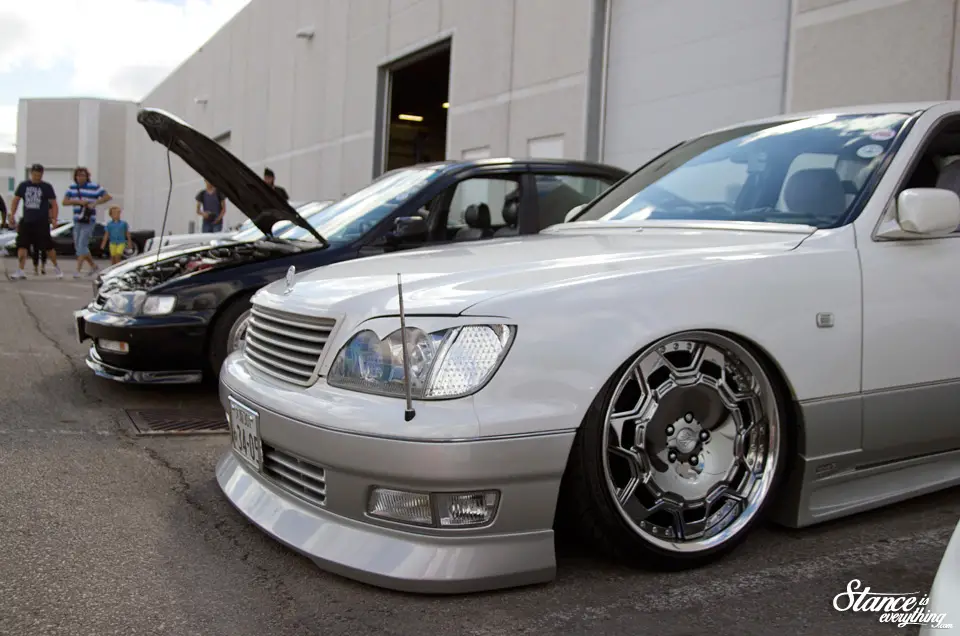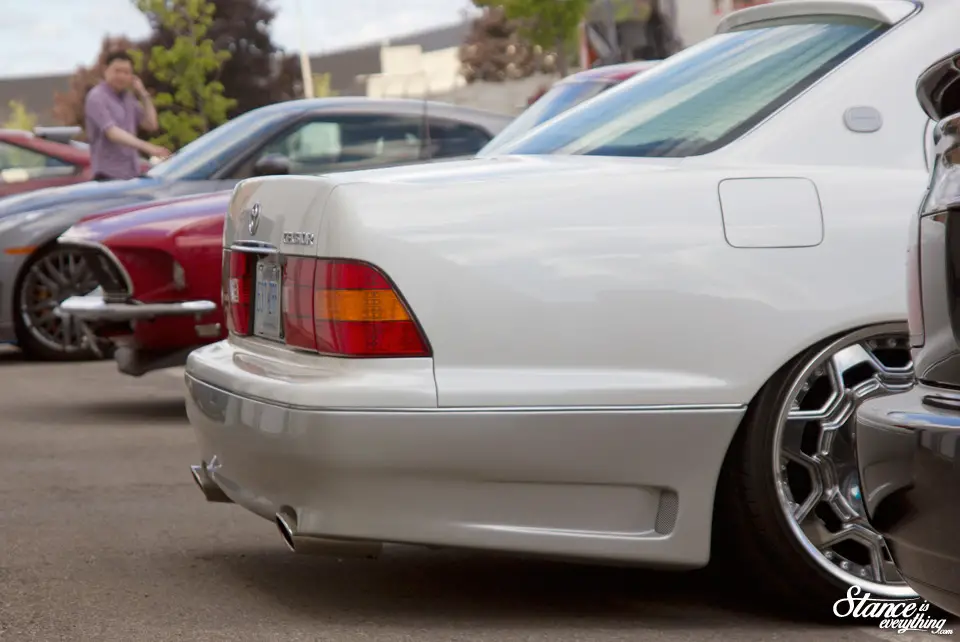 Ken and his friend Sagar parked side by side, both Ken and Sagar are lovers of incredibly rare and unique Japanese parts and accessories.
Ken's DAD badge and Sagar's Hasemi wheels no doubt took a few hours on Yahoo auctions or something similar to find.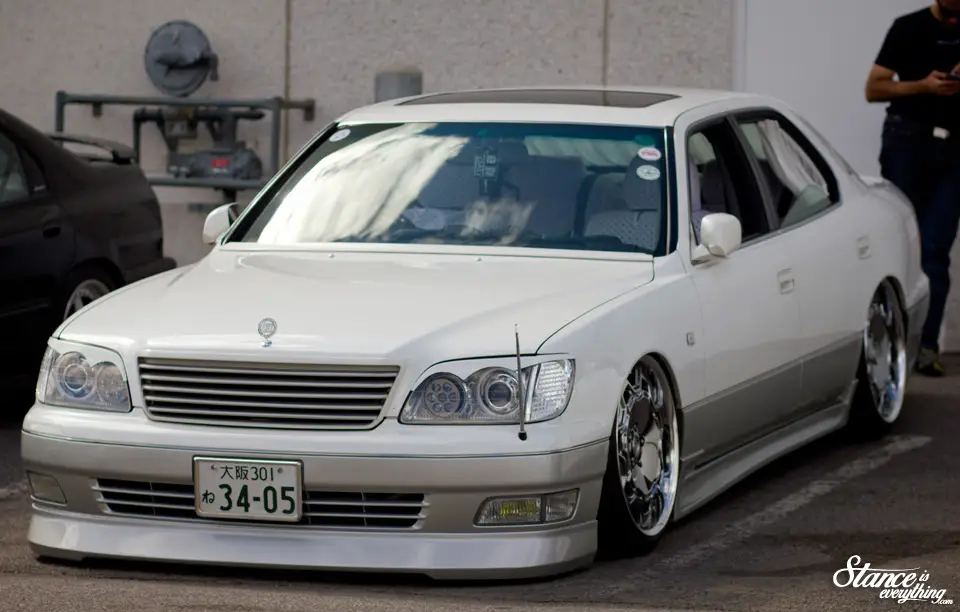 Ken just might be moving on to another project in the not too distant future, which means this car might get partner or sold. That's a bit of a sad thought but it's replacement should be even better.
I can always count on seeing Dirty Nails Bloody Knuckles founder Chris Hoare at Cars and Coffee events with his wicked NSX.
I can also always count on seeing Gil of the Scraped Crusaders at the show. He's recently added some Canadian Club livery to his car and it works really well.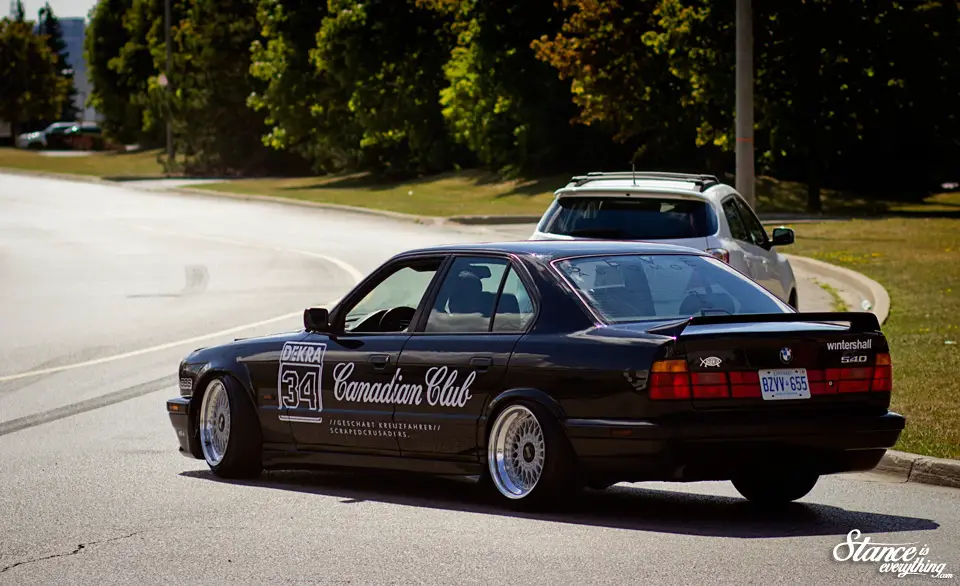 Thanks to a more or less straight through exhaust Gill's car sounds incredible which really bring home the race inspired look.
I can't think of a better car to wrap up this month's cars and Coffee coverage with than this particular 911.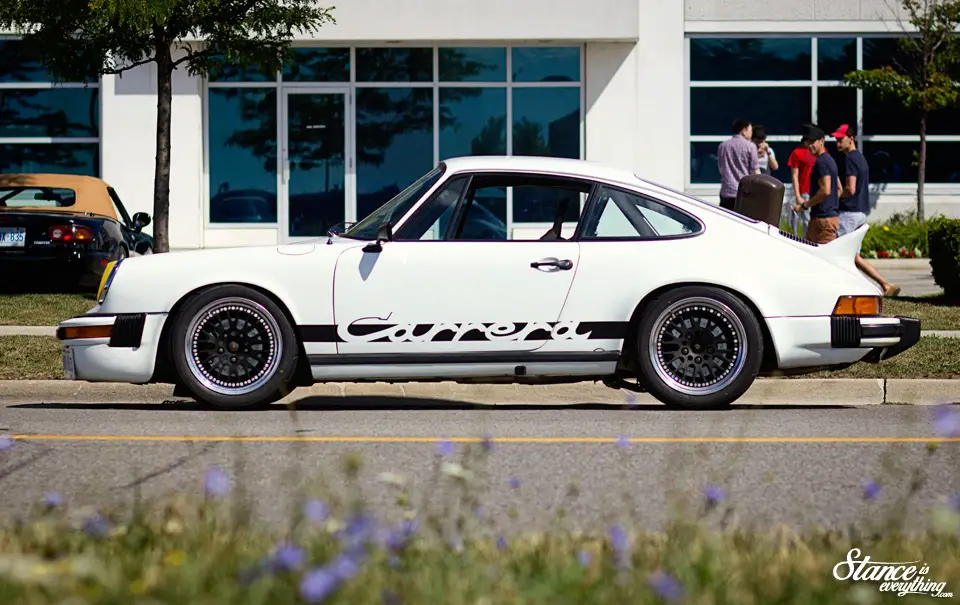 It's often easy to forget just how great air cooled Porsches look stock body. I'm not about to go on an anti RWB rant or anything, but lets just take a minute to appreciate the factory body lines.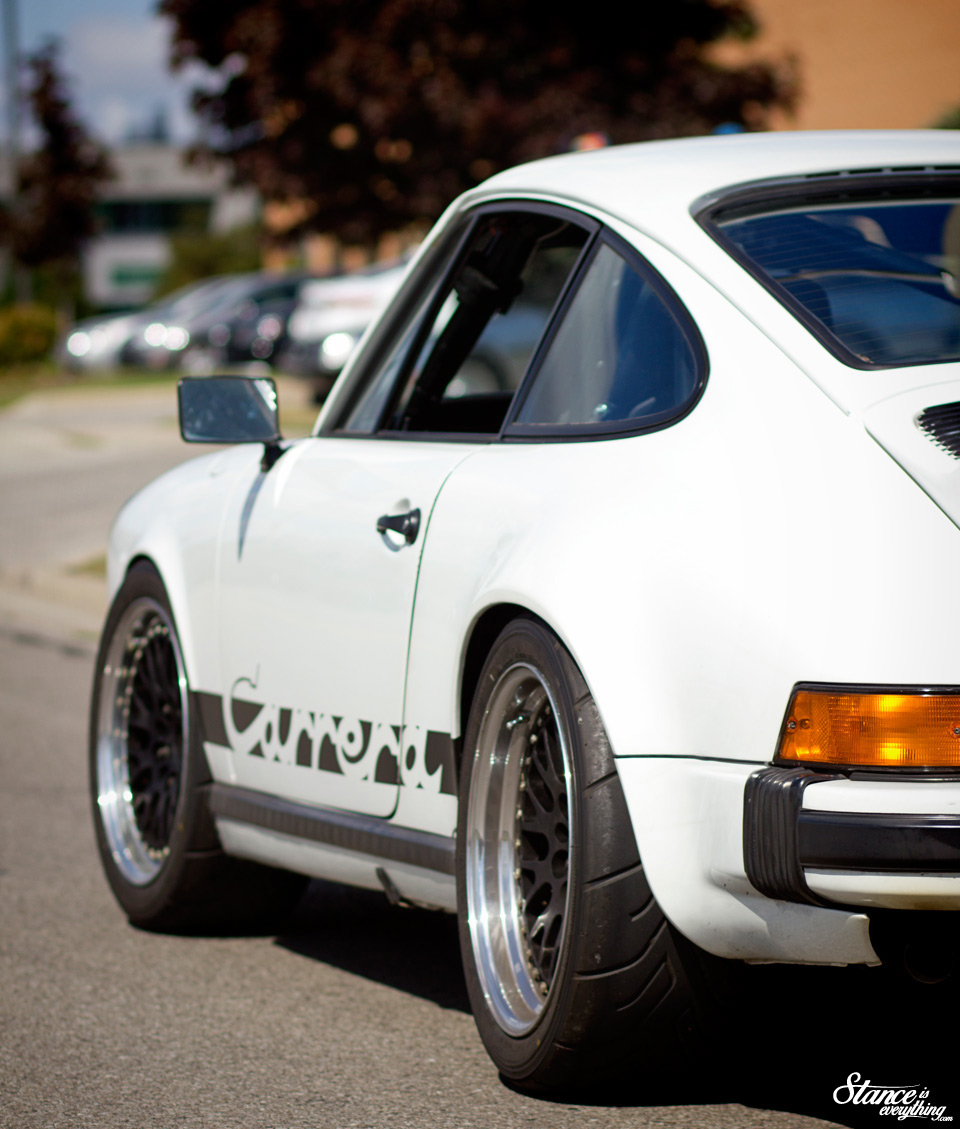 Sometimes you really just don't need to mess with a classic.
See you at the next one in September.