There are a lot of cars that don't seem to have a huge aftermarket following, but when they do show up modified there appears to be no middle ground, all or nothing. I would place first generation w body cars (and to a point most w bodies) in that category.
W body owners will likely disagree, but I've never really seen these cars mildly modified, usually they are supercharged bagged and full of audio or simple daily drivers. In the handful of W bodies that stick out in my mind none have been quite as heavily modified as this one.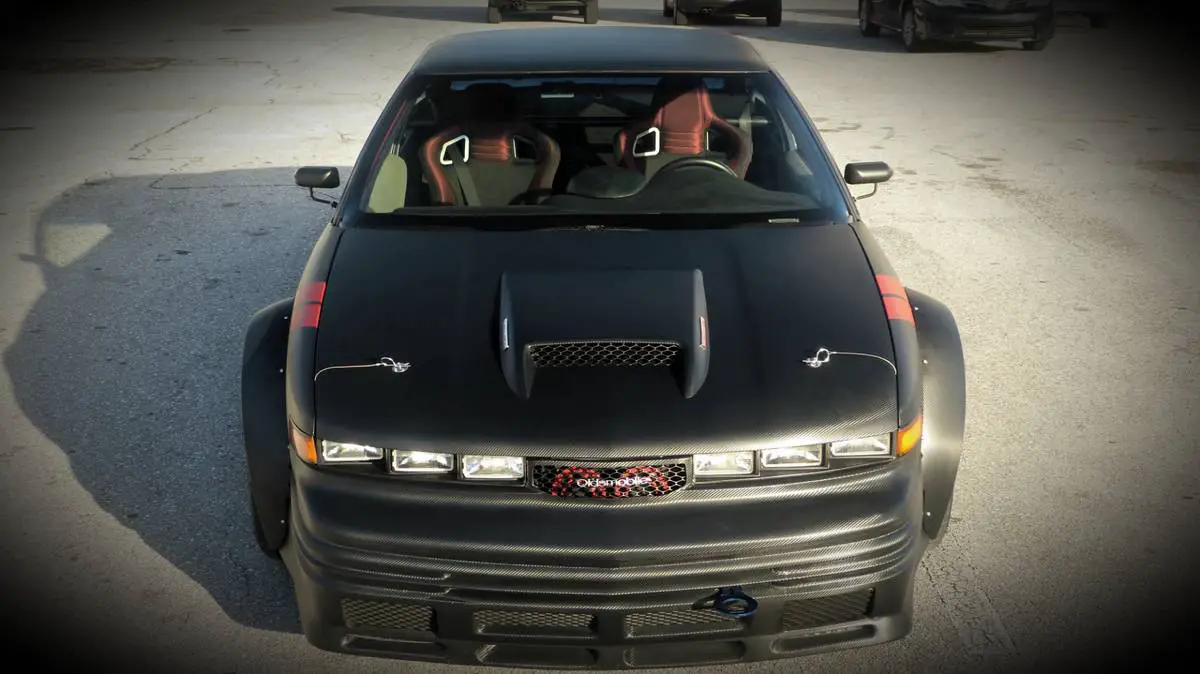 If looking at the picture above all you see is a wrap, flares, and racing seats (aka the standard 2016 'game killer' package) you would be right, and wrong.
Note: If you're looking at the photo above and see a diving board e30 IS air damn then good on ya fellow e30 nerd.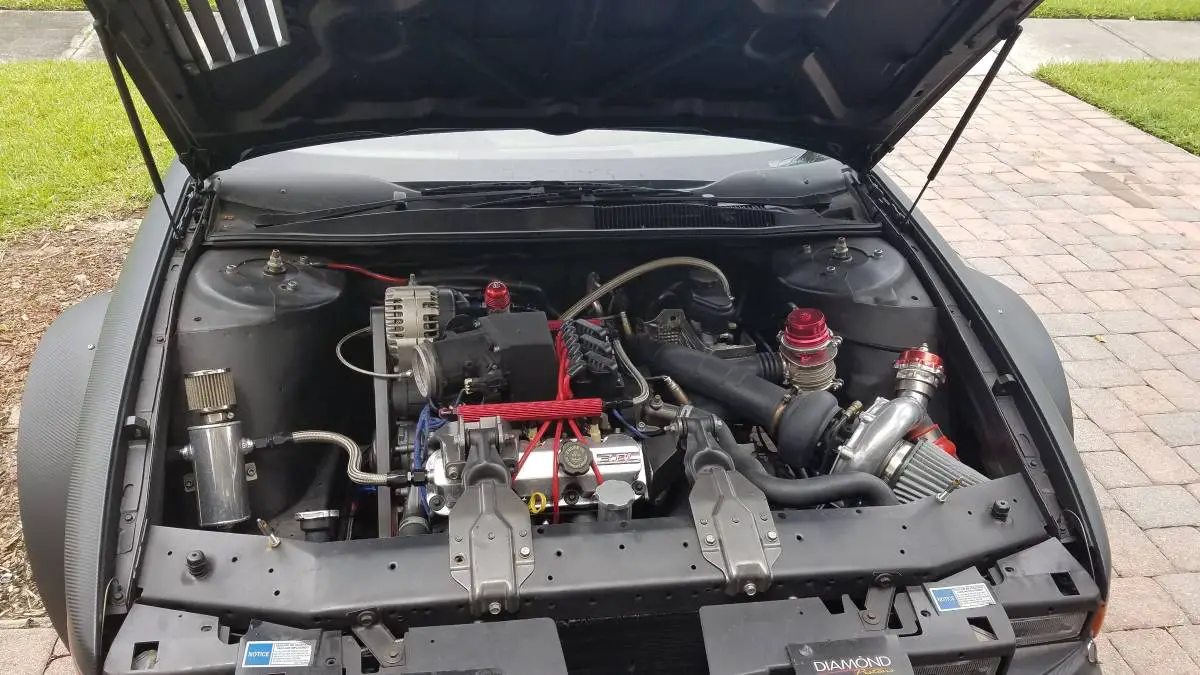 With the hood popped you can clearly see that this car is much, much, more than just a visual endeavor. The motor is a L67 with 8.5:1 compression Intense Racing s3 cam, forged pistons, fortified wrist pins, new rings, ARP hardware throughout the entire thing, ported heads and of course a T-72 ceramic coated turbocharger.
This is all mated to a Getrag 282 5 speed transmission that has been rebuilt and fit with a stage 3 clutch and F-body flywheel. The builder/owner/seller says that the combination is good for up to 600 horsepower but states that it needs a professional tune so it has not seen a dyno yet.
The suspension consists of A1 coils all around, and up front behind the Corvette wheels sit C6 z06 brakes, Gen3 w-body brakes are in the rear and the ABS system has taken a permanent holiday.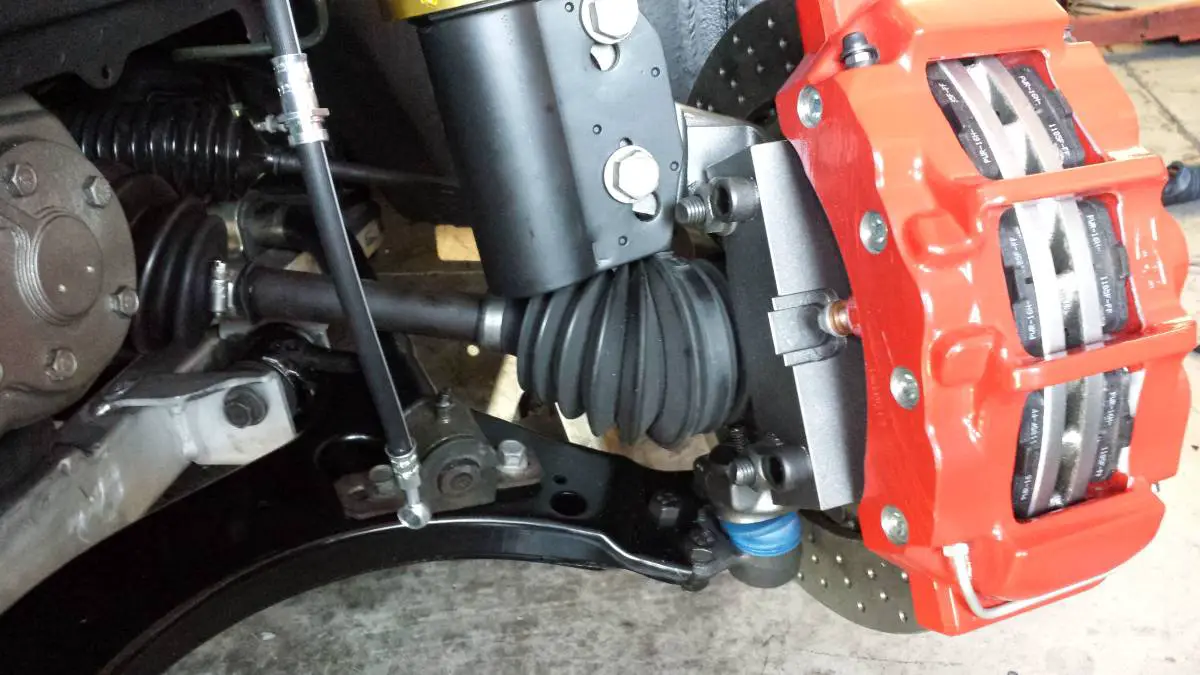 The car is a project, so it isn't quite finished but it does run and has survived trips around the block and a few launches.
Things on the list to be completed are the fuel system, wiring, and the aforementioned tuning. Sound appealing to you? Then take a trip out to Orlando with $5500 and pick up a unique project that actually doesn't look to bad, considering the base chassis.