It's been quite some time since a Civic has rolled through WTF Friday, but this one is pretty deserving. Submitted by vr6 s14 owner Trevor, without much info, I sat on this EF for a few weeks hoping I'd find out a little bit more about it.
Sadly more info has not shown up in any of my usual haunts so I am left posting it with only what I can glean from the photos.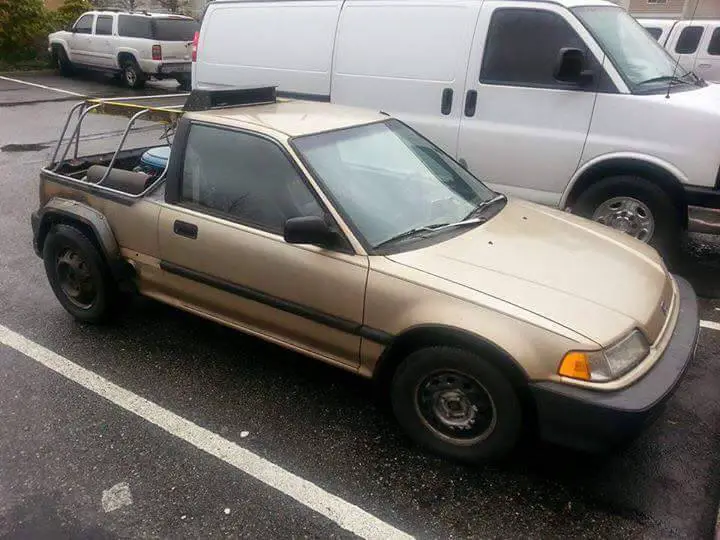 Once a standard hatchback the rear has been lopped of and in it's place sits some sort of trans-axle based v8 motor. At first glance the intake, and support structure make the car look as though it is carrying a BBQ and some construction levels at all times.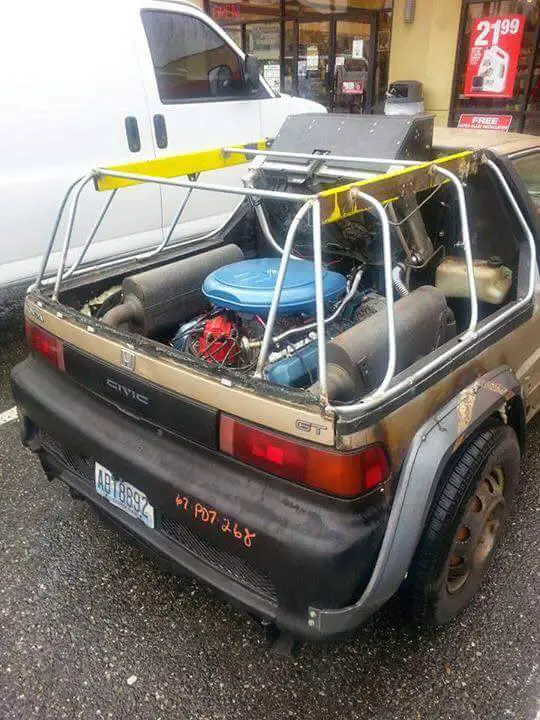 The motor was more than likely lifted from a non desirable fwd American car, and judging by the paint marker on the rear bumper, it is fairly safe to assume said motor came from a junk yard.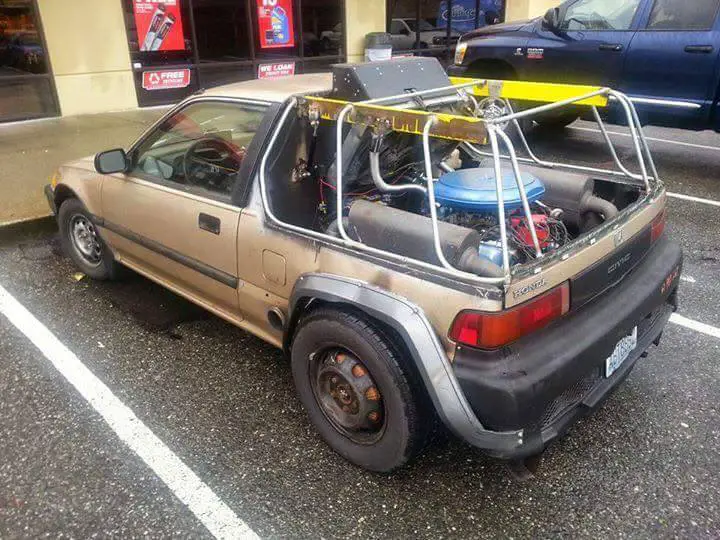 Is it faster than stock? Maybe. Is it safer than stock? Questionable. Is it WTF Friday worthy? Most certainly!
If anyone has anymore info on this curious car I'd love to hear about it.