Semi truck hot rods are not that new concept, but the more elaborate ones are still some of the most ridiculous builds going. $50,000 worth of ridiculous? I'm not sure, but at the same time I don't really know what a used semi truck goes for so maybe that is a bargain.
The owner of this Kenworth, called the Thunderhawk, sees it as an investment claiming that it will be work $500k or so at Barrett Jackson when complete.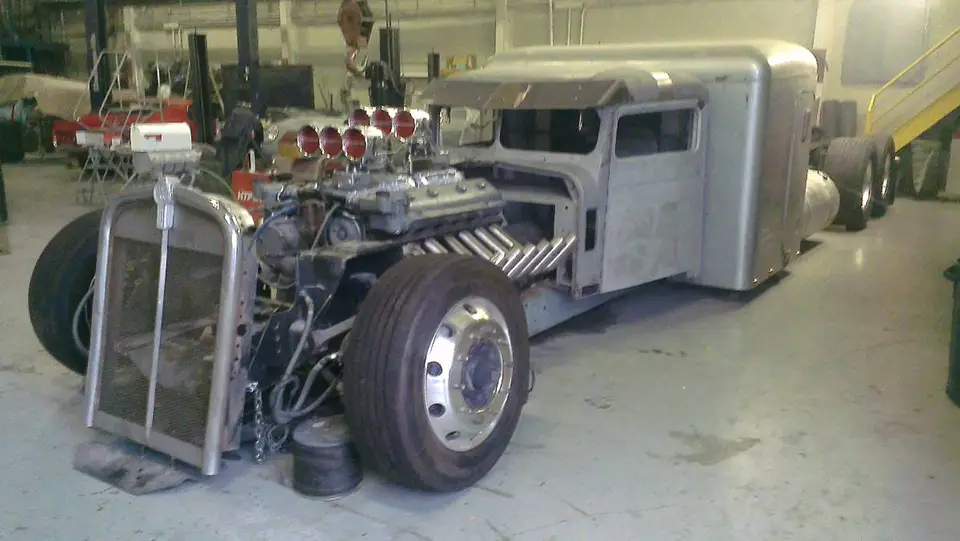 The Thunderwak is long, really long, due to being stretched by the builder and having a legitimate sleeper cab. In addition to being elongated it has also had the roof chopped 6″ which actually looks pretty becoming.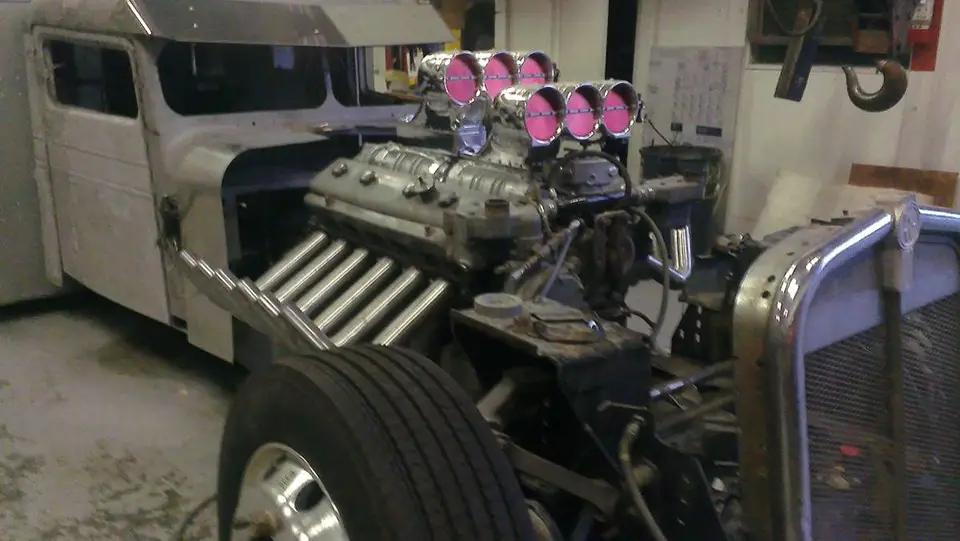 However there are two things that really make this truck stand out; its stance (which is thanks to a custom frame and suspension which is independent front and rear and came from a charter bus and another semi) and the Detroit Diesel Motor.
On top of said motor is a pair of 671 blowers with a zoomy style exhaust set up. Unlike a lot of these Craigslist projects this one does run and sounds monstrous at that.
So what's left to make the truck look like the rendering below?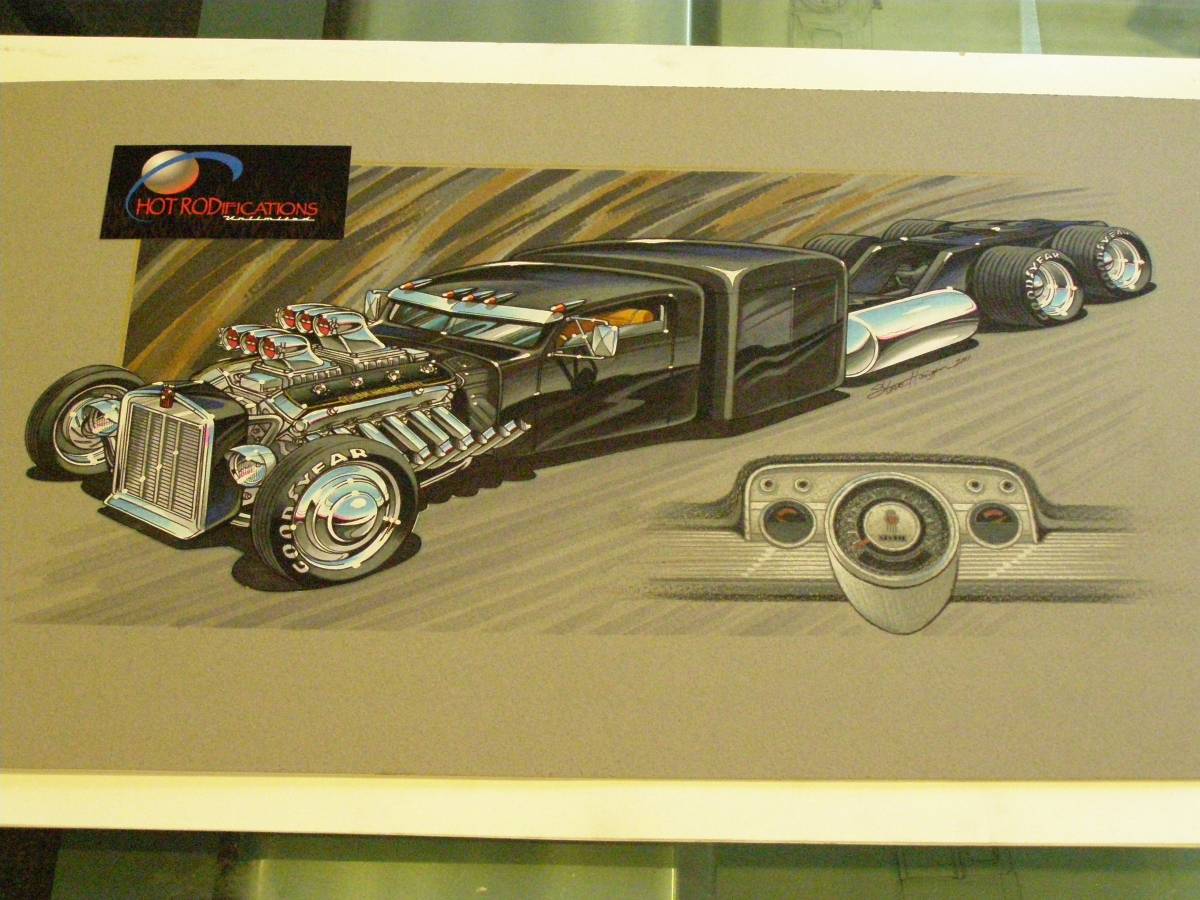 Well honestly it sounds like just finishing work, paint, interior and the like. That is of course assuming that the frame is done well and the drive-line is hooked up so that the truck can move.
If you're looking for a crazy project this one is for sale right now in Denver, and if you do buy it please, please, please keep me in the loop!