Four doors for more whores, one of the most commonly heard expressions whenever a cool four door appears.
Another commonly used phrase is everything is bigger in Texas. Combine the two and you end up with this.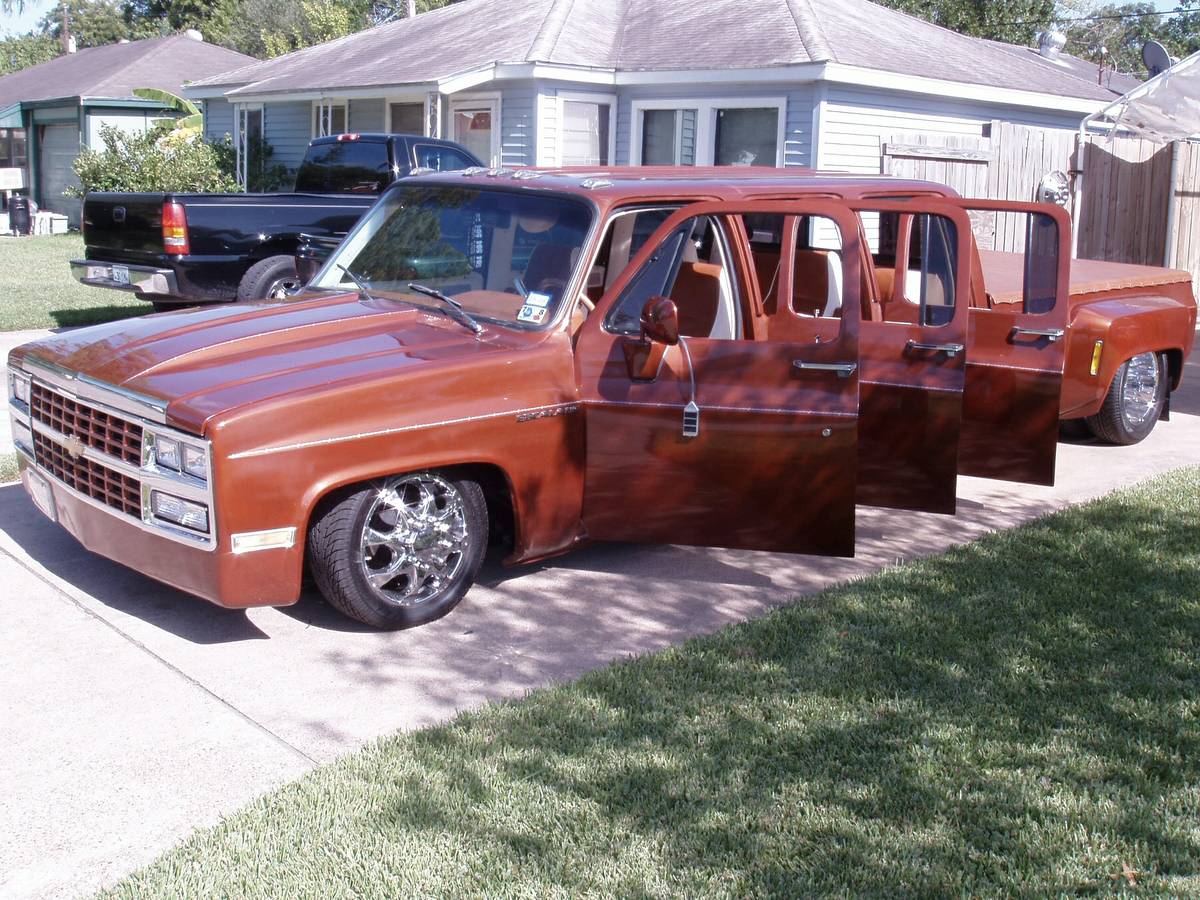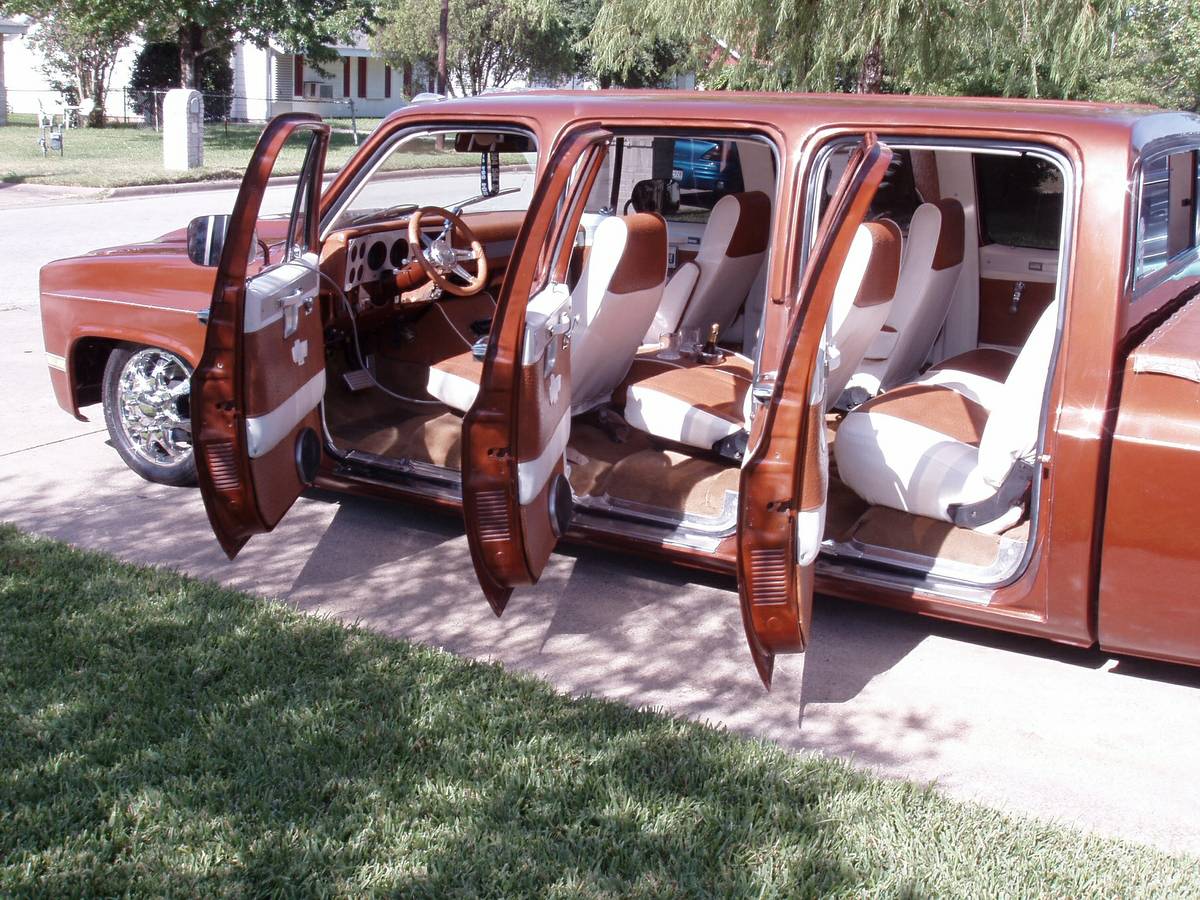 "This", in this case being a six door 1980 Chevy dually pick up. Finished in a reddish brown hue, and looking to be fairly straight and clean all things considered.
Seating consist of four custom upholstered bucket seats and a bench seat equating to essentially room for everyone in your immediate and extended family.
To make things better this truck is on Air Ride,  –it's not body dropped, which would be the icing on the cake– but it is still pretty awesome.
There's a few Cadillac bits strewn about, which is a love hate thing, but again its still pretty clean. Power for this truck comes from a 454 but given it's size all out performance is likely not high up on this vehicles capabilities.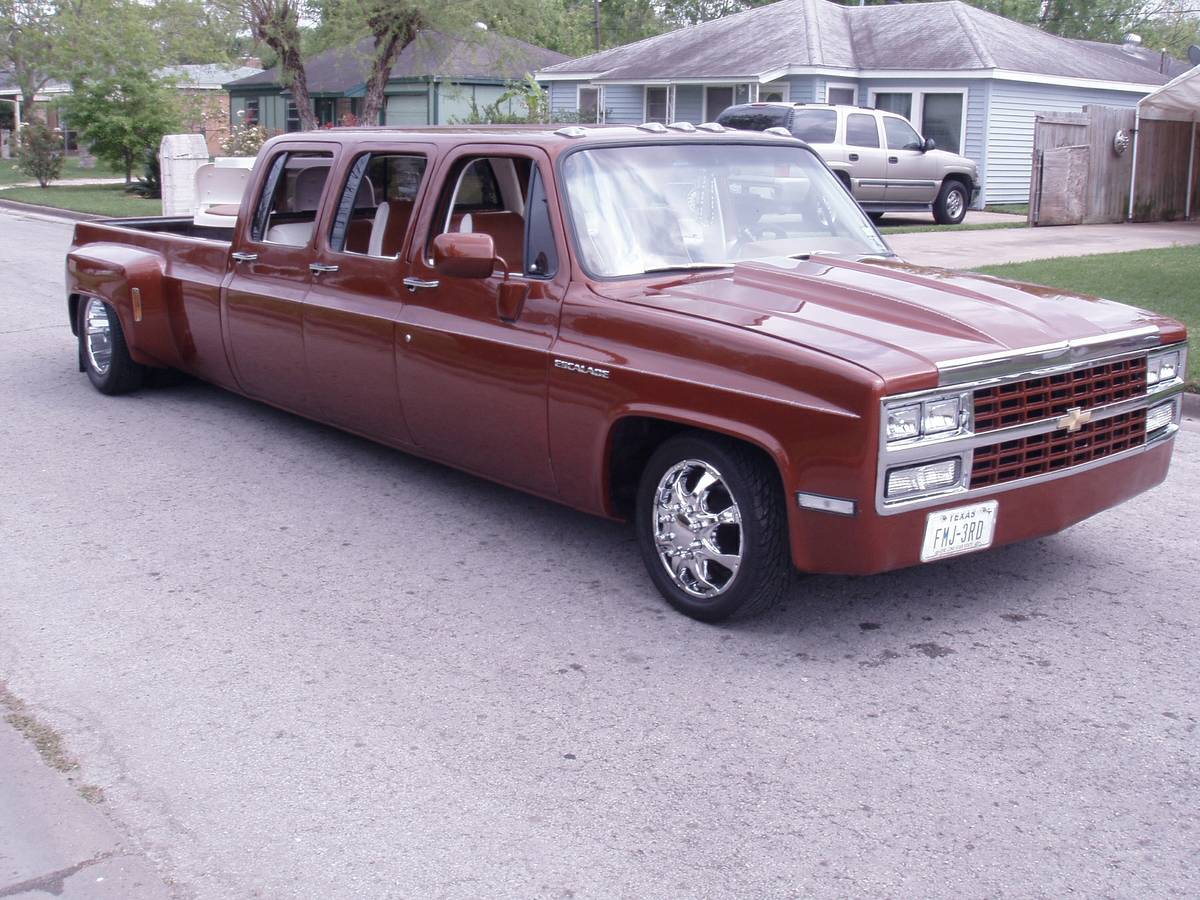 It is currently on Craigslist for $10,000 USD but the price is firm and negotiable all at the same time so who knows how much you could actually get it for. Maybe start donations for gas if you decided to get it though.