Since I've got a new batch of stickers made I figured it was worth having another game of 'WTF kind of car is that?' this Friday. I've also got a funny Gremlin motivational picutre as well just to keep things amusing, it's Friday after all.
Swing Up Door Gremlin
I can quite honestly say that I have never seen swing up doors on a Gremlin and I am not sure if I ever want to see it again: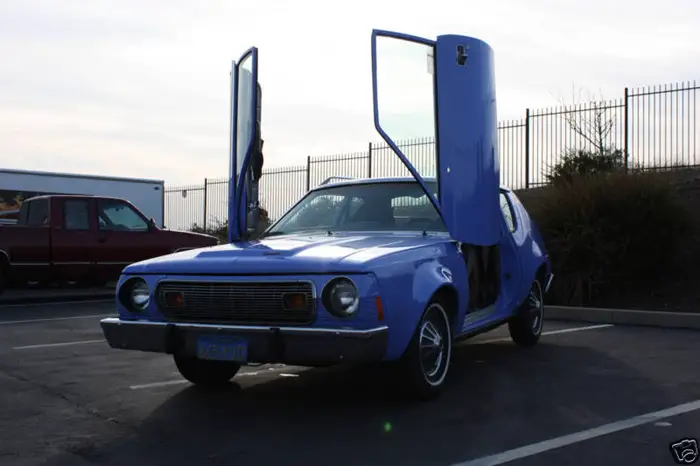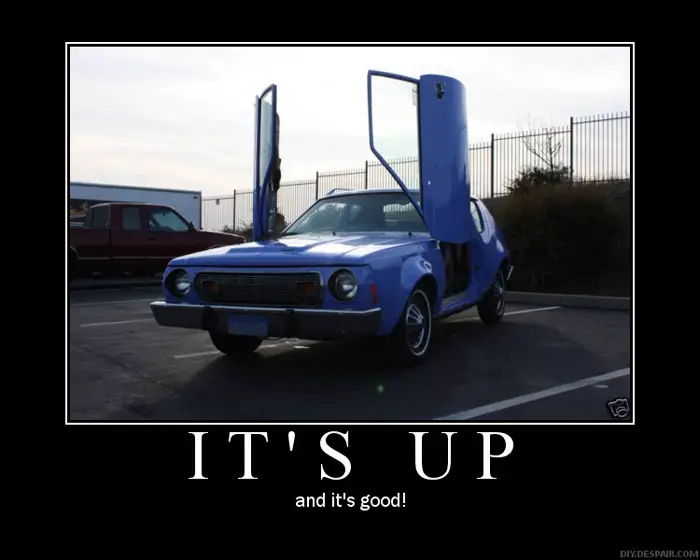 I spotted these photos on an old favorite anti-rice.com
WTF kind of car is this?
This car was local to Ontario at one point in time, not sure if it still is, but whoever correctly identifies it in the comments wins a free set of S.I.E. stickers.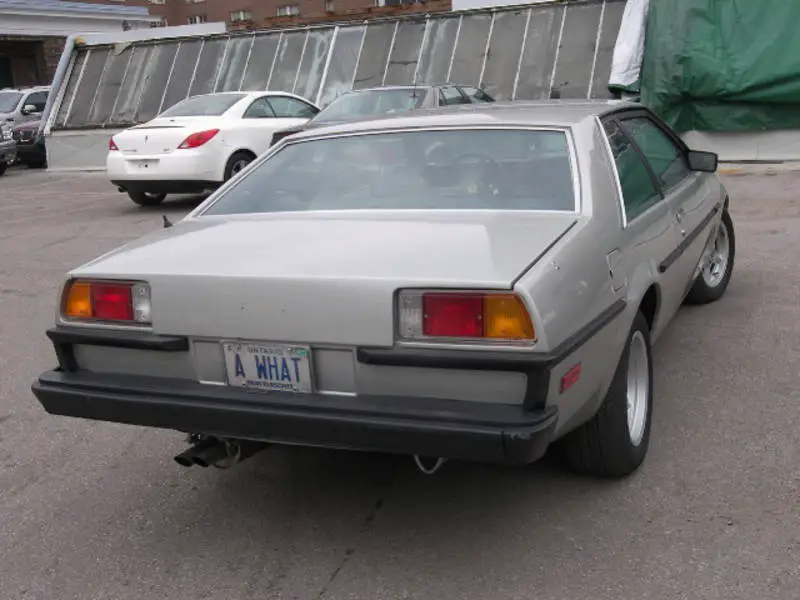 Bonus!
If you can tell me what car this started as you will win TWO sets of stickers, however since I have no idea what kind of car this started as you will have to prove it.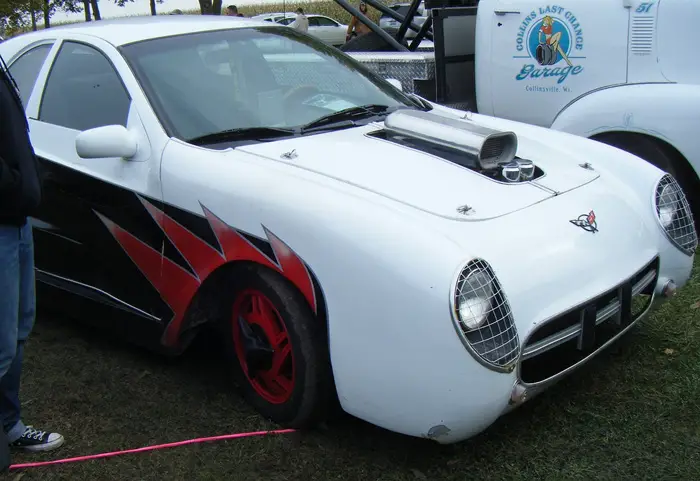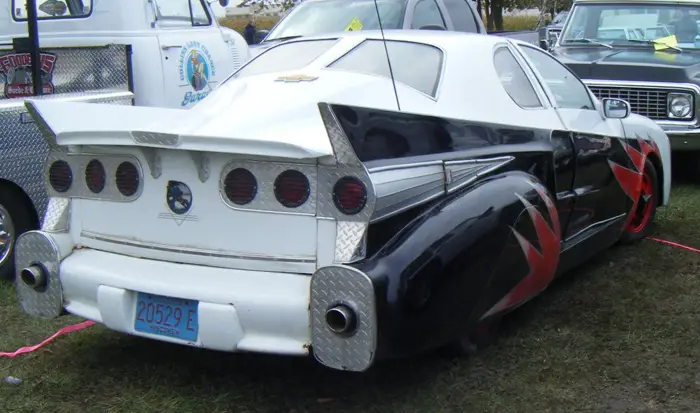 Site Updates
I am going to be setting up a page on PASnation this weekend to try and get myself a feature in the Performance Auto and Sound print magazine. While I am at it I might also set up a flickr account since I have been loafting on that for quite some time. The flickr would be more active in the summer though so I might keep being lazy…
If you have not already start following me on twitter as well @PerfectStance, I add random photos and commentary on there quite frequently and I am following quite a few interesting people.
Christmas/work/NHL 10 has me slipping a bit with sticker shipping but I will get the latest batch out tonight.
I have not run a feature in a little bit so if you want your ride or photography featured drop me a line at [email protected]